Will the Minister of Health, Christine Elliott, press ahead with a major restructuring of the public health system in Ontario when health professionals see it as a major distraction from the main job – keeping people well?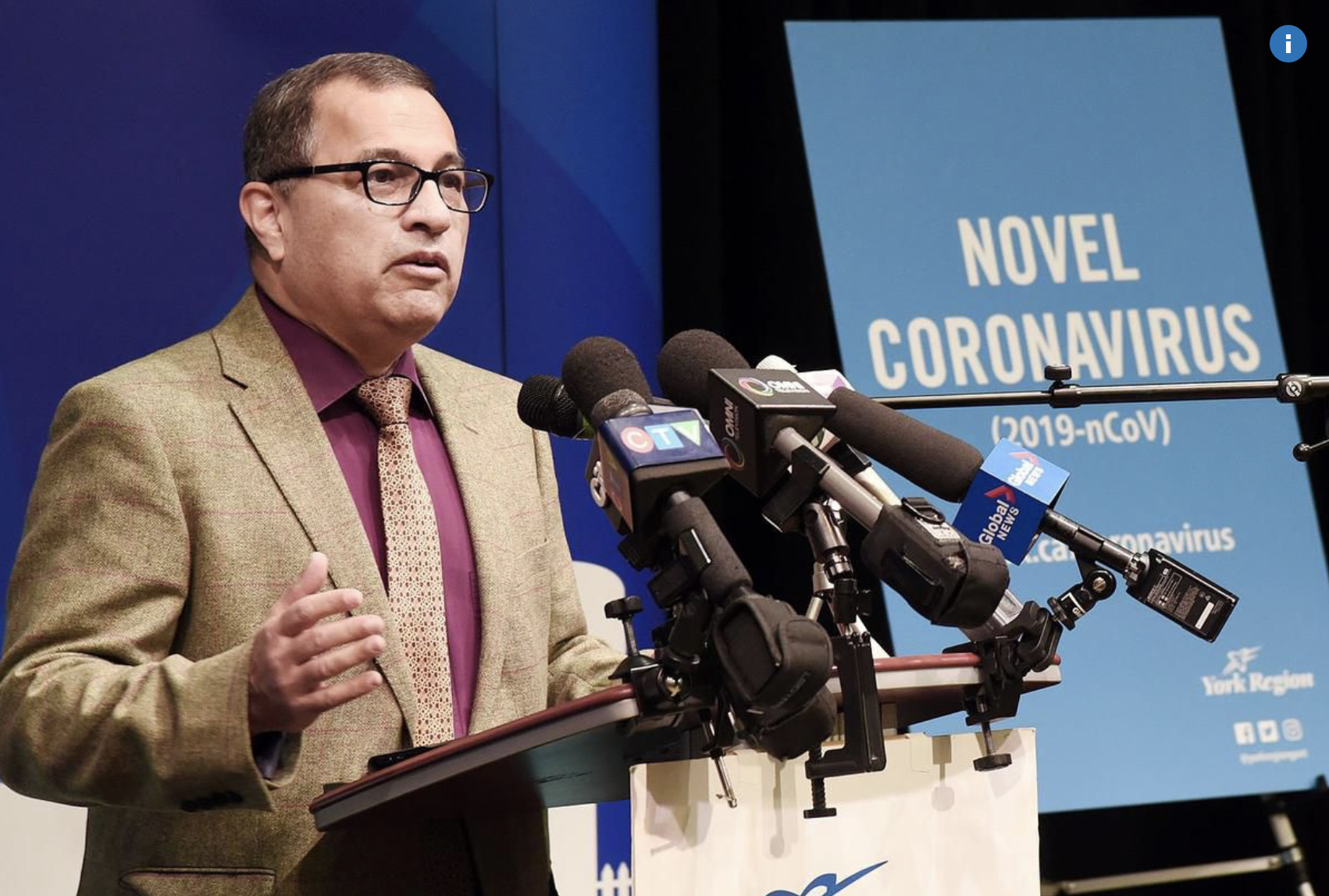 York Region's Medical Officer of Health, Karim Kurji, (photo right) could soon become a household name if the novel coronavirus: COVID-19 becomes a global pandemic and takes off here on our doorstep.
Dr Kurji – like the rest of his colleagues in the GTA - will be in the thick of it.
Coronavirus could be around for a long time.
I learn today (Monday) that a woman from Newmarket has contracted the coronavirus and we pray she gets better soon.
The last thing Dr Kurji needs is a huge destabilising reorganisation which expands York Region Public Health up to Muskoka.
Damaging to the residents
On 16 January 2020 Dr Kurji was blunt with members of York Regional Council:
"Unfortunately… the (reorganisation) exercise has resulted in a lot of time being diverted away from our work and being used to try and counter some of the proposals that we know will be damaging to the residents of York Region."
In the middle of this coronavirus contagion should Doug Ford be asking Dr Kurji and his colleagues to spend time on pointless destabilising reorganisations?
No practical advantage
York Region's Health Commissioner, Katherine Chislett, sees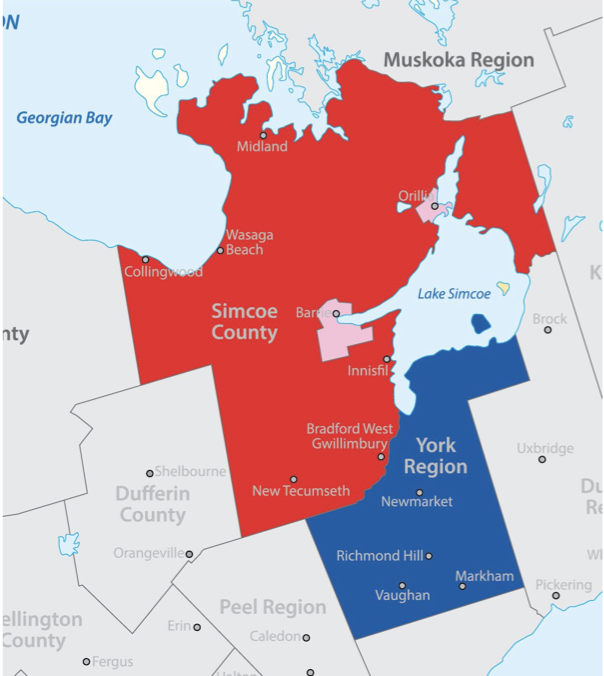 "no practical advantage"
in the proposed changes in governance and structure.
I've lived through countless reorganisations of the National Health Service in Britain and they've always promised more than they delivered. Is it any different here in Ontario?
York Region's response to the Government's 2019 Consultation Paper tells us:
"Following release of the Provincial Budget in April 2019, the Ministry stated the geographic area currently covered by York Region Public Health would be combined with the Simcoe County portion of the Simcoe-Muskoka District Health Unit.
In June 2019, the Region took a position that our geographic area should remain as is and communicated this to the Ministry. Realigning boundaries to consolidate Simcoe County or any other municipality or geographic area with the public health catchment area of York Region would result in an overly large and cumbersome entity."
I agree.
Province plans cuts in health spending
The Health Minister, Christine Elliott, is also our local MPP for Newmarket-Aurora. And while her newsletter boasts of increased grants to local organisations she is silent on the fact that health spending is planned to be cut with municipalities expected to take on an increased share of the cost. The Region tells us:
"York Region funding is forecasted to increase to 42% ($34.5 million) by 2022 due to the proposed new Provincial funding model which would require large municipalities, such as York Region, to contribute 40% of the cost-share beginning in 2021. An increase to the municipal cost-share for public health is not sustainable without impacting front-line services and/or large property tax increases.
Municipal governments should not be expected to make up for reductions in provincial funding to deliver provincial programs. While a cost share of up to 70:30 based on actual costs could work for York Region based on historical contributions; a 60:40 cost share is not sustainable."
Christine Elliott's health reorganisation is all about saving money at a time when Dr Kurji and his colleagues at York Region Public Health should be focussed laser-like on saving lives.
This email address is being protected from spambots. You need JavaScript enabled to view it.
York Region's response to Government proposals on paramedics is here. The presentation from Katherine Chislett and Dr Kurji to York Region's Committee of the Whole on 16 January 2020 is here.