In 2019 the Liberal candidate for Newmarket-Aurora, Tony Van Bynen, signed the nomination papers for the then candididate for the People's Party of Canada, Andrew McCaughtrie.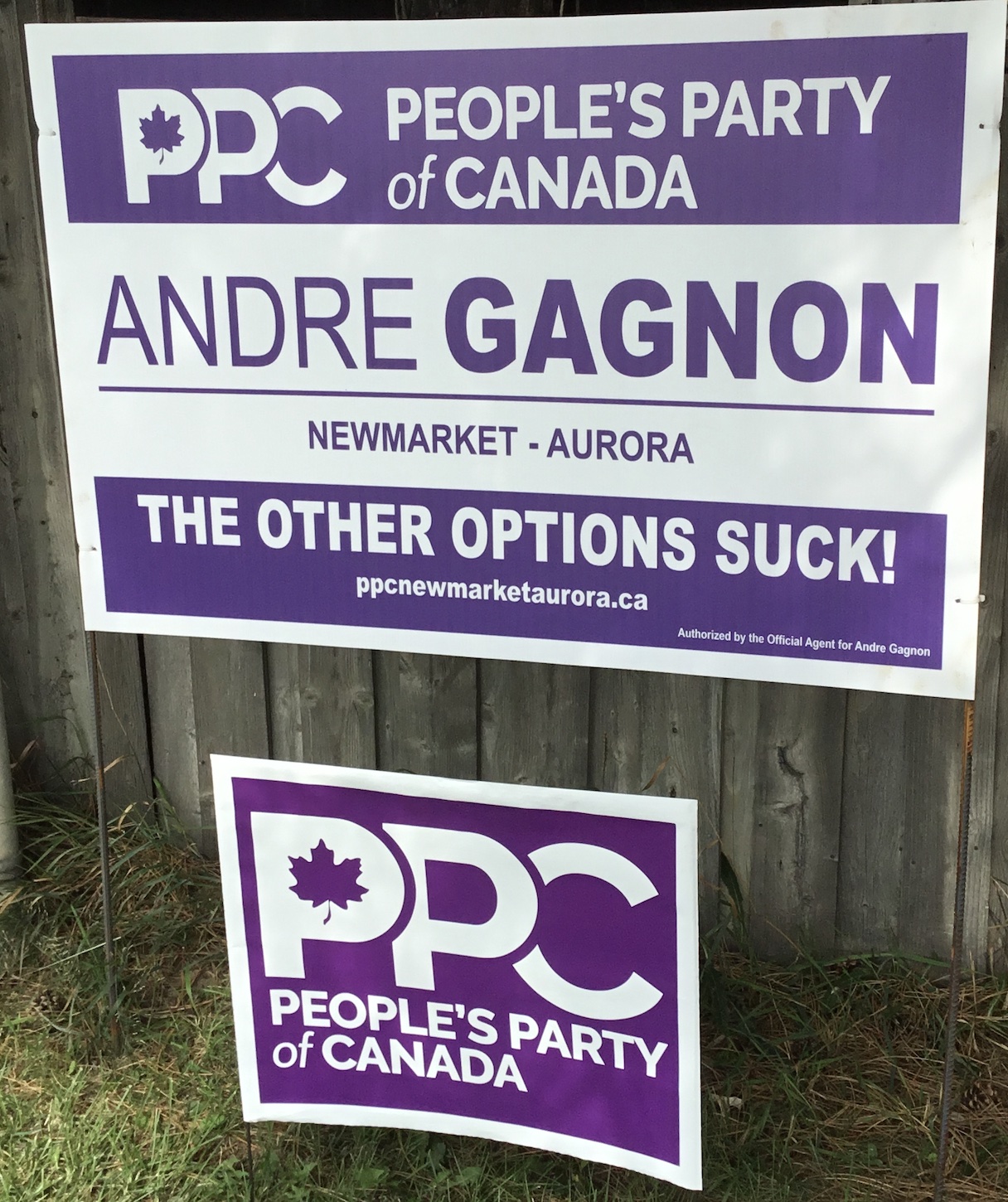 Why did he do this? What was in his mind?
Does he regret doing it?
Has anyone asked him?
Contaminated
Does he feel ashamed or compromised in any way for nominating a candidate for a Party which has so coarsened our public discourse?
Van Bynen is silent on what happened two years ago. We must assume he supported the PPC to get McCaughtrie on to the ballot paper and draw votes away from the Conservatives. McCaughtrie needed the support of 100 electors in the riding and, back then, he found that quite a challenge without Liberal help.
"Trusted Community Leader"
And because I do not trust our "Trusted Community Leader" I took myself down to the Elections Canada office in Newmarket earlier today to examine the nomination papers of the 2021 PPC candidate, Andre Gagnon. I had to double-check. The pages were turned one by one by the Returning Officer while I looked on. I was not allowed to touch anything nor take copies. Van Bynen's name does not appear. Nor do any leading Newmarket-Aurora Liberals.
The People's Party of Canada doesn't need them now.
According to the polls, support for the PPC has grown exponentially during the pandemic.
If the PPC draws enough votes away from the Conservatives in Newmarket-Aurora then the cautious and secretive old bank manager, our trusted community leader, Tony Van Bynen, will be home and dry and on his way back to Ottawa.
This email address is being protected from spambots. You need JavaScript enabled to view it.