Planning approval for a 280 unit 20 storey condo at the intersection of Davis Drive and George Street was granted in 2009 yet, four years on, the site is still a patch of bare sand and gravel.
In theory, there should be residential units there, offering housing choices for Newmarket people, but the developer, for his own reasons, chooses to sit on the land rather than build on it.
Why?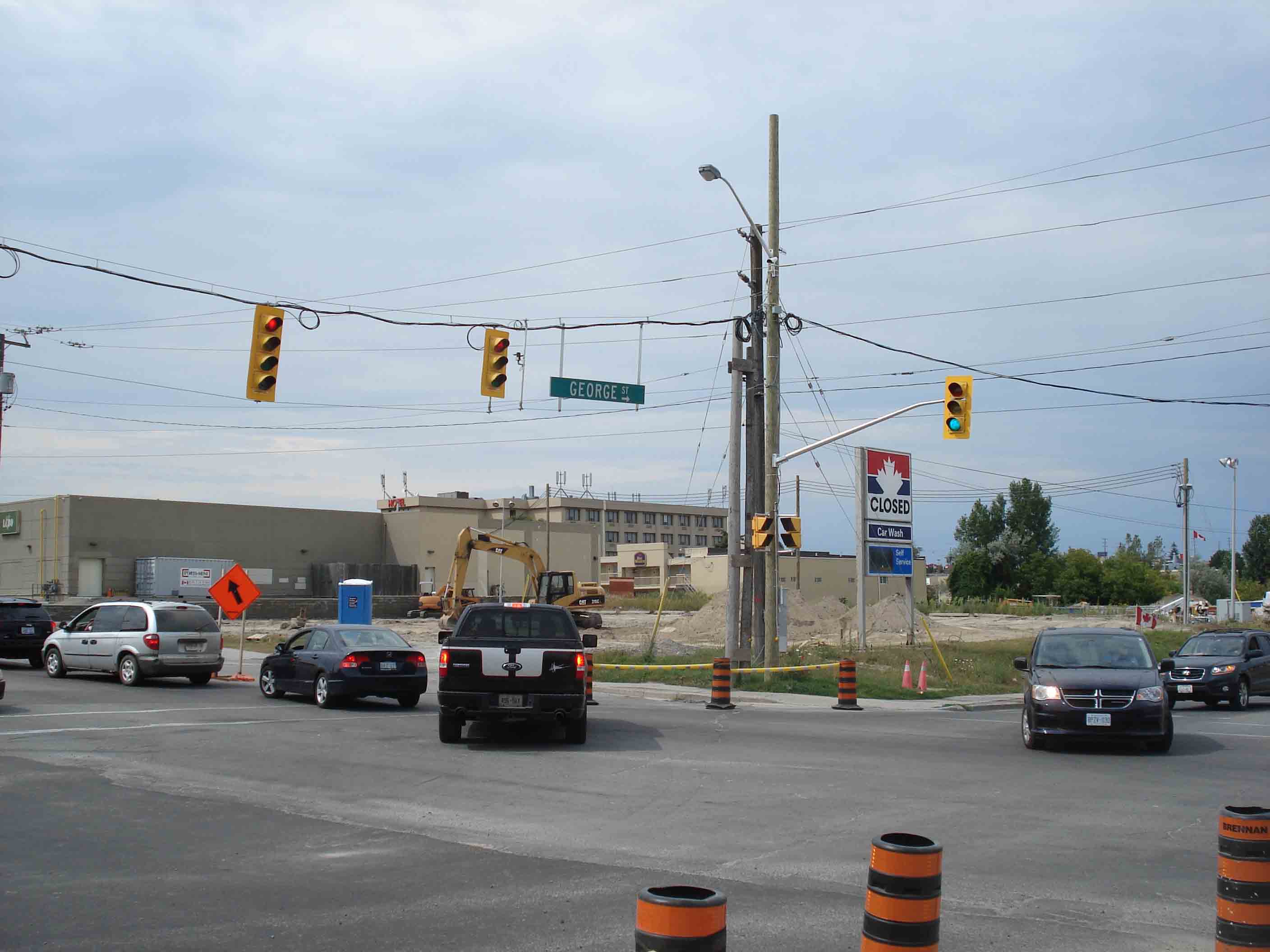 The owner, Peter Czapka, (also known as 1858107 Ontario    Inc) bought the land on 12 October 2011 for $1,000,000 cash.
 Czapka is the President and CEO of Multimatic – an automotive components manufacturer. He reportedly made a mint working with Frank Stronach.
 Czapka is also into real estate in a big way.
 He runs Tricap Properties Inc, a Markham based private corporation that "owns, develops and manages commercial and industrial buildings in York Region and Simcoe County."
 Tricap has an extensive land bank where sites can be offered up for development at a time when profits are likely to be maximised.
The problem with leaving land empty – especially when it has planning approval – is that it blights the surrounding area.
The millions of dollars of public money being poured into the Davis Drive rapidway will count for nothing if landowners along the corridor choose to sit on their hands.
Seems to me this is a perfect illustration of what is wrong with our broken planning system.
Once landowners get their planning approval from the Town Hall, they can sit on that approval indefinitely, waiting for the market to become favourable before developing.
This is not always in the public interest. There is a strong case for arguing that once planning approval in the form of a Zoning By Law amendment is received there should be an expectation that a site plan application to develop will be brought forward.
Just up the road from 39 Davis Drive lies another deserted development site, 22 George Street, that has approval for a 12 storey condo with 115 apartments. It, too, is owned by 1858107 Ontario Inc.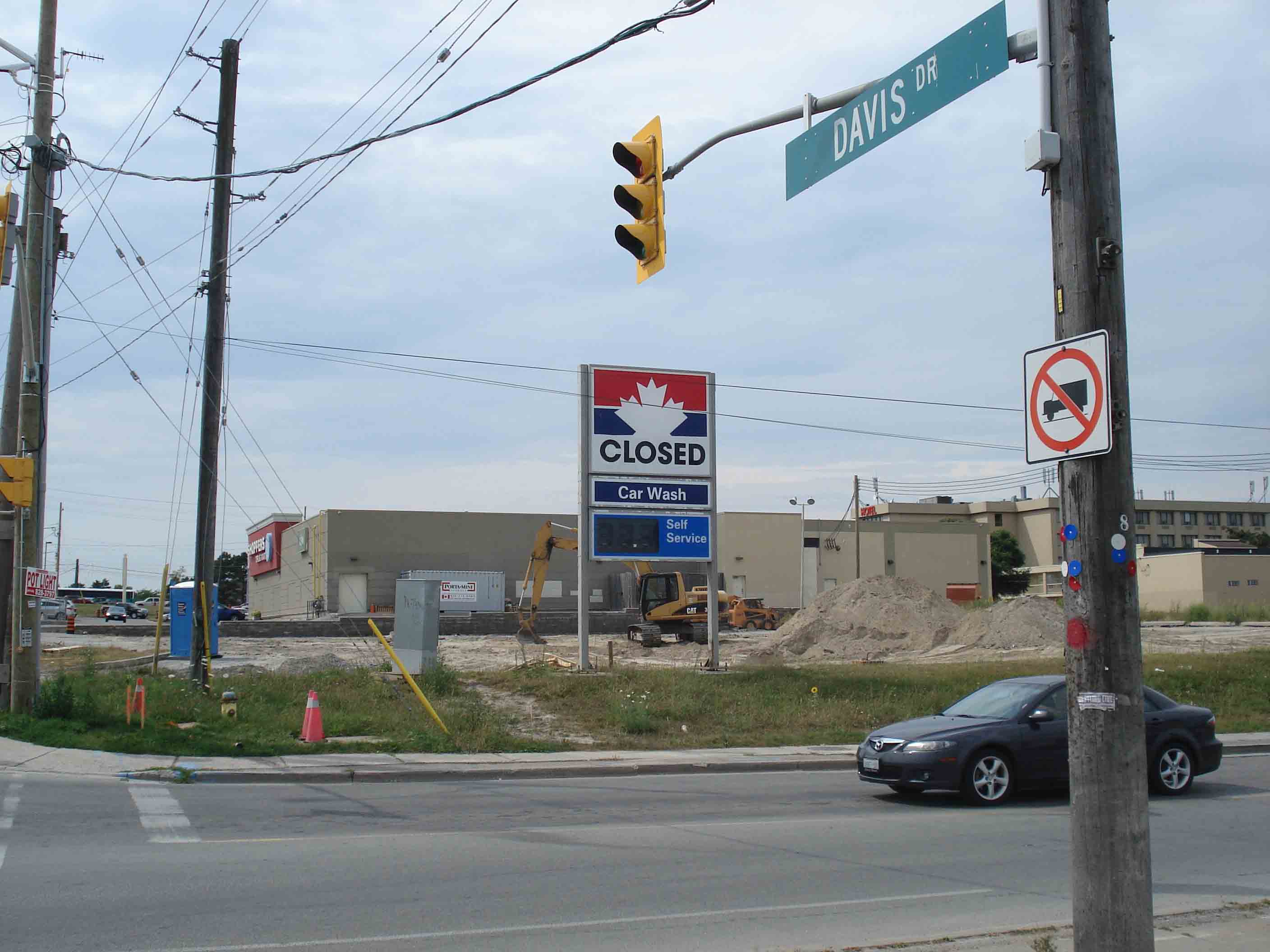 One simple way of stopping this blight would be to attach time conditions to planning approval.
Basically, use it or lose it.
If development has not started within, say, three years of approval being granted, then that approval expires.
Or a tax penalty could be applied to landowners who choose to wait. At  the moment, landowners now can apply for a tax rebate when their commercial or industrial properties lie vacant for a certain period.  Why not turn that principle on its head and tax, rather than reward, people for sitting on land where planning approval has already been given?
Every year since 2009 the owner of 39 Davis Drive, has been asked by the Town Hall when he intends to develop the land. And the answer always comes back, not now.
In the light of this, the water and sewerage allocation that would go to a major development on the Davis Drive corridor in the heart of Newmarket's Urban Centre, will go elsewhere.
To Glenway, perhaps.
---