Earlier this week Statistics Canada released the latest batch of results from the 2021 Census, including information about families, households, and marital status. It is the third of seven release dates for census results.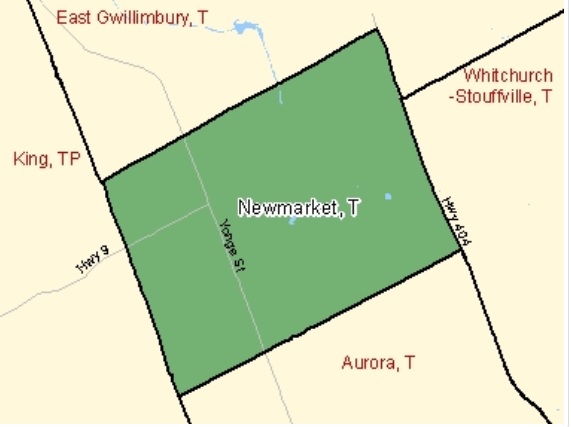 What do the figures tell us about the Town where we live?
Newmarket population is up 4.4% between 2016 and 2021. There are now 87,942 of us. Aurora is up 11.9% and East Gwillimbury is up a staggering 44.4%. It is the fastest growing municipality in the country.
The average age in Newmarket is 41. Higher than Aurora at 40.9 and much higher than Canada as a whole, 39.2.
Living Alone
There are 5,535 people living alone in Newmarket - or 18.3% of all households compared with Aurora at 17.1%; East Gwillimbury 13.9% and Canada as a whole 29.3%.
The single person household became the dominant form of household in Canada for the first time in 2016. It has now crept up from 28% in 2016 to 29.3% in the 2021 census.
Roommates
The fastest growing household type was the so-called "roommate" category – people living with others who are not related (as spouses or partners). In Newmarket there were 2,470 people living with non-relatives or 2.9% compared with Aurora's 1.9% and East Gwillimbury's 2.1%. In Canada as a whole it is 4.2%.
The soaring cost of housing is clearly one of the factors driving this phenomenon.
In its commentary on the census the Globe and Mail observed:
These "roommate households" grew 14% since 2016 compared with 4% growth among households of a family without additional people. This was driven by people aged 20-34 whose roommate household status grew by 20% since the previous census."
Well-off
Generally speaking, Newmarket is a well-off place – though with pockets of deprivation and low incomes. The median after-tax income of households in Newmarket in 2020 was $95,000 – way above the all-Canada figure of $73,000 but lower than Aurora and East Gwillimbury which are both on $102,000. (The median is the mid-point between the highest and lowest household incomes.)
Statscan says
"After-tax household income is the measure of income that most closely captures the overall economic well being of Canadians, reflecting how much money families have to support their consumption, investment and savings needs."
And the very well-off
21.2% of Newmarket households have household incomes of $150,000 or more compared with 26.1% in Aurora; 22.8% in East Gwillimbury and 12.4% in Canada overall.
COVID-19
32.2% of adults in Newmarket received COVID 19 emergency and recovery benefits compared with 30.9% in Aurora; 31.2% in East Gwillimbury and 27.6% in the country as a whole. The median benefit across Canada was $8,000 with Newmarket on $8,500; Aurora on $9,000 and East Gwillimbury on $8,000. The maximum that could be received was $14,000.
These pandemic payments cushioned the impact for people on low incomes.
Low incomes
The thresholds for low income depend on household size. For a single person household low income after tax is below $26,503.
11.1% of Canadian households are deemed low income with Newmarket and Aurora both on 7.5% and East Gwillimbury on 6.6%
This email address is being protected from spambots. You need JavaScript enabled to view it.