We live off London Road in Newmarket and every summer grey bearded pensioners become part of my life.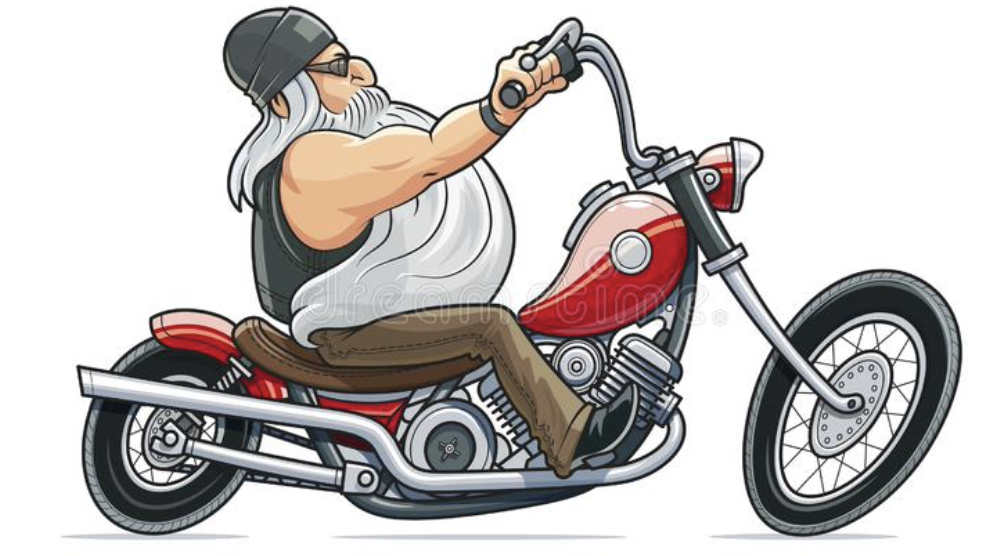 London Road runs through a residental neighbourhood but over the years it has turned into a heavily trafficked arterial. I could live with that were it not for the noise.
Sitting astride their over-chromed Harley Davidsons I hear the pensioners coming long before I see them.
They arrive at my intersection, phut, phut, phutting, gunning the engine, revving up three or four times to make sure we know they are there. Then they gently move off at a stately 10-15kph. Roaring as they go.
They could be blowing smoke in my face or giving me the finger.
Old Men going Nowhere
Worse. They are not going anywhere. These old men are cruising the Town.
Why don't they just disappear? Preferably out of Ontario.
The seniors on Harley Davidsons are the most intrusive and irritating. But close behind are the boy racers whose standard-issue cars are modified to make us notice them. Giant mufflers. Rap with an ear-splitting thudding bass.
Toronto's Noise Review
Earlier this week Toronto City Council told us they intend to conduct a "noise review" next year and they will be asking the Province to address the problem of excessive vehicle noise and illegally modified vehicles.
They are also looking at new regulations which would allow the Council to launch
"a noise activated camera/automated noise enforcement pilot project".
That is terrific news.
Enforcement Blitz
The City Council has also requested:
"the Toronto Police Services Board conduct additional joint vehicle enforcement blitzes with bylaw enforcement and explore equipping police officers with sound level meters to support enforcement of vehicle noise. The City will also educate licensed car repair facilities that muffler cut-outs, straight exhausts, gutted mufflers, Hollywood mufflers, by-passes and similar devices are prohibited under the Highway Traffic Act."
This makes my heart sing.
Similar initiatives are happening in progressive cities around the globe. And, increasingly, here at home people are are saying enough is enough.
The Grey-Beards and the Boy-Racers have had it their own way for far too long.
It's time to put a sock in it.
This email address is being protected from spambots. You need JavaScript enabled to view it.