Lots of people like the idea of a 15-minute all-day two-way GO train service to and from Newmarket.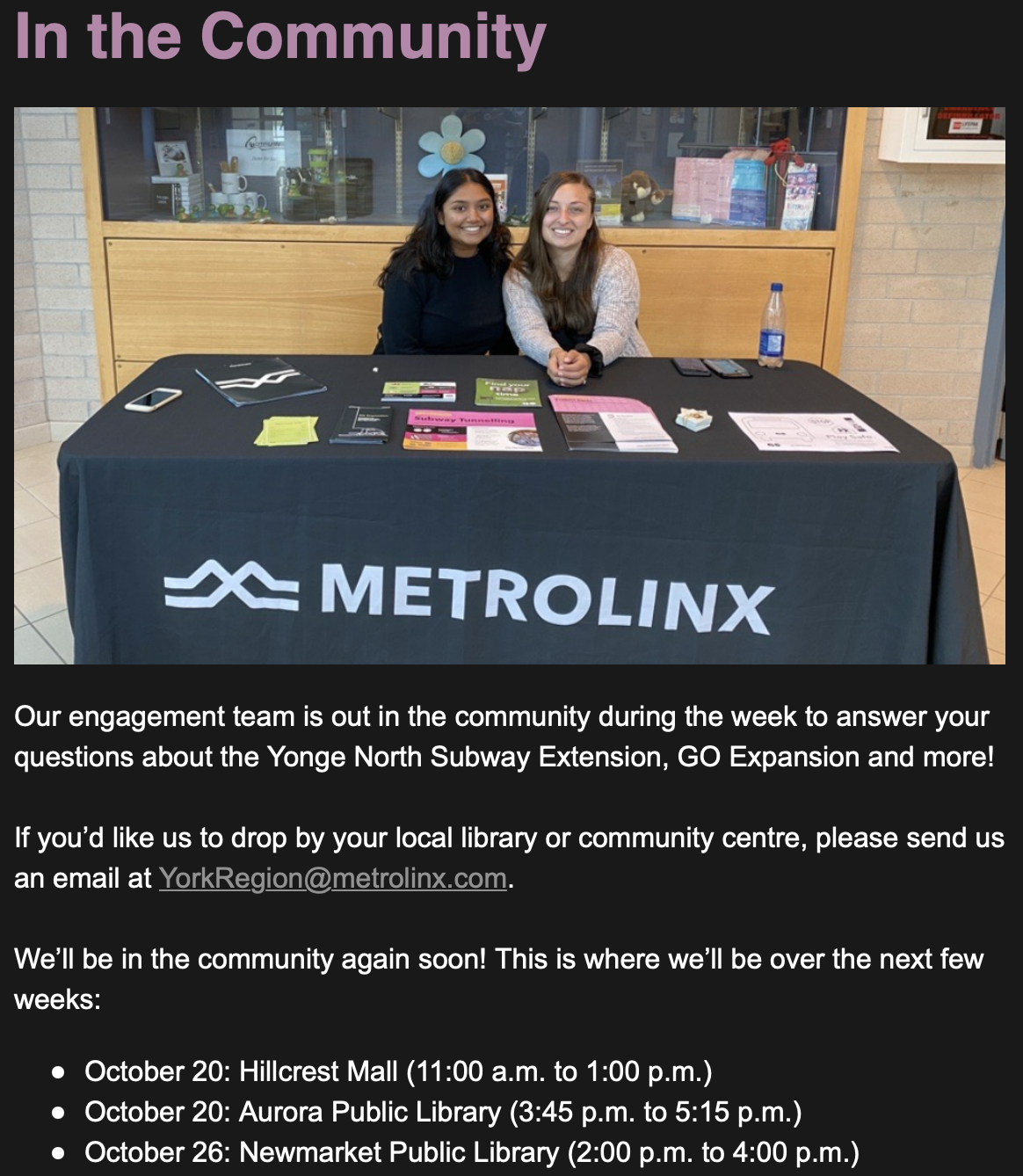 But they are understandably worried about the deafening train horns continuing throughout the day.
Are they going to suffer from dawn to midnight?
Trumpet Blasts
I shall do all I can to get rid of these ear-splitting trumpet blasts.
This is what the Canadian Transportation Agency says:
2. Train Whistling At Crossings
Train whistles are sounded for safety purposes to alert motorists, pedestrians, and railway workers of an approaching train. Whistling is a legal requirement under the Canadian Rail Operating Rules (CROR) pursuant to the Railway Safety Act (RSA) and is administered by Transport Canada (TC). Under the CROR, trains exceeding 44 mph must sound the whistle ¼ mile before the crossing, to be prolonged or repeated, until the crossing is fully occupied. Trains operating less than 44 mph must sound whistle signal to provide 20 seconds warning before entering the crossing and continue to sound the whistle until the crossing is fully occupied.
Municipalities seeking to eliminate train whistles must contact the railway company directly.
What needs to be done
And this is what needs to be done to stop train whistles at level crossings.

Metrolinx - which is responsible for GO Trains - will be holding open sessions at Aurora and Newmarket public libraries on the following dates:
October 20: Aurora Public Library (3:45 p.m. to 5:15 p.m.)
October 26: Newmarket Public Library (2:00 p.m. to 4:00 p.m.)
Go along and ask them.
Gordon Prentice 17 October 2022