The land west of Bathurst and immediately adjacent to Newmarket which is currently Greenbelt will be worth an absolute fortune when that status is removed and it becomes available for development.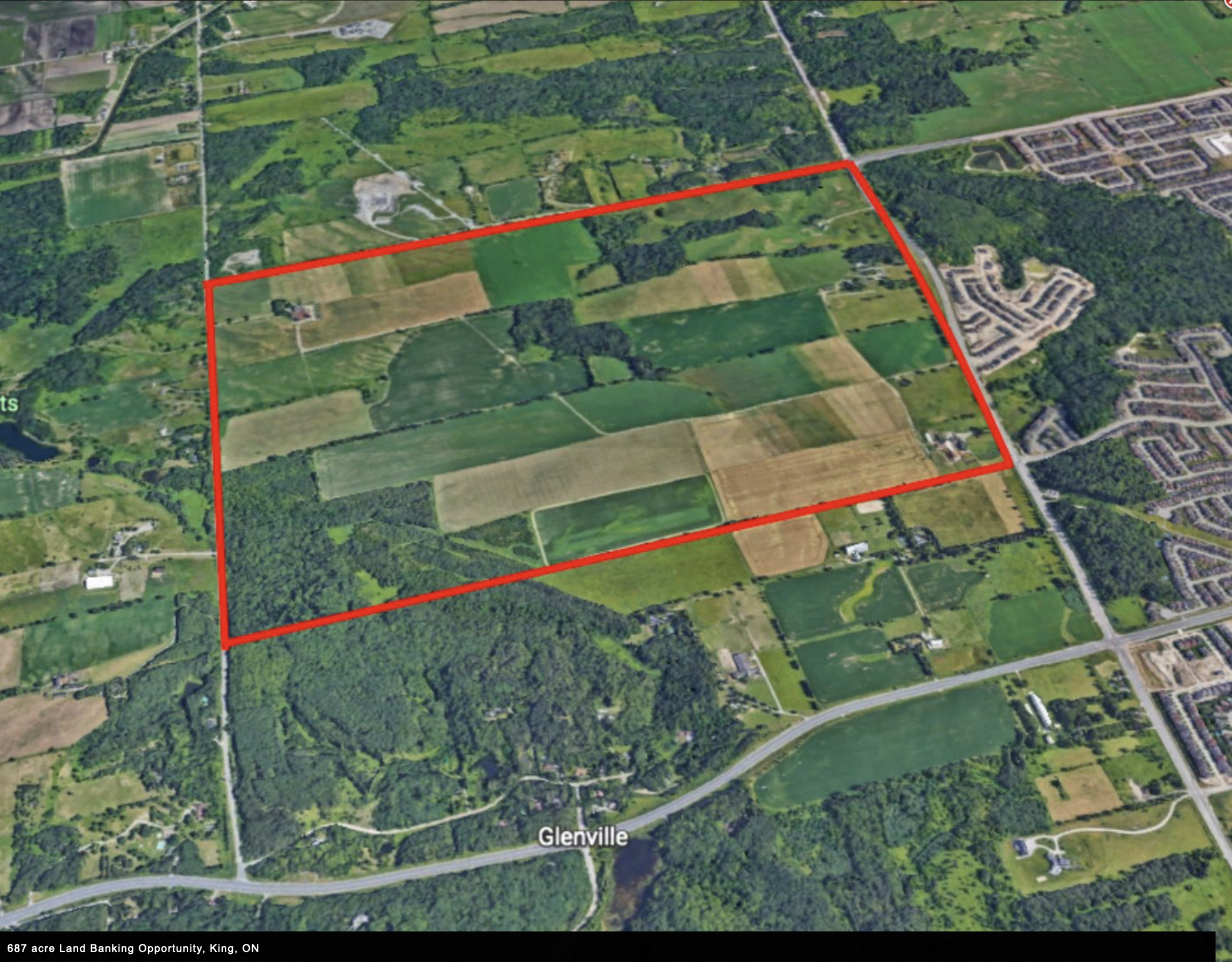 The Province announced on Friday 4 November 2022 that it was redesignating 7,400 acres of Greenbelt to accommodate new housing.
The huge parcel of (soon-to-be ex-Greenbelt) land at Bathurst was sold in September this year for $80M. It covers a massive 2.78 sq kms.
Land Banking Opportunity
The real estate agents, Moffat Dunlap, described the 687 acres as a prime opportunity for "land banking".
They say the land is located
"across the road from completed subdivisions"
and is:
"a unique opportunity to acquire the largest block of land ever assembled in the area. Multiple houses and barns on the property which support the existing cash crop and livestock farm. The tenant farmer is willing to continue to work the land to keep the taxes low."
"Almost out of development land"
The estate agents say the land is in a strategic location and that the
"surrounding municipalities are almost out of development land."
For the new owners, the redesignated Greenbelt land will now be worth many, many multiples of the $80M they paid for it only a few months ago.
The land is shown in this Land Registry map, bottom left, as lots 3, 4 and 5 of Block 03407 together with the northern half of lot 2.
Gordon Prentice 8 November 2022
Update on 17 November 2022: From the Toronto Star: They recently bought Greenbelt land that was undevelopable. Now the Ford government is poised to remove protections - and these developers stand to profit
Updated on 5 February 2023: The blog as originally posted said the land was sold in August 2022. It was, in fact, sold on 15 September 2022.