King Mayor Steve Pellegrini no doubt has many fine qualities but consistency is not one of them. His explanations of what happened when he met the developer Michael Rice are full of contradictions.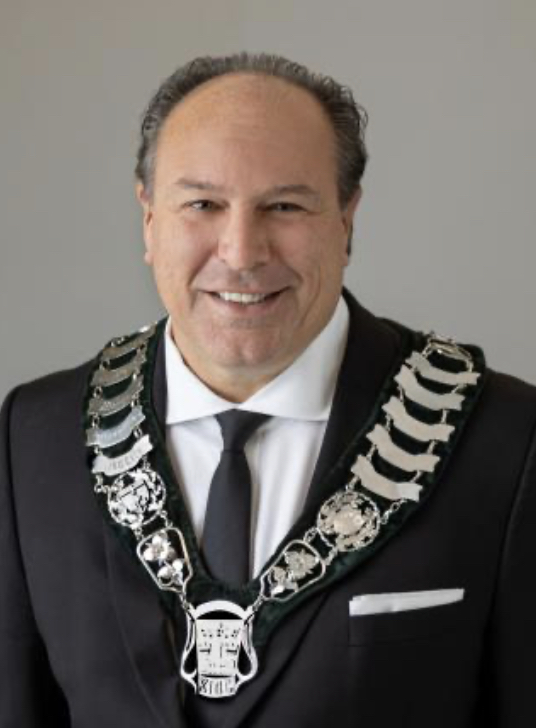 Did Pellegrini meet Michael Rice or one of his representatives "over the summer"? Apparently so.
The ERA newspaper reports on 3 February 2023:
"When the Rice Group closed on the sale of the land in August, Pellegrini approached them about his idea."
Yet the Globe and Mail reported on 1 February 2023 that at the meeting on 1 November 2022 Pellegrini asked Mike Rice if he would donate land to the hospital.
"That's the only time I talked to him."
Pellegrini's meeting with the Rice Group was "at their request". Pellegrini says they just wanted to introduce themselves. Pellegrini says that at no stage did they discuss a housing development on the Greenbelt land. And it was Pellegrini who pushed "unprompted" for land to be made available for a new hospital.
What did the representatives from Southlake say during this 1 November 2022 meeting. Did Rice bring them along with him? Who were these representatives? Was Pellegrini told beforehand that the 1 November 2022 meeting would also involve representatives from Southlake?
Mayor Pellegrini should take time to develop a coherent narrative and one that stands scrutiny. Southlake should also be ready with its own detailed narrative of what happened when.
This email address is being protected from spambots. You need JavaScript enabled to view it.
"When Rice bought the King Greenbelt lands in the summer, Pellegrini said they met to talk about it. He said there was no indication at that time the Greenbelt land would be opened for housing development, and Rice did not indicate anything like that."
Newmarket Today 1 February 2023
"Pellegrini said he met with representatives of the Rice Group at their request and discussed the possibility of them donating the land for a hospital… At no time did they discuss further development of the Greenbelt land, Pellegrini added."
CTV News Toronto 1 February 2023
"In an interview, Pellegrini said members of the Rice Group, who made an $80M land purchase, wanted to introduced themselves and that meetings with developers who own Greenbelt land were common practice.
Pellegrini said he used the opportunity, unprompted, to push for land to develop new hospital infrastructure which, he said, could be allowed under provincial regulations"
Global News 1 February 2023
"The mayor says it (the meeting on 1 November 2022) was a routine meeting with a developer who had recently purchased land in his municipality, adding that he understood Mr Rice had made the deal months before it closed. Mr Pellegrini also says it was him, not Mr Rice, who suggested the site as a possible location for a new branch of Southlake Regional Health Centre…
"I asked Mike Rice, this is the whole thing, I asked him, would you donate land if we could get a hospital? And he said yes… That's the only time I talked to him."
Globe and Mail 1 February 2023: King Township Mayor says he wasn't aware of Greenbelt plans in advance.­­
"When the Rice Group closed on the sale of the land in August, Pellegrini approached them about his idea."
ERA 3 February 2023
The Rice lands were removed from the Greenbelt on 21 December 2022.