In November 2015 Bob told Newmarket Mayor, Tony Van Bynen, he was thinking about putting a seven storey rental apartment building at the Clock Tower instead of a condo.
In fact, months earlier, Bob was spelling out the advantages of rental to his business associates. Bob crunched the numbers and concluded rental would be more profitable. He had already worked out the condo option would deliver a profit of over $10m. The profit with rental would be even greater.
How come?
Bob believes he can negotiate downwards the amount of development charges payable. Development charges do not vary by tenure (rental vs condo) but Bob-the-magician is convinced he can pay less.
Apartments are defined in the Town's Development Charges By-law as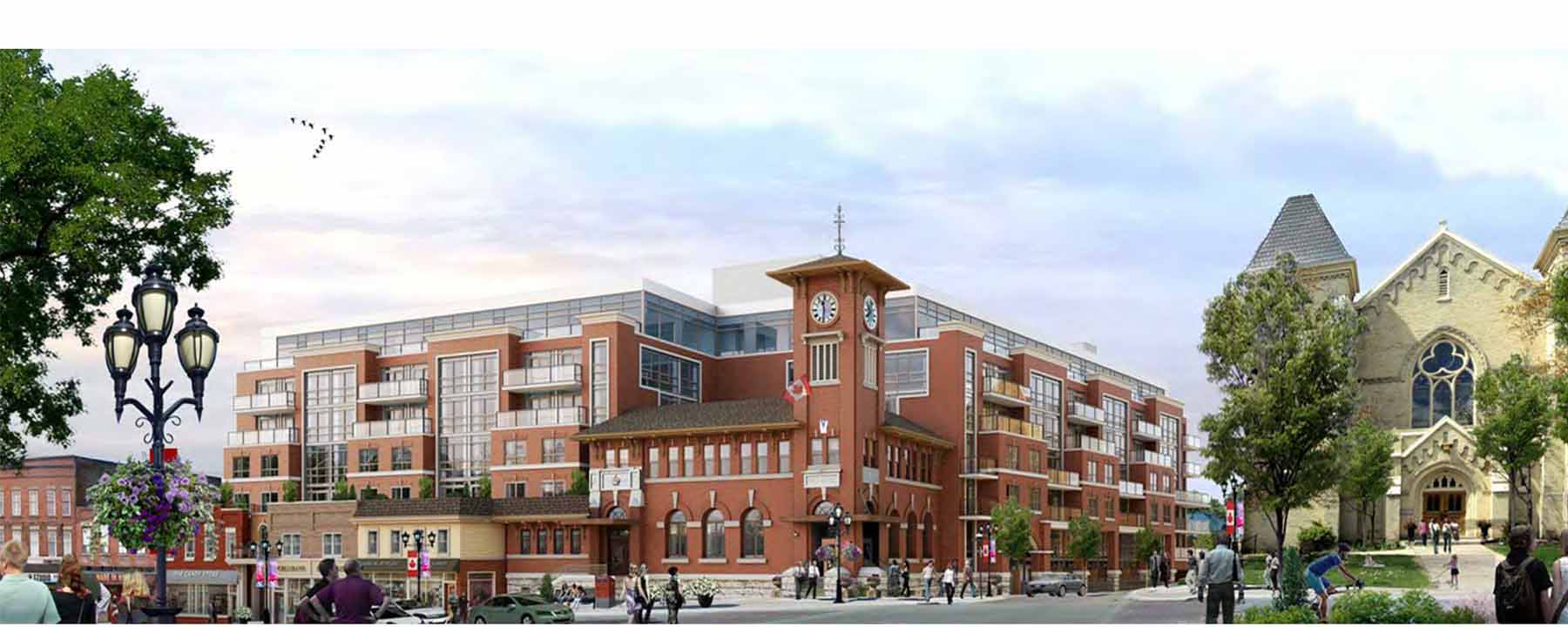 "a residential building or the residential portion of a mixed use building, other than a townhouse or stacked townhouse, consisting of more than three dwelling units, which dwelling units have a common entrance to grade"
The Town's development charges are based on the size of the apartment with 650 sq ft as the dividing line between large and small apartments. The development charge for large apartments is $12,617 and for small apartments $10,242.
Bob's Clock Tower development has lots of apartments under 650 sq ft.
He believes past practice shows the Town may be amenable to deferring Development Charges for five years without interest. This means that money can be freed up and used for construction. He says this could amount to $5m
Bob believes substantial savings can be achieved by negotiating with the Town for fewer parking spaces than the current by-law would require. He says he could save up to $40,000 per parking space. The Town's engineers say he should provide 290 spaces for a development the size of the Clock Tower. Bob says he can get away with 199 spaces.
That means a potential saving of 91 x $40,000 = $3,640,000.
Bob says rental can deliver a permanent tax reduction. Ownership is indeed a factor when it comes to property taxes payable to the Town. Property tax assessments are based on the market value of the property at the time of assessment.
Rental properties are assessed on net income, meaning rent less expenses, and this can vary dramatically depending on factors such as condition of the property, its location and occupancy rates. People who know about these things tell me the difference in tax take from a condo and rental building is huge.
Bob is convinced he can get approval for a seventh storey so long as the building is rental. I have no idea who gave him that impression. However, it is certainly true that Bob raised the rental issue in his meetings with various councillors in 2015.
Bob says rental provides a quicker turn around as there is no need for a sales test.
So that's why Bob is going for rental.
This email address is being protected from spambots. You need JavaScript enabled to view it.
---