Dave Kerwin, a Newmarket councillor since the dawn of time, has no regrets about challenging Mayor Tony Van Bynen to throw him out of the Committee of the Whole on 30 May.
Kerwin, incensed at the way residents were being treated by Tony Van "tick-box" Bynen, got to his feet and started shouting at the Mayor at the top of his voice, berating him for the way he was chairing the meeting.
Kerwin was clearly fired up by the waves of applause from an appreciative audience. Van Bynen usually tries hard to keep the atmosphere in Committee and Council meetings reverential with no applause allowed.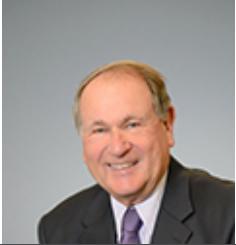 Just before the start of this week's Council meeting (7 June) Kerwin recalled the incident in front of a large group of residents who had turned up to support a delegation on the Clock Tower.
Laughing heartily, he boomed:
"I don't regret a word of it!"
Kerwin claims the Mayor never shows any leadership.
Later, 94 year old Clock Tower campaigner Margaret Davis formally presented her petition against the proposed development. The petition, with over 1,200 signatures, is close to six times bigger than the rival one in favour of the development.
This email address is being protected from spambots. You need JavaScript enabled to view it.
---