This afternoon I wander along to the constituency office of my MPP, Christine Elliott, to make an appointment to see her.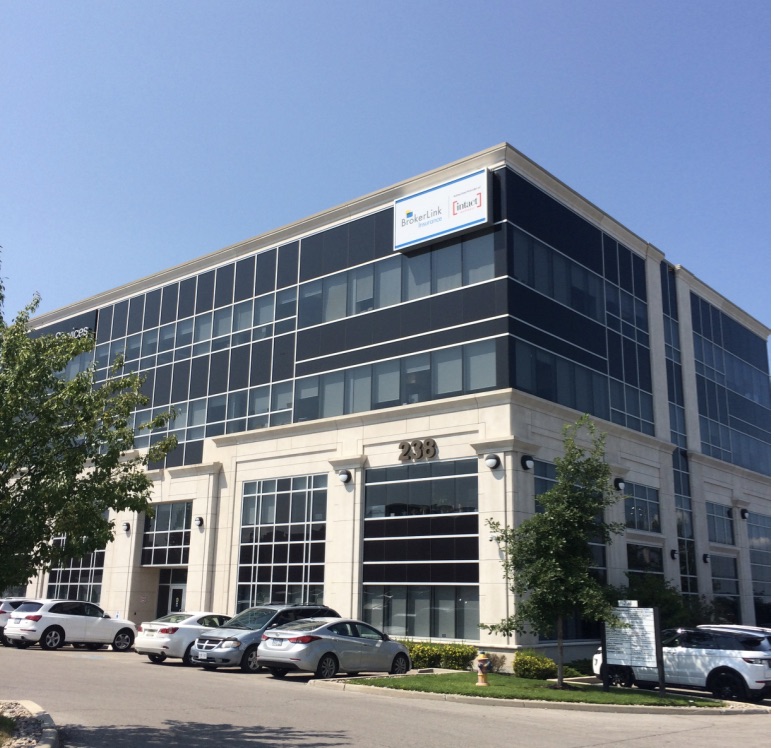 238 Wellington Street East is quite an imposing building whose tenants are largely in the financial services sector. An elevator whisks me up to the second floor and Suite 203. A frosted glass panel bears the coat of arms of the Legislative Assembly.
Inside I introduce myself to Sarah who is sitting behind a desk. I say I wrote to Christine two weeks ago about the cancelled elections for Regional Chairs and I have not had any response despite a reminder.
I say the issue is urgent as Bill 5 (cutting the size of Toronto City Council by half and axing the elections for Regional Chairs) is barreling its way through the legislature and could become law at any time. There is to be no public consultation.
I want to ask Christine what she thought about Durham Regional Council's move from appointment to direct election by the voters at large in 2014.
Did Elliott support direct elections for the Chair of Durham Regional Council?
She was MPP for Whitby-Oshawa in Durham at the time of the municipal referendum in 2010 which delivered 80:20% support for direct election. How did she vote? Did she vote? Will she tell me how she voted?
Sarah now pulls up my emails on the screen and says Christine gets about 1,000 a week. Good grief!
She says Christine is very busy. There is her work at the Health Ministry as well.
So when is Christine next here for appointments?
On Friday 24thAugust. Dawn deals with appointments. I ask for her business card but these haven't been printed yet. Sarah doesn't have any either.
Sarah says they will review my email and if the points can be answered then an appointment may not be necessary. Hmmm.
As I leave I remind her time is pressing.
When I get home I check on the legislative progress of Bill 5 and discover it is now the law of the land.
Two weeks from start to finish.
I can hear Ford laughing out loud: Promise made. Promise kept.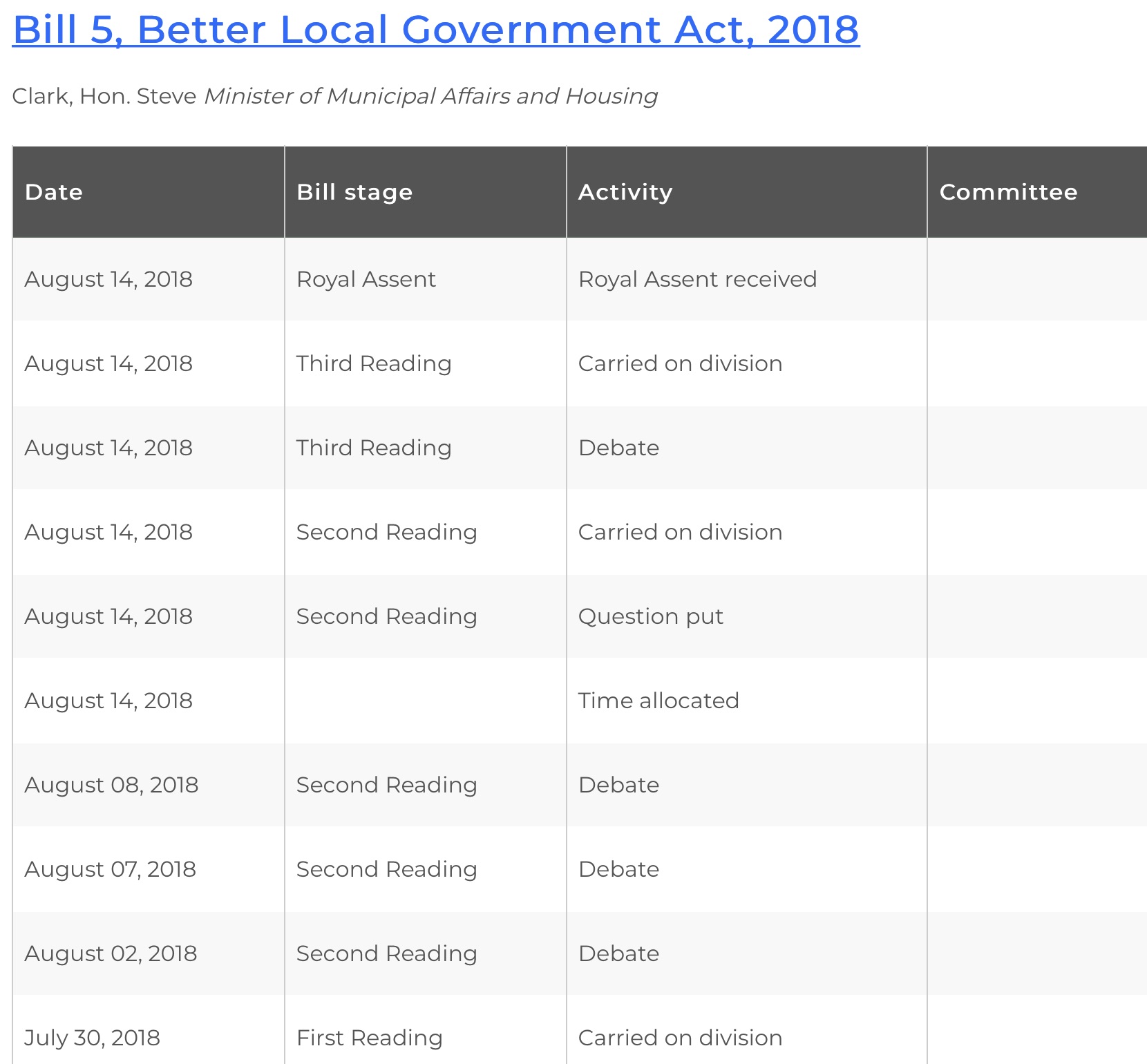 This email address is being protected from spambots. You need JavaScript enabled to view it.
Update on 15 August 2018: Christine Elliott did not vote on the timetable motion nor on the second and third readings of Bill 5 on 14 August 2018.
During yesterday's debate Ottawa Liberal MPP Nathalie Des Rosiers told the Chamber:
"I had the legislative library do a little bit of research for me. I asked them, "Has it ever been done in Ontario or in Canada to change the rules, to introduce a bill changing the rules on elections, while an election has been called?" The answer? Never. It had never been done in Ontario. They looked at every province, and this has never been done."