The future of Ontario's eight regional municipalities and Simcoe County and their lower tiers is under review. The Premier wants our thoughts
"on governance, decision making and service delivery functions in these regions".
He says he is consulting the people to get their views. He wants to know how municipal services can be made more efficient while saving money.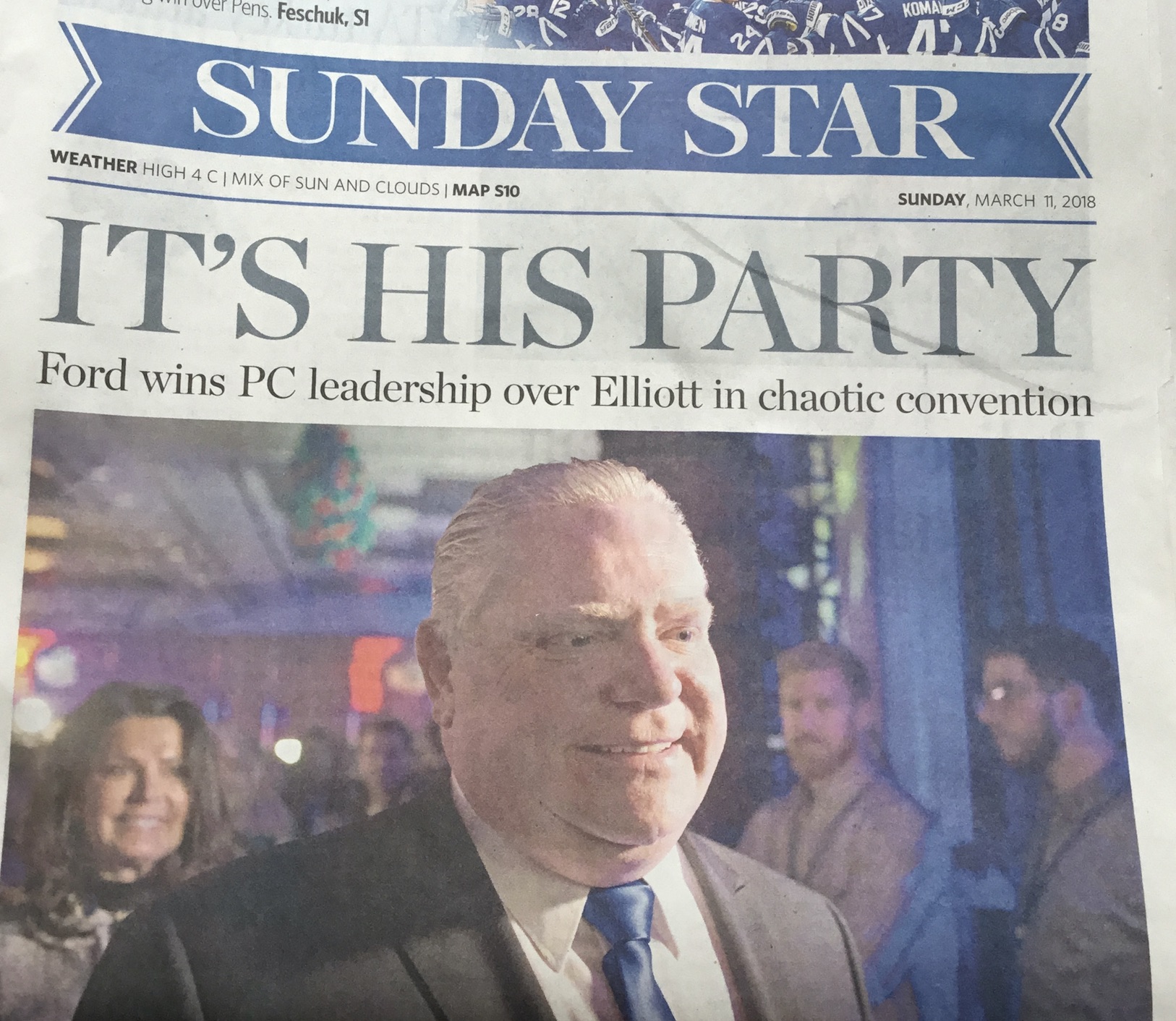 Ford, the proud winner of the "golden scissors" award, wants to cut red tape.
Unfortunately, the public consultation on his review is hopelessly flawed.
Insufficient background material has been provided by the Ford Government to get an informed dialogue going.
Are amalgamations the answer?
Would amalgamations save money? What are the costs and benefits? What about the opportunity costs of reorganisations? What about the work that won't get done because people and organisations are focussing on what happens next, to them?
There are examples of amalgamations in Ontario and elsewhere in Canada. Are there any lessons we can learn from those? We haven't been told.
There is material on municipal restructuring on the website of the Ministry of Municipal Affairs and Housing but it is not tailor-made to inform the current review.
The membership of the Regional Councils is drawn from directly elected Regional Councillors and lower tier Mayors who are passported on to the Region where they pick up a $55,000 "stipend". What are the pros and cons of this arrangement? Our current Mayor, John Taylor, frequently speaks at the Region in contrast to his silent predecessor, the mute passenger, Tony Van Trappist. Should all members of the Regional Council be directly elected?
Christine Elliott keeps her views to herself
If Regional Councils are to continue to exist in some form should all Regional Chairs be directly elected? In York Region we have an indirectly elected Chair, Wayne Emmerson. In Durham theirs is elected by the voters at large. (The PC Deputy Leader, Christine Elliott, who happens to be my own MPP, steadfastly refuses to tell me if she is in favour of the Durham model. She was the MPP for a Durham riding for many years before parachuting into Newmarket-Aurora.)
People who want to contribute have three ways to make their voice heard. They can fill in an on-line survey or put in a written submission (no more than 500 words please!) or speak directly to the two advisers appointed by Ford to move the policy forward. If you plump for the latter (as I have) you will, if you are selected, have 3-5 minutes to make your point.
Deadline tomorrow
I shall be going along to the York Region Seminar Room on Monday 6 May 2019 in the hope I am called. People who want to speak to the advisers must act now. The 6 day window to get your request in closes tomorrow, Tuesday 9 April 2019.
Clearly, the consultation period is way too short. Anything less than three months for a big policy decision is cutting corners. Municipalities may want to consult their residents or the myriad of organisations that have views on how municipalities deliver services. How can they possibly do this on these compressed deadlines?
Most people don't know Ford is asking for their views about a possible shake up of their local upper and lower tier municipalities. The advertising has been whispered. But the vested interests – the developers and their facilitators – will have been hard at work since the review was first mooted on 15 January 2019. They have teams of people whose full-time day job is to lobby and influence Government to deliver outcomes they want.
And of course members of the PC Party regularly get a heads up on what the Province is consulting on. Email blasts routinely urge them to participate in consultations with the web-link provided to make it easy. Then Doug asks them for a cash donation.
Doug Ford's Tin Ear
It seems to me Doug Ford's "Government for the People" doesn't listen to the people. He invites their views and then does what he intended to do all along.
On 23 January 2019 Ford asked for views on class sizes (amongst other things) and 11 weeks later told School Board Directors that the Province planned to phase out 3,475 full time teachers over the next four years.
On 4 April 2019, the Education Minister Lisa Thompson, complained:
"On a day when we reached out to begin good-faith consultations with Ontario's teachers, we instead are seeing Ontario teachers' unions condoning a student walkout at schools across the province."
Clearly, there is no point consulting people if the Government has already made up its mind. The press told us in February that "newly leaked documents show PC health changes are "a done deal". The PC Deputy Leader Christine Elliott struggled to convince us it was a genuine consultation.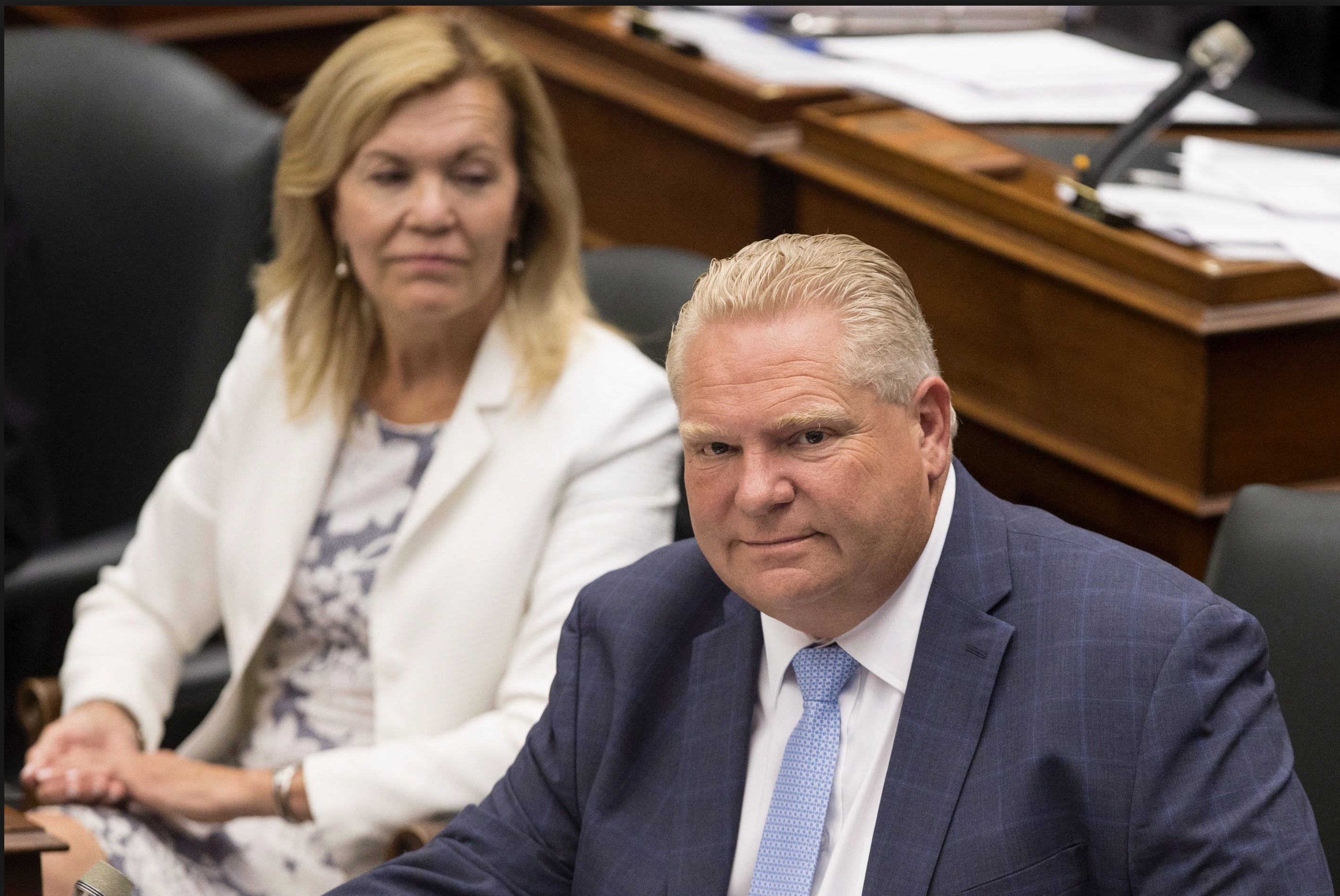 Going through the motions
The Province is currently consulting the public on a host of issues. But it's just going through the motions.
Ford is consulting on how best to moderate wage growth. As the man who froze the minimum wage I think we know where he is coming from. He is allowing a 45 day consultation on the future of conservation authorities. This is absurdly short given the typical municipal meeting cycle.
Modernising real estate laws gets a 43 day consultation.
He trumpets the fact that 2,000 people responded to his consultation on housing and 80% were from the general public. Is 2,000 out of an adult population of 11,529,862 a figure to celebrate?
When the previous Government consulted on the future of the OMB it produced a 44 page booklet to inform the public. And when the Municipal Act was up for review we had a discussion guide to help us understand the issues.
But where do I go for material on Ford's Regional Review?
Insights and experiences
If Doug Ford believes the public has insights, experiences and views that can make better policy then why make it difficult for people to participate? Why ask for Tweet-size responses?
We all want good policy making based on evidence that can withstand detailed scrutiny and challenge.
So why doesn't the Ford Government give us its early thinking in as much detail as possible and then invite us to comment?
I think we know the answer to that one.
He's making it up as he goes along.
This email address is being protected from spambots. You need JavaScript enabled to view it.