As TIFF gets under way and summer draws to a close let us not forget those who protested outside Christine Elliott's Newmarket-Aurora constituency office over many months, drawing our attention to the scale and depth of Ford's cuts to public services.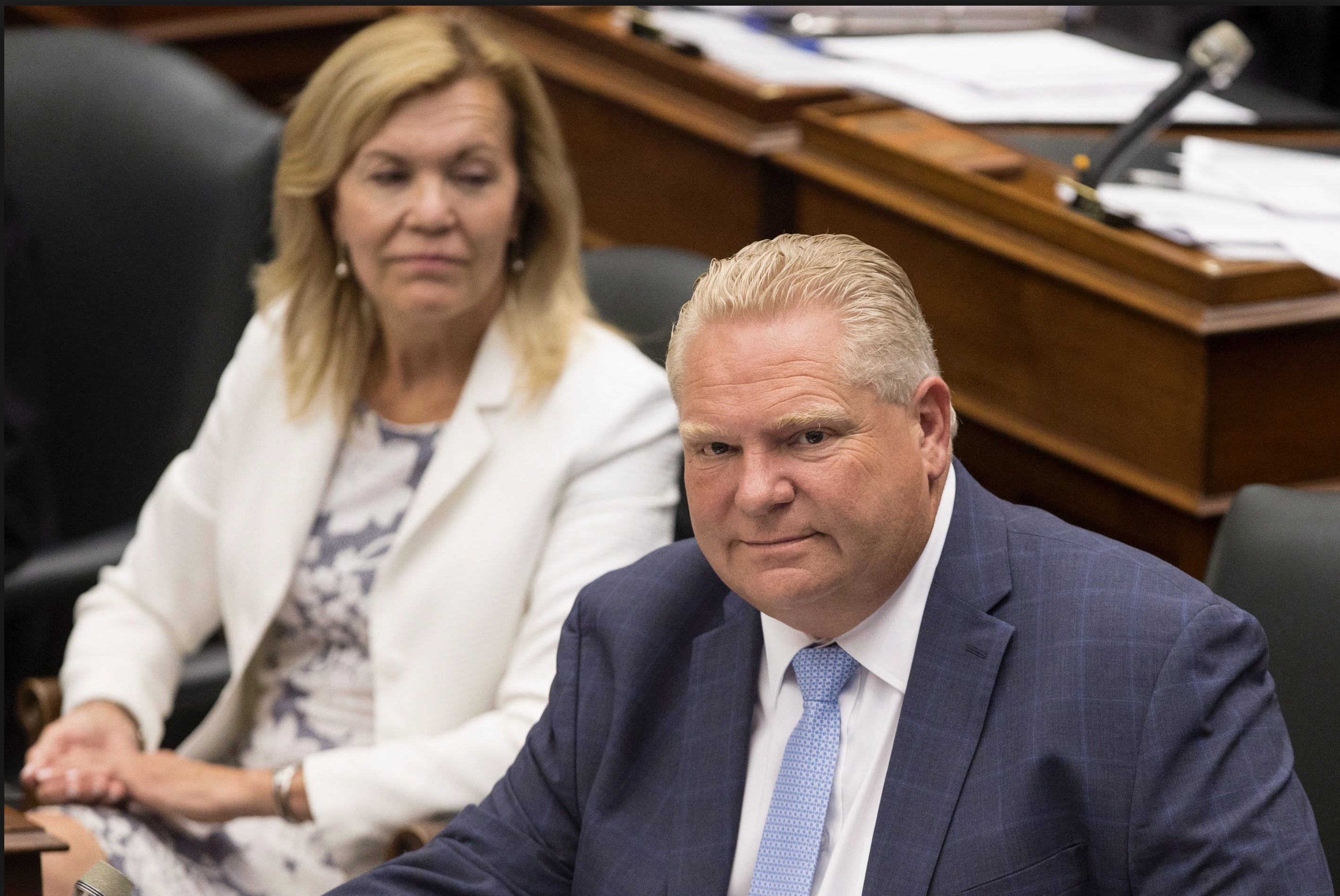 Every Friday they camped outside the MPP's constituency office, demanding to be heard.
Walter Bauer, the Green Party candidate in the upcoming Federal Election, was a regular.
The Liberal candidate, Tony Van Bynen, who now talks about the impact of Ford's cuts, never showed his face.
This video of the protest runs for just under 8 minutes.
It reminds us what it was all about - and what is at stake.
This email address is being protected from spambots. You need JavaScript enabled to view it.
Update on 6 September 2019. Ford's slogans aren't fixing health care. And teachers who lose their jobs as a result of budget cuts.