The case of former York Regional Councillor Michael Di Biase, who was charged earlier this year with breach of trust and municipal corruption, goes to a Judicial Pre-trial at 9am on Thursday 9 January 2020.
These "pre-trials" are designed to make better and more efficient use of Court time.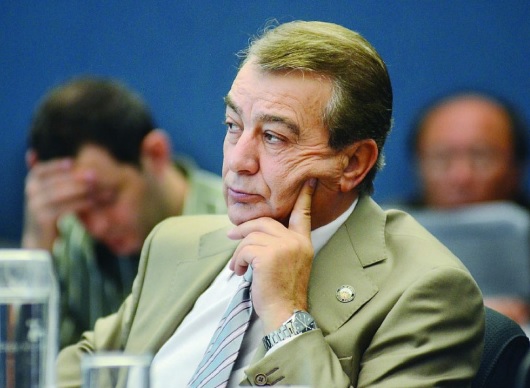 The Ontario Court of Justice in Newmarket heard today that the Crown would be presenting "lots of material" in its initial disclosure.
I don't doubt it.
In the spotlight
Di Biase, a former Mayor and Deputy Mayor of Vaughan, has been in the spotlight for years and was the focus of long running investigations by Integrity Commissioner, Suzanne Craig.
Di Biase was censured by his home council in Vaughan in 2015 and docked 90 days pay for improperly interfering in the tendering process. Despite this he continued to be paid his "stipend" by the ever-generous York Region where life continued as before.
A CBC investigation tells us the Police have been looking at the circumstances surrounding the construction of Di Biase's family cottage. The CBC says the Police
"turned up evidence he illicitly accepted an "advantage or benefit" from one of the biggest recipients of city construction contracts"
This email address is being protected from spambots. You need JavaScript enabled to view it.
Update on 6 February 2020: Di Biase convicted of breaching the Municipal Act and fined $5,000