York Regional Council will be going virtual at its next meeting on Thursday (2 April 2020) when members will amend the Procedural By-law "to permit electronic participation in meetings during a declared emergency".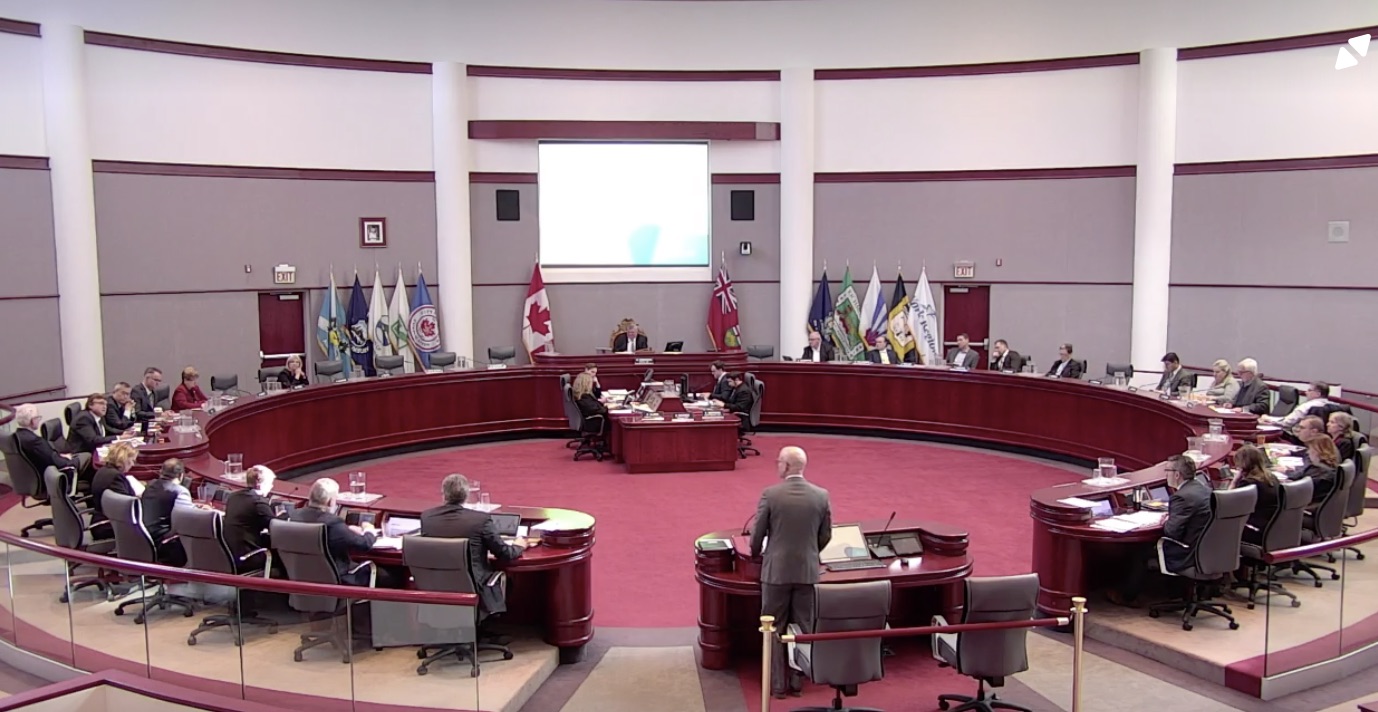 The Council will be getting an update on York Region's response to the Covid-19 pandemic from the Chief Administrative Officer, Bruce Macgregor, followed by a question and answer session with the Region's Medical Officer of Health, Dr Karim Kurgi.
That's the highlight. Everyone wants to know how the Region is coping with the rising number of Covid-19 cases in our midst.
Remuneration and Expenses
Also on the agenda is the annual Statement of Remuneration and Expenses which must by law be published by the end of March. I'm surprised. I thought the State of Emergency would have delayed this but I suppose life must go on.
The Statement is presented to members of the Council for information so the chance of it being debated is vanishingly slight to non-existent.
But is there anything worth commenting on?
Cushy Chair
I see that the Regional Chair, Wayne Emmerson, gets $241,797 in remuneration plus $45,686 in benefits plus $20,433 in expenses plus $10,000 for serving on the Lake Simcoe Region Conservation Authority plus $1,100 in expenses for his presence there.
This contrasts with his Sunshine List remuneration for the same year (2019) which is $225,789 plus $17,909 in taxable benefits.
The differences continue to mystify.
Perhaps the Council's Chief administrative Officer, Bruce Macgregor, ($320,305 in remuneration plus $13,820 in taxable benefits) could explain the huge difference in Wayne Emmerson's remuneration (a) as reported to the Regional Council and (b) as set out in the Sunshine List.
I also mention in passing that the list of 2019 payments includes the one for $67,068 to Tony Van Bynen, then the retiring Mayor of Newmarket and now the area's Liberal MP. This was the severance payment he forgot to mention to Newmarket Today when they were interviewing him about his pay-off from the Town of Newmarket.
This email address is being protected from spambots. You need JavaScript enabled to view it.
You can watch the Council live streaming here.
Update on 1 April 2020: The Information Report from the Town of Newmarket on Remuneration and Expenses for 2019 is here.