This rushed pandemic election could mean a lower turnout as voters find their usual polling station is no longer available and they have much farther to go to cast their vote.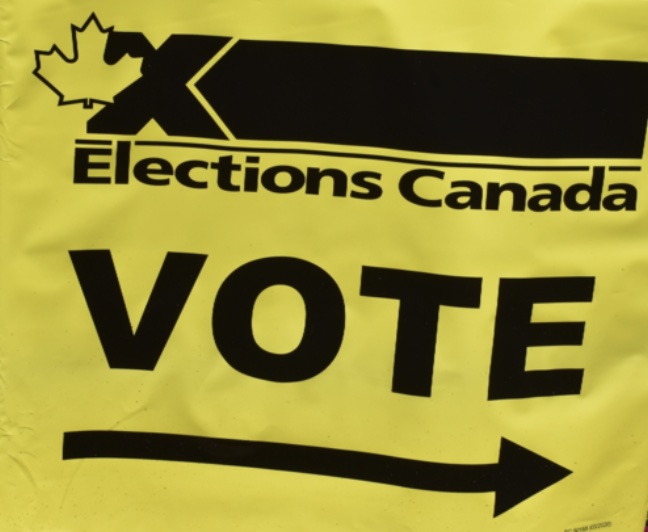 In my own case, I have to go to the Church of the Nazarene in Main Street South about two kilometres away. Usually, I vote at the Canadian Martyrs Elementary School which is next door.
I would walk across broken glass to vote but some people could be put off by the inconvenience of having to vote outside their neighbourhood where there is no direct bus link.
One third fewer polling places
Newmarket Today tells us there are about 17 fewer polling sites in Newmarket-Aurora compared with 2019 and the reduction is a direct result of Covid and the safety protocols that must now be put in place. There are 33 polling sites this year compared to 50 in 2019, a 34% decrease.
But some GTA ridings have been hit much harder than us.
Global News reports that 11 GTA ridings have seen more than half their polling stations disappear with the hardest hit riding, Toronto Centre, going down from 91 to 15.
Madness
Our next door neighbour, Aurora-Oak Ridges-Richmond Hill, is going down from 44 to 17.
To me, this is just another example of the madness of calling an election in the middle of a pandemic. Turnout could easily be a casualty.
Turnout here in 2019 was a fraction over the national average, 67%.
Advance Voting
In 2015, 10,675 people voted in advance in Newmarket-Aurora. This increased to 15,352 in 2019.
This year the number of people voting in advance appears to be holding up well. But advance voters are often more highly motivated and committed than your average voter.
This email address is being protected from spambots. You need JavaScript enabled to view it.
The advance vote in Newmarket-Aurora: