I laughed out loud when I read that the Glenway developer, Marianneville, had donated 16 acres to the Town and this was estimated to be worth $14M.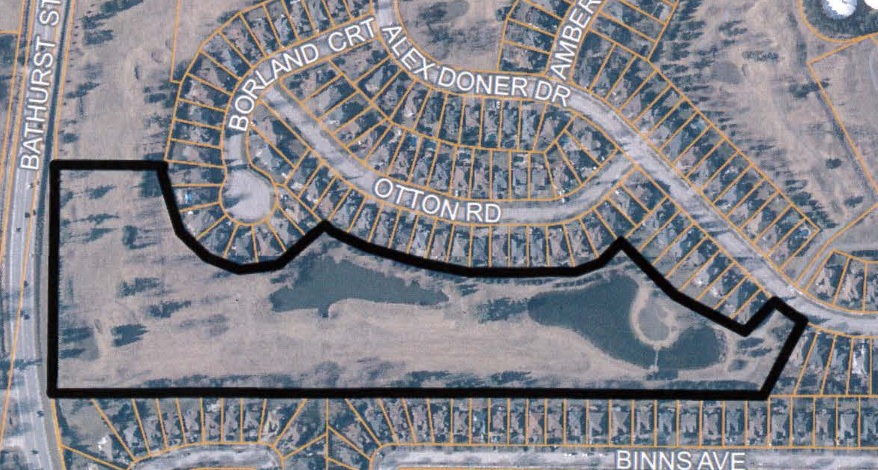 Talk about inflation in land prices!
Marianneville bought the lands that are now being developed for housing in Glenway together with the lands that have been gifted to the Town – for $9,900,000 on 21 January 2010 from the owners of the old Glenway Golf Course.
Not in the Golf business
The owners first offered to sell to the Town in 2008 but the then Chief Administrative Officer, Bob Shelton, advised councillors not to buy as the Council was not in the business of running a golf course.
True. But the Council is in the business of safeguarding and extending public open space – if, of course, the terms are right.
Back in 2008, the then Mayor, Tony Van Bynen, now MP for Newmarket-Aurora, agreed with Shelton and the offer was not taken up.
"Fantastic deal"
Former Newmarket councillor Dave Kerwin – at that time the longest serving councillor in Canada – said the buy was a "fantastic deal". This was an uncharacteristic understatement by Kerwin, known for his florid hyperbole.
Marianneville went to the OMB and got the golf course land re-designated for housing. It has made hundreds of millions in pure profit.
Glenway Golf Course dropped into their lap like a big, ripe, juicy plum.
And now they have gifted to the Town the stormwater ponds and land they otherwise can't use.
Good for them!
This email address is being protected from spambots. You need JavaScript enabled to view it.
A Newmarket Media Release on 9 June 2017 told us: "Approximately 16 acres are included in the donation, bringing the total of public land ownership for parks, trails, open space and environmental protection to 27 per cent of Marianneville's land holdings." However, we know that Marianneville owns 140 acres.