Next Wednesday, 26 January 2022, the Town's Committee of Adjustment is expected to approve plans to transform the empty Clock Tower building on Main Street into a boutique hotel with 55 guest rooms, a restaurant and a rooftop event space.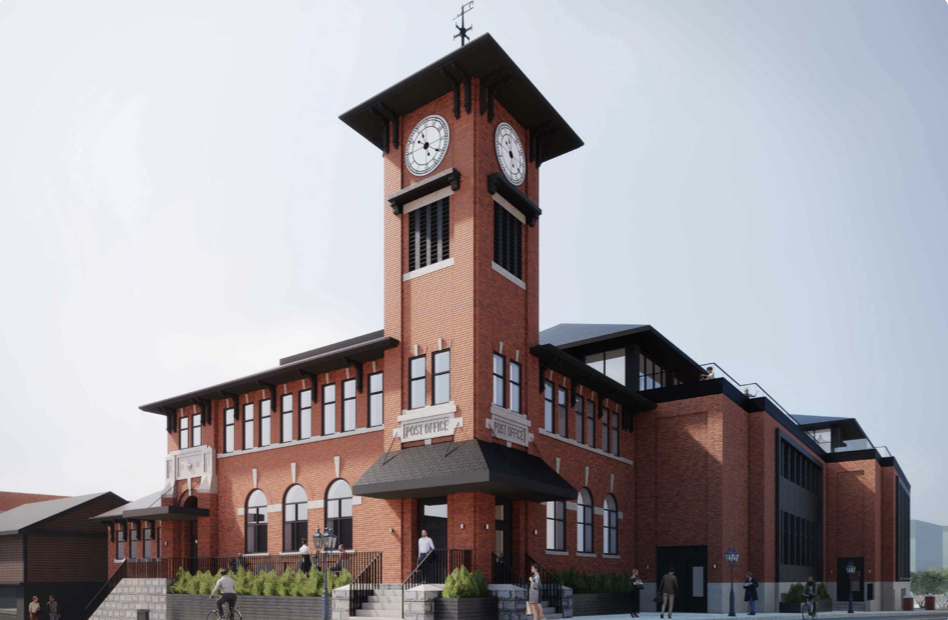 The Town is backing the plan.
It will mark the end of a decade long debate on the future of one of Newmarket's most iconic buildings.
The Committee of Adjustment considers planned changes to a property which are
"not in conformity with the zoning by-law, but follows its general intent"
and can approve so-called minor variances.
Support
The plans have been widely welcomed. Trinity United Church, directly opposite on Park Avenue, and the Newmarket Co-operative Nursery School both support the development.
The building height is increased but the rooftop structure is stepped back, lessening the visual impact. And all the parking will be at grade.
It has been eleven years almost to the day when the previous owner, Bob Forrest, had a discussion with the then Ward 5 councillor, Joe Sponga, about his plans for the building that he had just purchased. A boutique hotel was mentioned as a possibility but then it all went pear-shaped as Forrest, greedy for profit, pursued a development that would have wrecked the Town's historic Main Street. (Click "Read More" below)
The old Clock Tower building has been crying out for a new use for far too long and this imaginative proposal deserves a round of applause.
This email address is being protected from spambots. You need JavaScript enabled to view it.
Comments from the Town's Engineering Department are here. Planning considerations are here. The Planning Rationale is here. The Architectural Drawings are here. The Parking justification letter is here. The Heritage Impact Brief is here
And other material is here.
Update on 28 January 2022: The Committee of Adjustment approved the application subject to further consideration being given to parking issues at Site Plan stage.
How things could have been. One of Bob Forrest's early poposals: