All over the Province PC candidates have been boycotting election debates.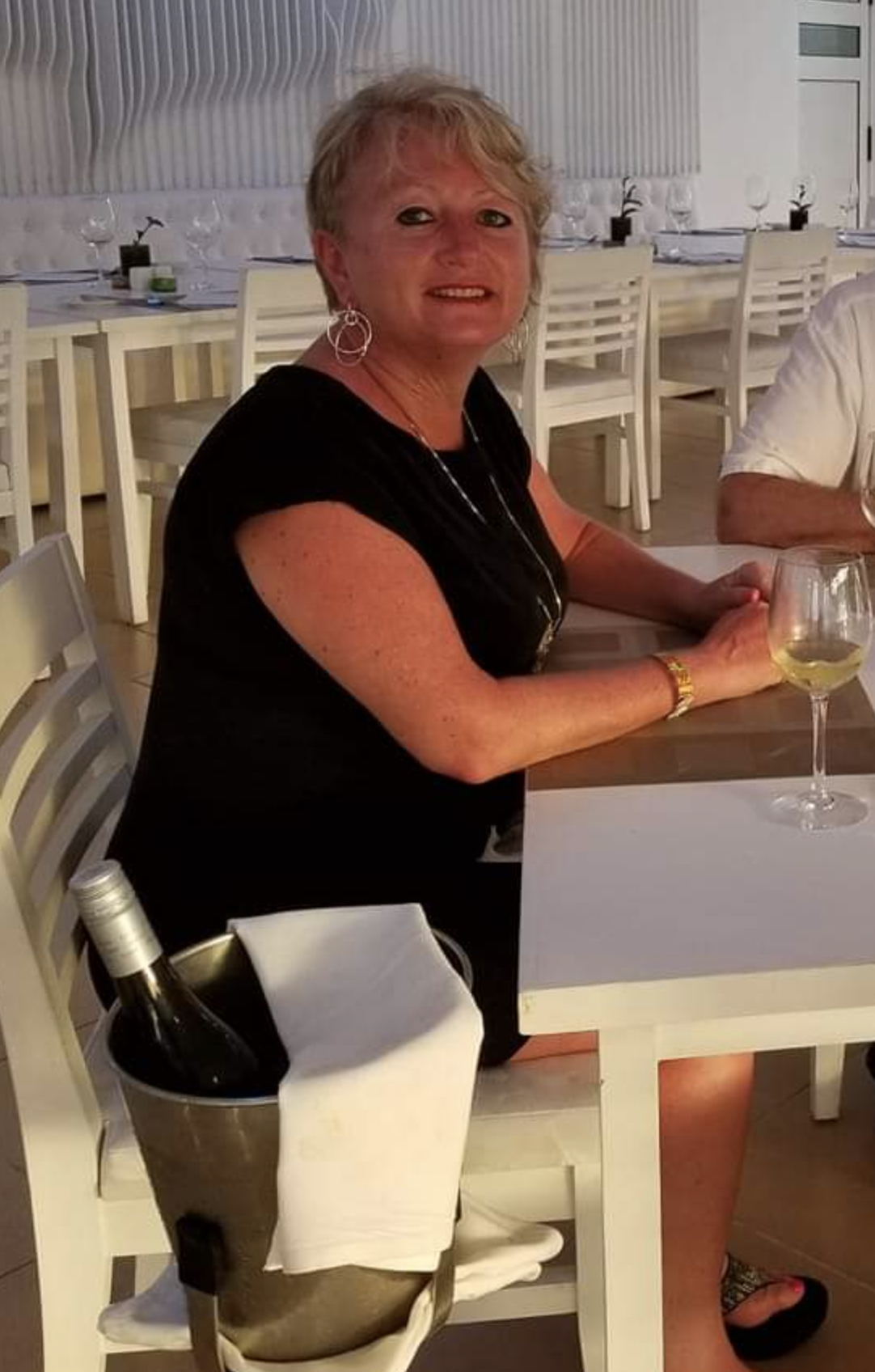 Personally, I think this is an absolute disgrace and candidates like office manager Dawn Gallagher Murphy should be spit-roasted by the local media.
The humiliation could start tonight at the Newmarket Chamber of Commerce debate when an empty chair should be placed on the stage, perhaps with a carboard cut-out of Dawn Gallagher Murphy placed on top. I think the photo from her Facebook page (right) would fit the bill nicely.
Instead of debating the issues with the other candidates, she posts toe-curling juvenile Tweets telling us she was up at the crack of dawn this morning to have "great conversations with commuters" and getting "to engage with them one-on-one".
Why does she insult our intelligence in this way?
Why can't she have great conversations with the other candidates in Newmarket-Aurora?
And what about these one-on-ones with commuters? What did she talk about? The deficit?
Empty Chair
I recall Lois Brown was a no-show at the candidates' debate at the Old Town Hall back in the 2019 Federal Election. Fat lot of good it did her when she subsequently lost to the bland, low-energy Tony Van Bynen.
Impishly, the organisers had left an empty chair for Lois and, an hour into the event, the NDP candidate, Yvonne Kelly, gets a laugh when she points to the chair and asks the moderator:
"Is it OK if I put my purse here."
"I guess Lois isn't coming."
Tonight's election debate, jointly organised by the Newmarket Chamber of Commerce with Newmarket Today and the Era, takes place from 6:30 to 9 p.m. May 19 at the New Roads Performing Arts Centre (former Newmarket theatre), 505 Pickering Cres. (at Newmarket High School, near Mulock and College Manor drives).
This email address is being protected from spambots. You need JavaScript enabled to view it.
Update on 20 May 2022 from Newmarket Today: candidates are cordial
Update on 21 May 2022: The Editorial of the Toronto Star: Ontario's Progressive Conservatives are ducking local debates. It's a disservice to democracy.