Boris Johnson is an inveterate liar.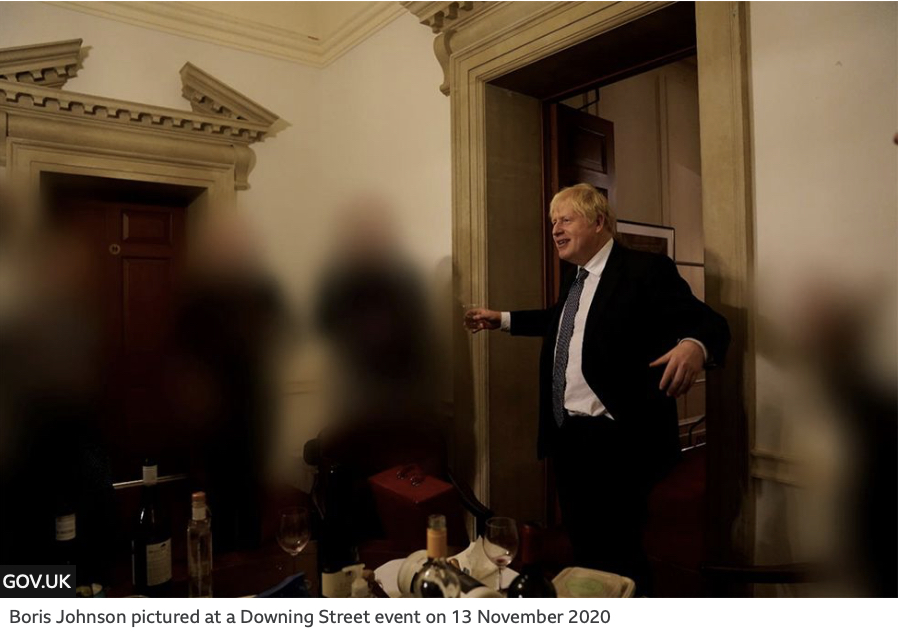 The people who know him best will testify to that. Fellow journalists from opposite ends of the political spectrum like the former Telegraph editor Max Hastings and the Observer's Andrew Rawnsley who says Johnson has vomited over standards in public life.
Hanging Offence
In our Westminster system it is a hanging offence deliberately to mislead Parliament. The Ministerial Code – ironically policed by Boris Johnson - requires Ministers to resign if they do so.
Lying through his teeth
Politicians have been known to mislead and dissemble. They can be economical with the truth. But a deliberate bare faced lie to Parliament trumps all other offences. Our system could not survive if lying became routine or normalised.
William Hague, who led the Conservative Party for over four years but never became Prime Minister, gives Boris Johnson zero chance of surviving. In an article in the Times of London yesterday he says of the 41% of the Conservative Parliamentary Party who voted against the Prime Minister:
"The nature of their revolt has an important bearing on what happens next. They are not a faction that has been seen off, or an alternative policy direction that has been defeated. They represent instead a widespread feeling, a collapse of faith, that almost certainly cannot be repaired or reversed. For Johnson, continuing to lead the party after such a revolt will prove to be unsustainable."
Rules flouted
For his part, Johnson denies that he broke any rules yet the evidence is incontrovertible.
A detailed report by the senior civil servant, Sue Gray, makes it clear the Covid rules in place at the time were flouted in 10 Downing Street. The BBC reports:
"Ms Gray gives details of 16 events between May 2020 and April 2021 that fell within her remit. Twelve of these were also investigated by police.
She says that "what took place at many of these gatherings and the way in which they developed was not in line with Covid guidance at the time".
Eighty three people who attended these events received fines as a result of the police investigation, including the prime minister and the chancellor of the exchequer."
Committee on Privileges
The House of Commons Privileges Committee is now examining whether the Prime Minister misled the Commons. The Committee will look at statements like these:
At Prime Minister's Questions on 1 December 2021 Boris Johnson said:
"all guidance was followed in No 10"
On 8 December 2021:
"I have been repeatedly assured since these allegations emerged that there was no party and that no Covid rules were broken."
and
"the guidance was followed at all times."
When the Committee reports Boris Johnson will be toast.
He can't stop lying. He can't help himself.
It's in his DNA.
This email address is being protected from spambots. You need JavaScript enabled to view it.
Update on 11 June 2022: see also Andrew Coyne in the Globe and Mail: "If Marco Mendocino misled Parliament he has to go."
Update on 12 June 2022: From the UK Observer's Andrew Rawnsley: Cabinet too spineless to act against Johnson
Update on 16 June 2022: From the UK Guardian: Ethics Adviser Quits
Update on 26 June 2022 from the UK's Observer: Andrew Rawnsley's take on the two by-election defeats suffered by Boris Johnson's Conservatives.
Update on 6 July 2022: Conservatives in meltdown. And what happens if Johnson resigns or is forced out. Also the Prime Minister at Parliament's Liaison Committee on 6 July 2022.