Personally, I think it is now impossible for Michael Rice, Mayor Steve Pellegrini and the senior management at Southlake to stay silent on what happened at the in-person meeting on 1 November 2022 where Rice – or an agent representing him – gave a commitment to donate a tranche of (the soon to be ex) Greenbelt lands (south of Miller's Side Road, east of Dufferin and west of Bathurst) to Southlake Regional Health Centre for a nominal fee.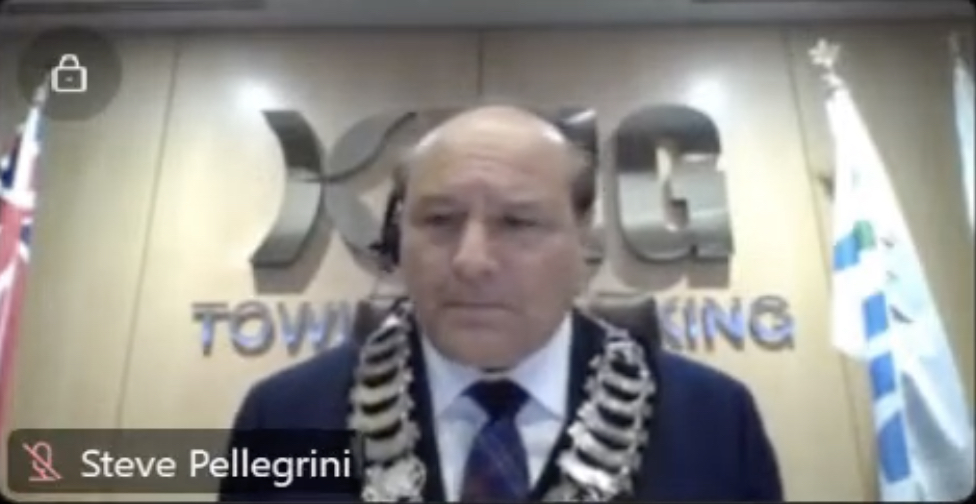 The meeting was three days before the Government made public its plans to allow development in specific, identifiable parcels of Greenbelt land.
The background is here.
On 23 January 2023 I lodged Freedom of Information requests with Southlake asking for sight of all records they have relating to the in-person meeting on 1 November 2022. I have also asked Southlake when they first learned the land needed for their new acute care hospital was to be offered to them for a nominal fee.
The in-person meeting on 1 November 2022
Yesterday, 24 January 2022, I emailed King Mayor Pellegrini, copied to the Township Clerk, Denny Timm, asking if he would tell me who called the in-person meeting on 1 November 2022 and for what purpose. I also asked Mayor Pellegrini if he asked the landowner for evidence that the Greenbelt lands were developable.
I fully expect to hear from the Mayor. But if not he is surely inviting someone to take a deputation to the Township's Committee of the Whole where he or she will have 10 minutes to explain the significance of the 1 November 2022 meeting.
It is only a matter of time before we get the details.
This email address is being protected from spambots. You need JavaScript enabled to view it.
Update on 25 January 2023: From Newmarket Today: People smell something fishy: Greenbelt investigation applauded
Update on 27 January 2023: The Globe and Mail reports: Federal Environment Minister might intervene in Greenbelt development Plan:
"The Globe and Mail and other news outlets have reported that some of the land taken from the Greenbelt changed hands as recently as September 2022. Boith Mr Ford and Mr Clark have said they did not tip developers off before the decision was made public in November. The Ontario Provincial Police have said they are considering launching an investigation."
Below: the Greenbelt land south of Miller's Side Road