The Toronto Star reports this afternoon that Doug Ford has warned the Federal Government to back-off and not intervene to stop development in the Greenbelt.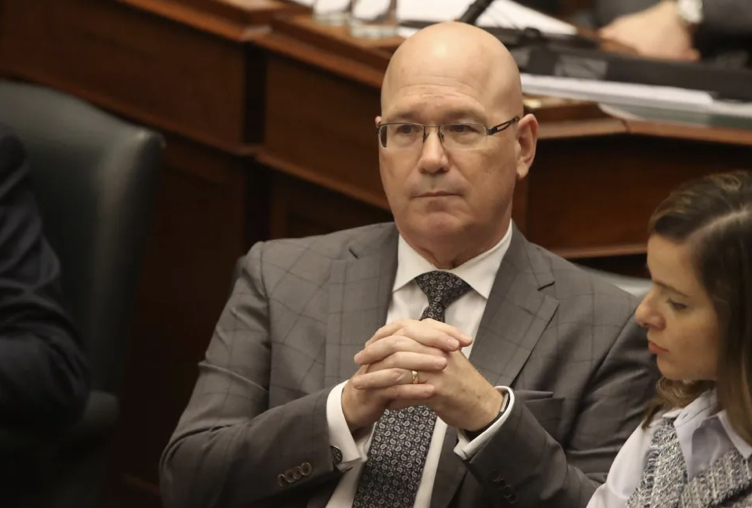 This is Ford being Ford. He huffs and puffs but the two key investigations which could make a difference are already under way. I think we should just let the Integrity Commissioner and Auditor General inquiries take their course.
Here in Newmarket, I am intrigued by what's happening next door in King where a huge tract of Greenbelt was sold by Schickedanz Bros in September 2022 to Michael Rice for $80M. Once the Greenbelt status is removed, the 687 acres will be worth many times that. My initial concern was that the seller had been duped.
Ontario Home Builders Association
The more I look into the issue the less tenable that is. The Principal of Schickedanz Bros is Bob Schickedanz who was President of the Ontario Home Builders Association at the time of the sale.
On 17 September 2019 a media release from the Association tells us that Bob graduated from the University of Toronto and
"At 24 rejoined the family business in the role of property acquisitions, development planning and approvals, where he enjoyed great success. By 2000, with 35 years of experience under his belt, Bob joined his brother Rick, the founder and president of Far Sight homes. In keeping with family traditions, Rick and Bob brought in Rick's sons… to help run the company and to keep the family business growing."
The Schickedanz family has a long track record in real estate and development going back generations so the idea of them being duped as innocent country cousins can now, I think, be safely discounted.
Chief of Staff to Steve Clark
At the time of the Schickedanz sale (then as now) the Chief Executive of the Ontario Home Builders Association was Luca Bucci who had previously served as Chief of Staff to Steve Clark, the Minister of Municipal Affairs and Housing from January 2021 until April 2022. (Photo right: Steve Clark)
I am still waiting to hear from King Mayor, Steve Pellegrini, who told his Council on 7 November 2022 that the new landowner, Michael Rice, was prepared to make land available to Southlake Regional Health Centre for a "nominal fee". This commitment was given to Pellegrini on 1 November 2022, three days before the Government announced that it was opening up parts of the Greenbelt to development.
You can read the Marit Stiles complaint to the Integrity Commissioner here.
This email address is being protected from spambots. You need JavaScript enabled to view it.
Update on 31 January 2023: From the Toronto Star: Durham and development in the Greenbelt