The Mayor of King Township, Steve Pellegrini, spoke to the Globe and Mail on 1 February 2023 about the key meeting on 1 November 2022 when developer and landowner, Michael Rice, offered Greenbelt land to Southlake hospital for a nominal fee. (photo Michael Rice right bottom)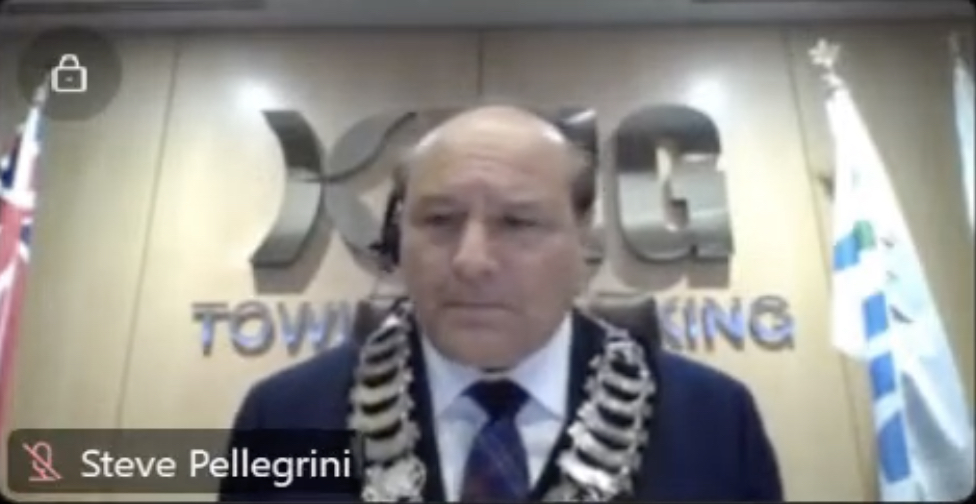 Mayor Pellegrini told the Globe and Mail:
I asked Mike Rice, this is the whole thing, I asked him, would you donate land if we could get a hospital? And he said yes… That's the only time I talked to him." (My underlining)
Untrue
That statement about Pellegrini talking only once to Michael Rice is untrue. But I am intrigued. Why would Mayor Pellegrini dissemble?
I knew the Mayor had a leisurely lunch with Michael Rice and John McGovern (Senior Vice President Policy and Planning at the Rice Group) at the Terra Restaurant in Thornhill on 10 August 2022. And they met again for a "pre-meeting on hospital expansion" at the King Municipal Centre on 17 October 2022.
Pellegrini couldn't possibly have forgotten about these meetings.
Indignant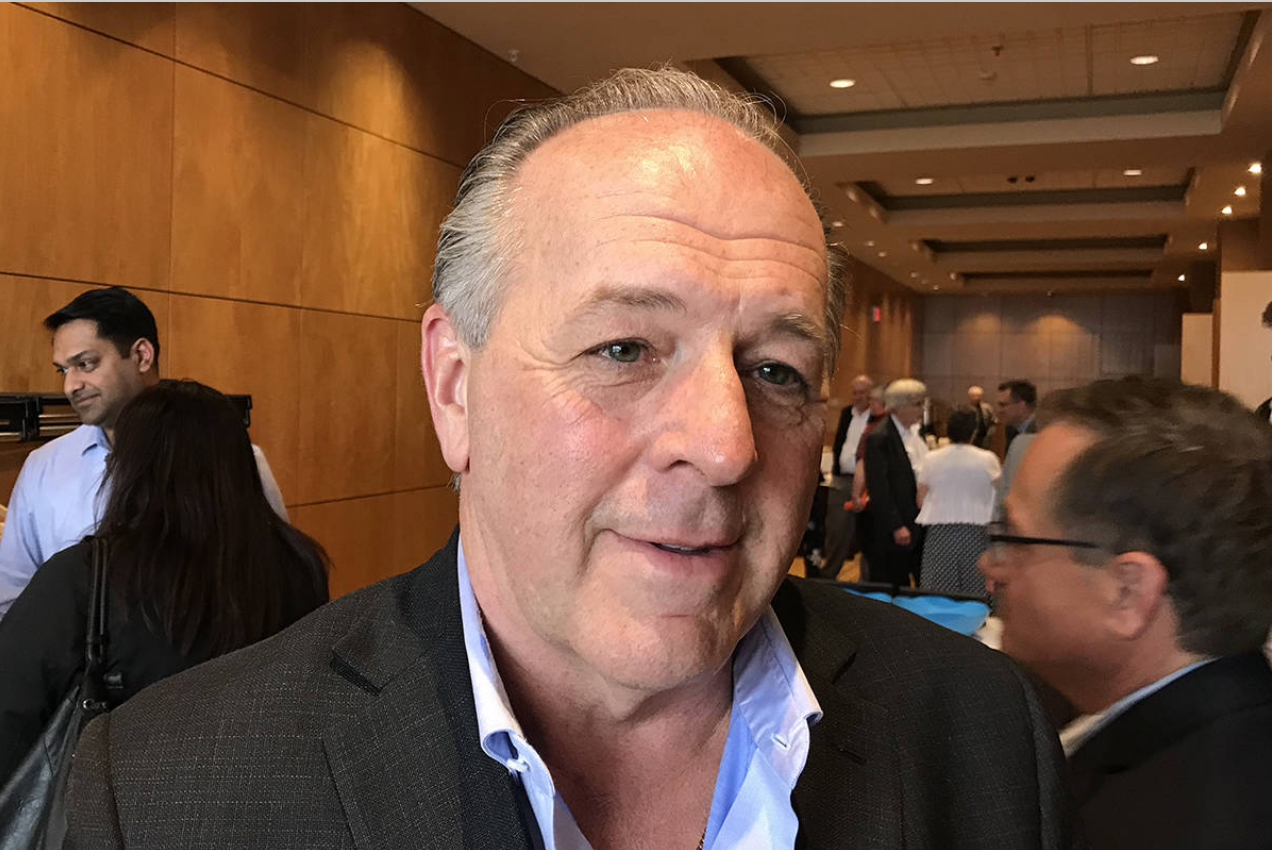 Yet the day after the piece appeared in the Globe and Mail an indignant Mayor Pellegrini issued a statement castigating the new NDP Leader Marit Stiles for allegedly peddling false information and not reaching out to King to check the facts.
So, earlier today, I asked him if he had been misquoted. He dodges the question and simply tells me:
"I ask Mr. Rice at our lunch if he would be interested in donating land for the proposed 2nd Southlake. The follow-up meeting was to deal with this matter."
Multiple meetings
So the meeting on 1 November 2022 was not the only time Pellegrini talked to Rice. In fact, contact between King Township and the Rice Group can be traced back to a meeting at the Lake Simcoe Region Conservation Authority annual dinner on 22 June 2022 where King's Chief Administrative Officer, Daniel Kostopolous, talked to Michael Rice about the Greenbelt lands south of Miller's Side Road which were, even then, under contract to Rice. The sale didn't go through until 15 September 2022.
The pieces in this complex jigsaw are slowly being put in place.
But it helps if the key players tell the truth.
This email address is being protected from spambots. You need JavaScript enabled to view it.
I have filed a Freedom of Information request for sight of records held by the Township – and specifically by the Mayor's Office – of that pre-meeting on hospital expansion on 17 October 2022.