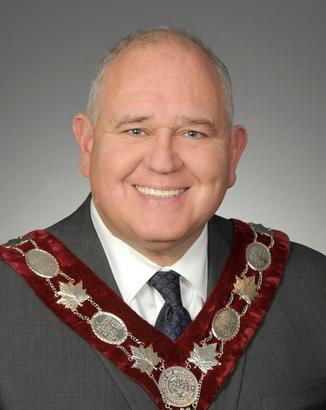 This morning, Wayne Emmerson bowed to the inevitable and withdrew from the race to become the first directly elected Chair of York Region.
He was indirectly elected by members of the Regional Council in 2014.
This leaves former MPP, Mario Racco, and former Liberal Cabinet Minister, Steven Del Duca, facing off against each other.
The highest paid Mayor in Ontario, Frank Scarpitti - who had been touted as a possible runner - stays on as Mayor of Markham.
Given the astronomical costs of campaigning for Regional Chair, Scarpitti probably figured a bird in the hand in Markham was worth two in the Regional bush.
Scarpitti has been known to tease before.
He also believes streaming of York Regional Council meetings is unnecessary and that audio is good enough.
As I tap this out - and with less than 24 hours to go before the deadline - Vaughan's Mayor, Maurizio Bevilacqua, has yet to lodge his nomination papers.
But he, too, is expected to stay in his safe berth at Vaughan.
This email address is being protected from spambots. You need JavaScript enabled to view it.
update at 4.45pm Maurizio Bevilacqua has filed his nomination papers for Mayor of Vaughan
update at 10.40pm the Toronto Star reports tonight that Ford will announce plans tomorrow (Friday) that the direct elections for Regional Chair in Peel and York are to be scrapped. Legal challenges are anticipated.
update Friday 27 July at 12.05pm: Two unknowns, Rajasri Sriskandarajah and Judith Tenenbaum have joined the race for the post which is to be abolished.
update Friday 27 July at 3.15pm: A fifth candidate, Chevaunne Stewart, has filed her papers.