PC MPP Paul Calandra says those "elected" to York Regional Council were opposed to the direct election of the Regional Chair.
In the resumed second reading debate on Bill 5 on 7 August 2018 he told MPPs: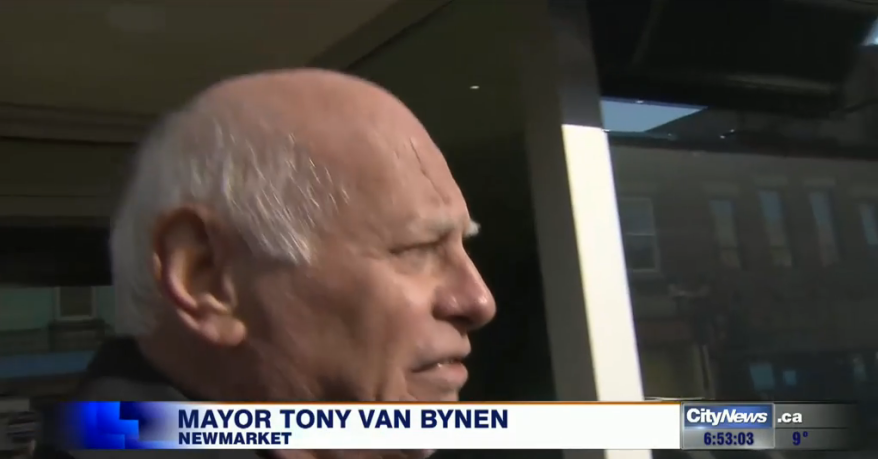 "Part of what we had decided to do with Bill 5 was to put an end to regional council chair elections that were supposed to be scheduled for this year. Now, at the outset, obviously a lot of people have suggested on both sides of the House that direct election of a regional chair would be a good thing. But in this particular instance, the people of York region, in particular those who were elected to the regional council, were very, very clear on the fact that they were not in support of the changes to the council that had been proposed by the previous government. It, of course, was a bill that I think was put in as part of an economic statement by the previous government. All of the mayors who serve on regional council voted against that. In fact, I think only four members of the entire regional council had voted in favour of direct election of the chair."
In fact, in backing the status quo many Mayors voted against the express wishes of their own municipalities.
Newmarket Mayor, Tony Van Trappist, shamefully voted in favour of appointing the Regional Chair when his own council voted 7-1 in favour of direct election.
The municipalities of East Gwillimbury, Markham and Aurora also voted for direct election with their Mayors voting against at York Regional Council.
Whitchurch Stouffville voted in favour of direct election with the Mayor voting at the Regional Council in line with that mandate.
The Mayor of Georgina voted against direct election but her council had not taken a view.
I don't immediately recall how the municipalities of King, Vaughan and Richmond Hill voted but their Mayors all voted against direct election when the matter came up at York Regional Council.
And, to correct Paul Calandra's statement, five members of York Regional Council voted in favour of direct election – not four.
This email address is being protected from spambots. You need JavaScript enabled to view it.
See also: Paul Calandra appointed to the new Ministry of Truth.