Robert Bowers, the deranged gunman who shot and killed 11 people in a Pittsburgh synagogue yesterday, was armed with an assault rifle and at least three handguns.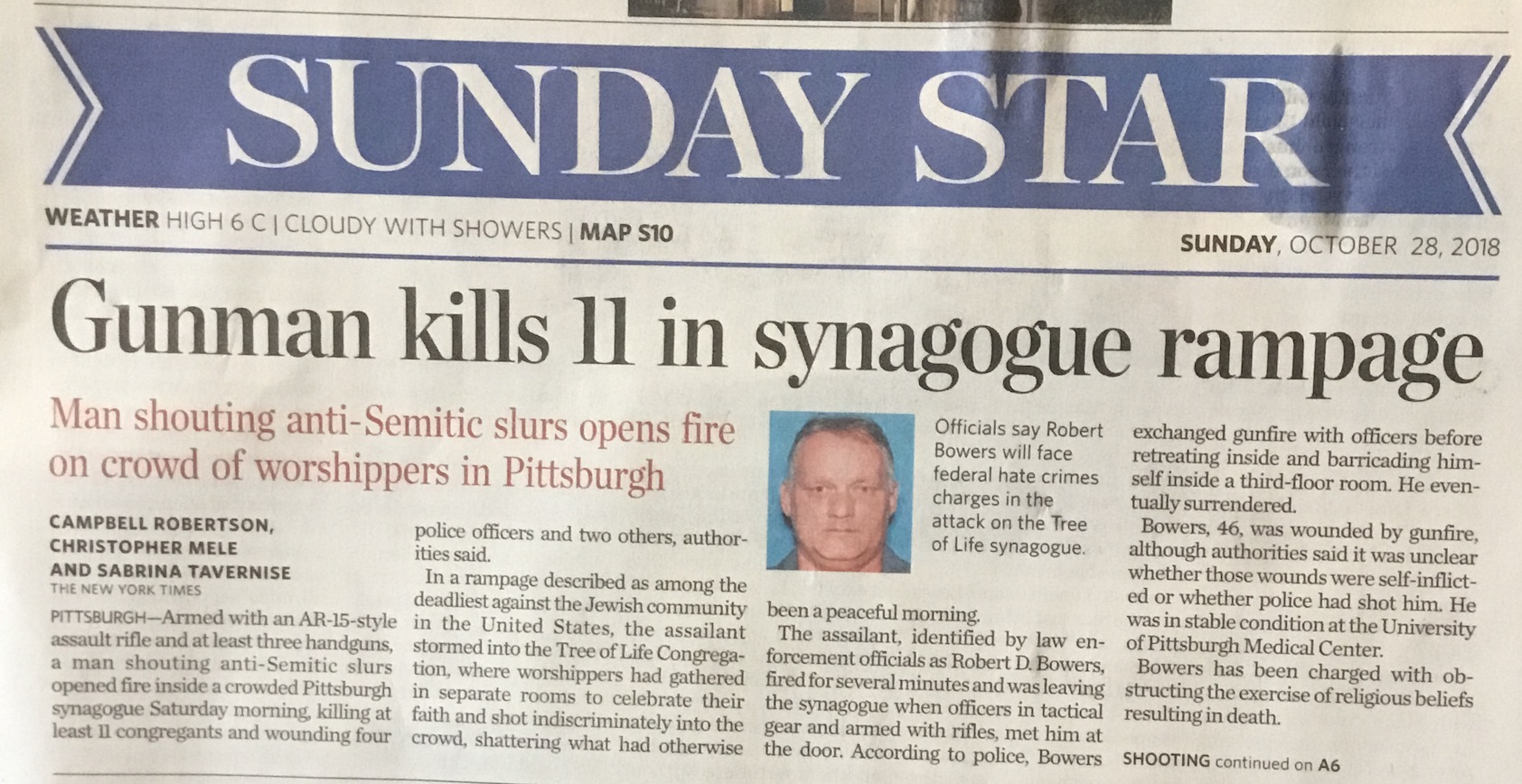 There will be calls for Americans to offer their "thoughts and prayers" to the victims' families and to the wider Jewish community but nothing will change.
Sandy Hook proved that conclusively.
If children can be slaughtered, while leaving the rules on gun ownership untouched, then nothing will persuade Americans to end their love affair with guns.
The United States is a completely dysfunctional polity. Its President, the ludicrous Donald Trump, yesterday suggested the way forward was to have armed guards in places of worship.
Its institutions are incapable of making the changes that are needed to protect Americans from the mad, bad, angry or delusional people who want to kill and maim them with firearms.
The right to bear arms
In Canada there is no "right to bear arms". Holding a gun licence for a handgun is a privilege which Parliament should now revoke.
What happened in Pittsburgh could easily happen here. Across the GTA, police presence is to be increased around synagogues and places of worship.
Over twenty years ago, on 13 March 1996, there was a shocking massacre of the innocents in Dunblane, Scotland when Thomas Hamilton entered an elementary school and killed the teacher and 16 of her pupils and wounded another 10 children and three teachers. In the official report into the tragedy Lord Cullen told us: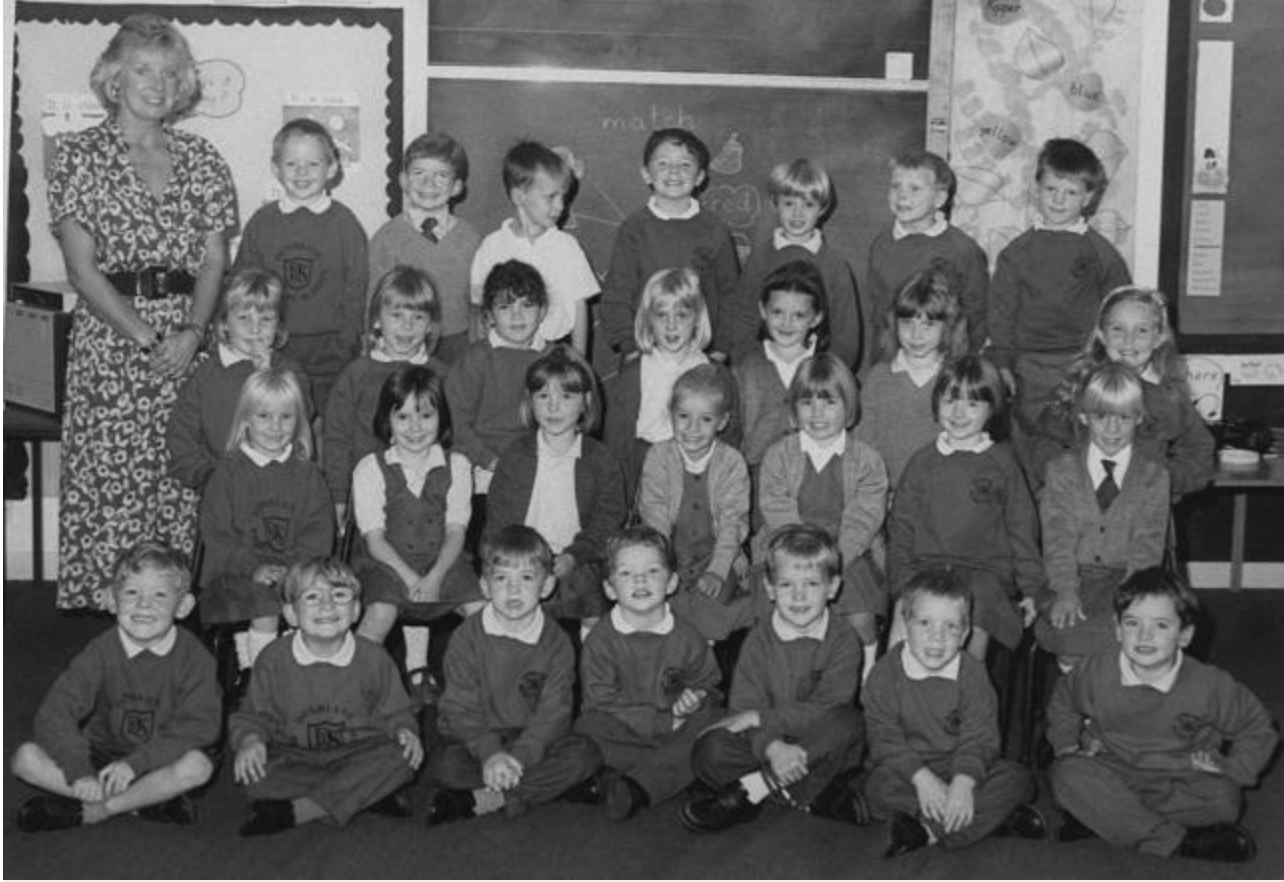 "Hamilton entered the school with 4 handguns and 743 rounds of ammunition, Thomas Hamilton fired 105 rounds with a 9 mm Browning self-loading pistol over a space of about 3-4 minutes before committing suicide with one shot from a .357 Smith & Wesson revolver.
In the light of expert evidence from a psychologist and psychiatrist I conclude that Thomas Hamilton was not mentally ill but had a paranoid personality with a desire to control others in which his firearms were the focus of his fantasies."
There was a huge outpouring of grief nationwide with hundreds of thousands of people adding their names to the "Snowdrop Petition" calling for a total ban on handguns.
The then Conservative Government legislated to ban handguns but exempted shooting clubs. In 1997, the incoming Labour Government legislated to ban all handguns in private ownership. At the time, I was an MP at Westminster and voted for a complete ban. I have never regretted that decision.
Five years in prison for possession of a handgun
In the UK – which has some of the most restrictive gun laws on the planet – the unlawful possession of a handgun means five years in prison.
The same thing should happen here. There should be a complete ban on handguns with gun owners compensated at fair value when they hand over their firearms at police stations, as happened in the UK.
So, are we going to get a handgun ban?
The omens don't look good.
Kyle Peterson sitting on the fence
On 11 October 2018 I met Newmarket-Aurora's Liberal MP, Kyle Peterson. He told me he was leaning towards a ban on handguns but was waiting for the report on Bill Blair's consultation before finally deciding which way to jump.
I talked about gun violence in Jane and Finch and across Toronto and wondered if he would take a position if shoppers were slaughtered in, say, Upper Canada Mall. No. He says he still wants to see Bill Blair's report first.
On the same day I wrote to the Minister:
I had a useful meeting this morning with my own MP, Kyle Peterson, (Newmarket Aurora) about your examination of a possible ban on handguns and assault weapons.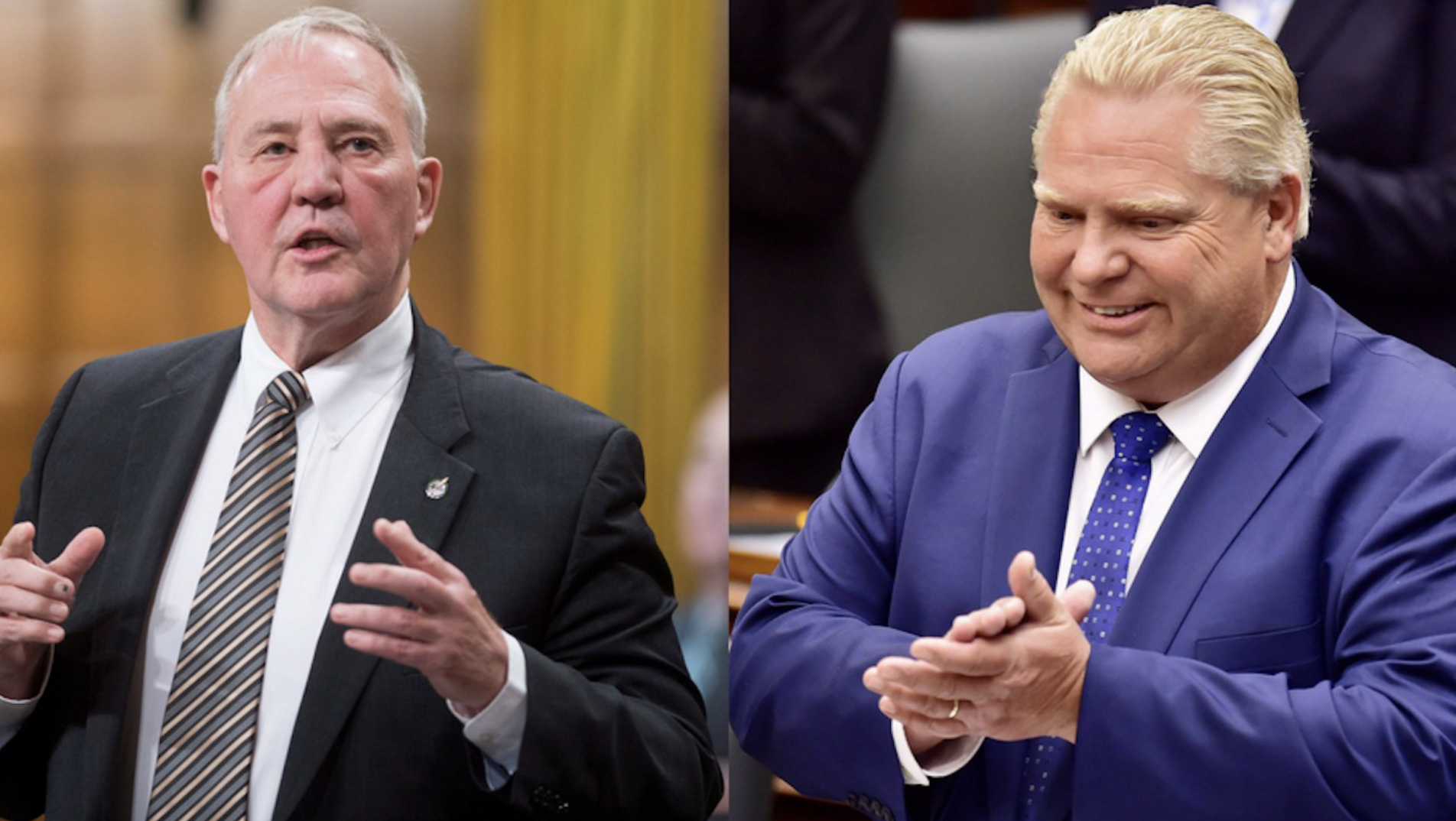 I am very much in favour of a complete ban on handguns. Indeed, while I was a Member of Parliament in the UK I voted for such a ban following the Dunblane massacre in 1996 when 16 primary school children and their teacher were killed by Thomas Hamilton. I have never regretted that vote for one moment.
Would it be possible for you to send me the details of the public consultation you are having? Are there any documents people should read beforehand to inform themselves of the issue? What form does the consultation take? What is the timetable? When do you anticipate reporting? Are there Town Halls where you will engage the public? If so, where will these be held and when? Will you be actively seeking out the views of organisations or particular individuals or are people expected to come to you, so to speak? Is there a dedicated website or webpage you can point me to?

Thank you so much. I look forward to hearing from you soon. I am copying this to Mr Peterson.
I am still waiting to hear from the Minister, Bill Blair.
What happened to the consultations?
The Globe and Mail reported on Friday 26 October that Blair
"wants the consultations to wrap up by the end of the year".
How is this even remotely possible if we do not know who, where and how he is consulting people? Kyle Peterson was unable to enlighten me about the mechanics of the consultation. He is as much in the dark as the rest of us.
In his mandate letter, the Prime Minister made it clear to Blair what was wanted:
"You should lead an examination of a full ban on handguns and assault weapons in Canada, while not impeding the lawful use of firearms by Canadians."
My fear is this "consultation" will not amount to a hill of beans. The danger is nothing will happen before the Federal Election when memories of Danforth and the other instances of senseless slaughter will, perhaps, have faded.
In the wake of the Danforth shooting the Mayor of Toronto, John Tory, says he would like to see a ban on handgun sales in Toronto.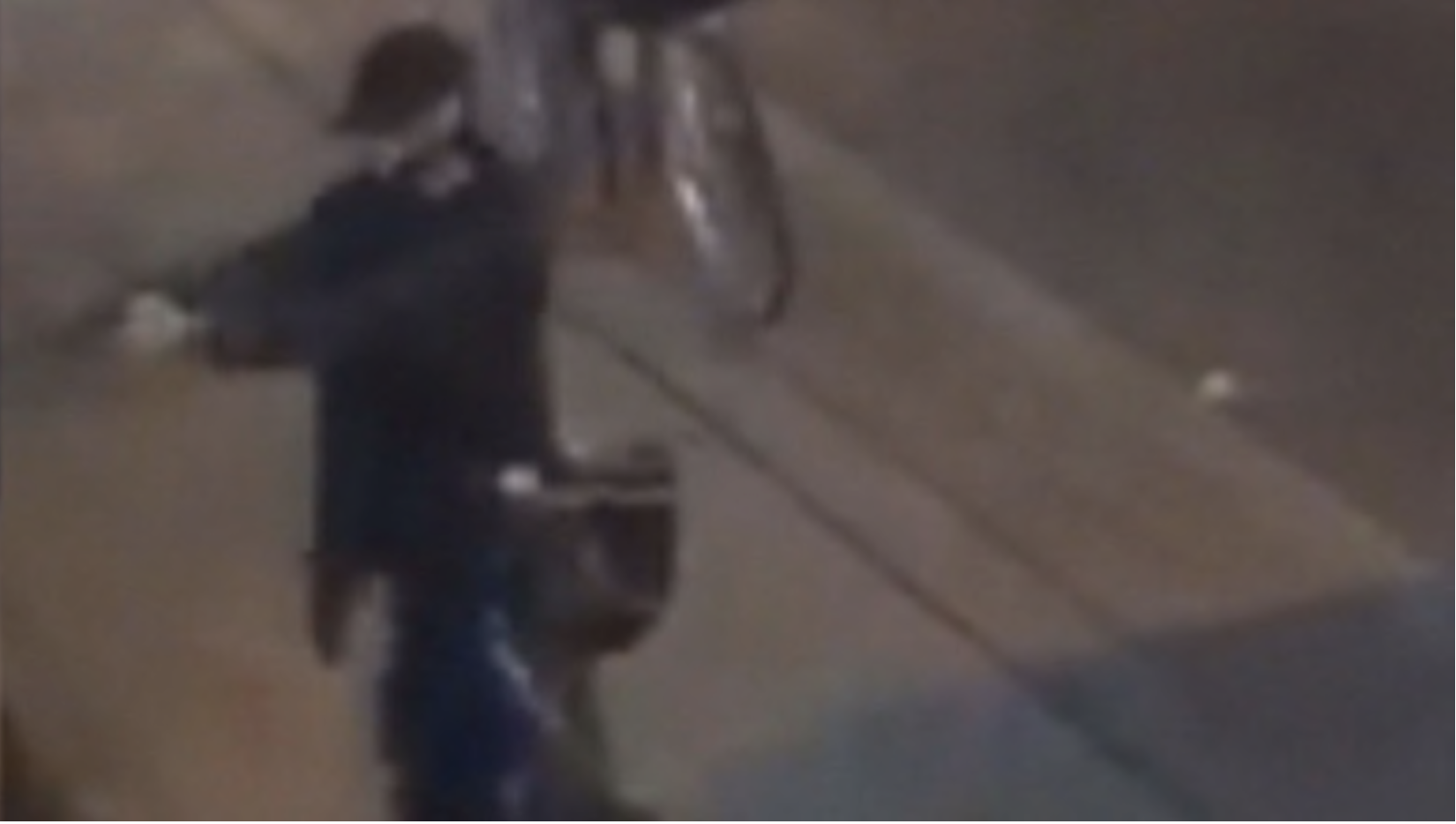 "Why does anyone in this city need to have a gun at all?"
Montreal goes further, calling for a national handgun ban.
The day before the Fredericton shooting (where a long gun was used), the Toronto Star quoted Doug Ford:
"I wouldn't support a ban on handguns. There's a lot of legal, responsible handgun owners."
The Fords and "responsible gun ownership"
But we know that even "responsible handgun owners" can flip and become irresponsible. They may have anger management issues. They may just go crazy. Personally, I wouldn't have trusted Mayor Rob Ford with a handgun when he was high on crack - or even when he was sober.
Accidents can happen and frequently do.
In her lauded biography: "Crazy Town – the Rob Ford Story" Robin Doolittle tells the story of Kathy Ford, Doug and Rob's sister who was accidentally shot in the head by Scott, who was trying to break up a fight at the time. The gun was owned by Doug Ford senior, the head of the Ford dynasty, who was an avid collector of firearms. Kathy Ford survived and investigators determined the shooting had been an accident. But despite this incident Doug Ford, now Premier, wants to see "responsible" gun owners keep their guns.
Christine Elliott
My own MPP – and Doug Ford's deputy - Christine Elliott is another politician who believes Canadians should possess handguns. At least she did in 2008 when she spoke in the Legislative Assembly about a Private Members' Bill – the Handgun Manufacturers' and Importers' Liability Act (which never reached the Statute Book).
She told the House:
"For all intents and purposes, there is a handgun ban in Canada right now. Despite what the Liberal members are saying, despite the hue and cry about calling on the federal government to do something, there already is a handgun ban, except for people who are lawfully allowed to own handguns: members of our police services, our armed forces, and recreational shooters."
I don't know if that is still her view given the statistics tell us things are getting worse. I could ask her but it is unlikely she will tell me.
For the people slaughtered in the Pittsburgh synagogue and for the countless unknown future victims of gun violence, thoughts and prayers are not enough.
Yes. We should weep for the innocent but then we must act with purpose and resolution to ban the private ownership of handguns in Canada.
This email address is being protected from spambots. You need JavaScript enabled to view it.
In June this year Statistics Canada told us:
"Firearm-related crime has been increasing in recent years—while other types of crime have been on the decline. In 2016, there were approximately 7,100 victims of violent crime where a firearm was present. This resulted in a rate of 25 victims of firearm-related violent crime for every 100,000 Canadians, a rate that was 33% higher than that reported in 2013 (19 per 100,000). Over the same time, the rate of overall police-reported violent crime declined by 4%"
Update on 30 October 2018: I asked my MPP for her views on the possible ban on handguns by email on 28 October 2018. If she chooses to reply to me I shall post her response in full.