Bill Blair's "consultation" with Canadians on whether or not to ban assault rifles and handguns wraps up on Saturday 10 November 2018, ending with a whimper rather than the more appropriate bang.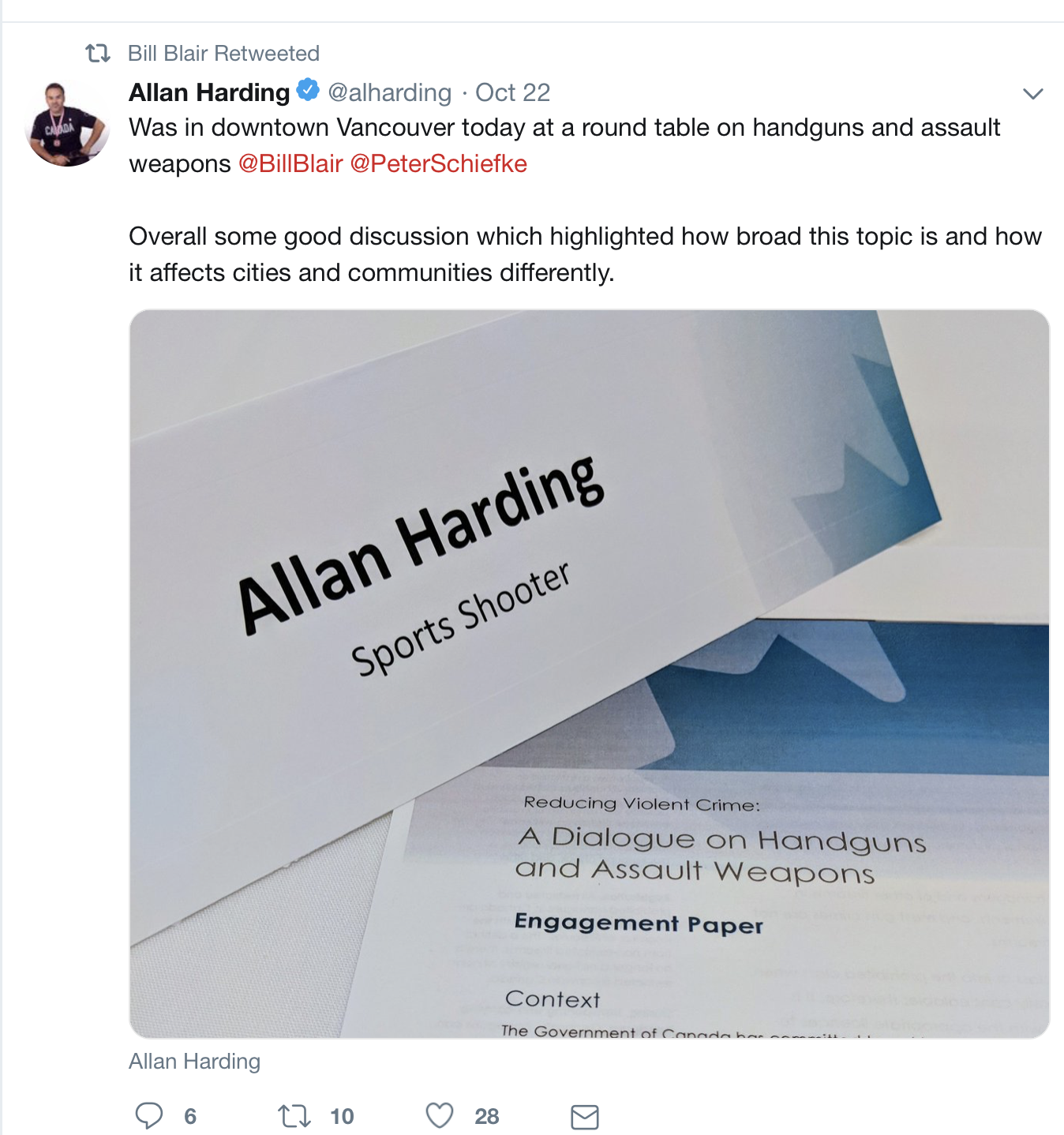 Buried in the website of Public Safety Canada you can find a form to fill in.
I learn that "In person Stakeholder engagement sessions will be taking place across the country" until the end of November but these are
"by invitation only".
This is a consultation by stealth.
It's the pretense that gets me. Holding out the possibility of a ban when, in reality, nothing is going to happen.
No attempt to engage
No newspaper or TV ads asking the public for their views. No billboards. No real attempt to engage people.
Only one tweet from the Minister on the subject – and that was a retweet of the views of a sports shooter who had been present at one of Blair's "by invitation only" events in Vancouver.
Blair has posted nothing on Facebook about the handgun consultation. But he had something to say about the eleven people slaughtered in the Pittsburgh synagogue.
"May the memories of the victims forever be a blessing."
I don't know if I can take much more of this stuff.
Blair's prose is beautiful but, as I keep repeating, thoughts and prayers aren't enough. A fitting tribute for the victims in Pittsburgh would be a handgun ban. It won't happen in the United States of course but it could here.
Unfortunately, the chances are vanishingly slim. The Government is afraid of its own shadow – and of the gun lobby.
They're in for a real big shake
Tony Bernardo, executive director of the Canadian Shooting Sports Association, was quick to warn:
"It's very disappointing that an elected government would turn on two million law-abiding citizens that haven't done anything wrong and start looking at punitive measures of taking their lawfully owned property.
"If they want to start playing Russian roulette with the electorate, well okay, game on. If they think our community is going to meekly roll over and accept this, they're in for a real big shake."
Sounds threatening to me.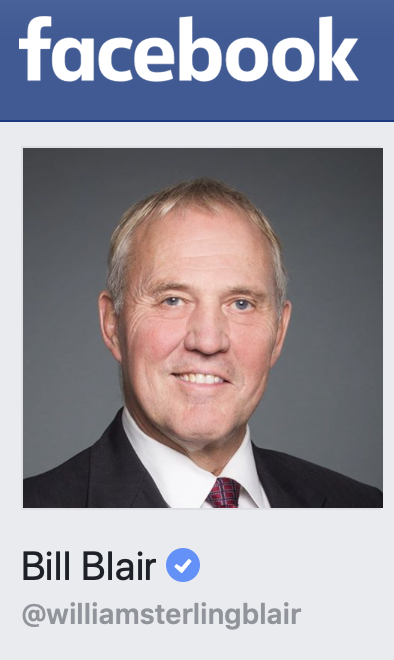 According to Statistics Canada there were 130 homicides committed with a handgun in 2016 - the most in more than a decade. Handguns accounted for 21 per cent of the total homicides that year, and 58 per cent of the shooting homicides. Since data started to be collected in 2008 we have seen a steady rise in the theft of legally owned guns. But legal gun owners have been adding fuel to the fire, selling their guns illegally.
Legal handguns sold on illegally
The Head of Toronto Police Guns and Gangs Unit, Rob Di Danieli, told the National Post that before 2012, about 75 per cent of the firearms were trafficked from the United States but by last year about half came from within Canada. He said legal Canadian gun owners were selling their weapons illegally. He quoted one example where 47 guns had been sold over a five month period making a $100,000 profit for the legal gun owner.
The RCMP estimates that about half the illegal guns they trace started out as legal guns purchased at a Canadian gun store. The rest come from American gun smugglers. The National Post quotes an RCMP estimate from 2016 that up to 61 per cent of illegal guns started life as legally owned Canadian firearms.
In 2016, for the first time, shootings overtook stabbings as the cause of death in homicides.
Phoney consultation
I wrote to Bill Blair on 11 October 2018 to ask for details of his handgun consultation. I heard nothing and followed up with a reminder last week but still I hear only silence. What is it with Canadian politicians?
How is it possible to have an on-line public consultation and then ignore a member of the public who is so obviously keen to participate?
Toronto and Montreal have made the headlines but what about other municipalities – including my own in Newmarket – who may wish to express an opinion. What weight will be given to their views?
Seems to me Bill Blair is just going through the motions.
Tell me I'm wrong.
This email address is being protected from spambots. You need JavaScript enabled to view it.
Update on 8 November 2018: The epidemic of mass killings in America continues relentlessly, without missing a beat, accompanied by the usual condolences, tributes, thoughts and prayers. Nothing yet from the NRA.
Update on 12 November 2018: From the Globe and Mail: "We must criminalise gun possession in Canada."