The Town of Newmarket is at last taking steps to protect established neighbourhoods from Monster Homes.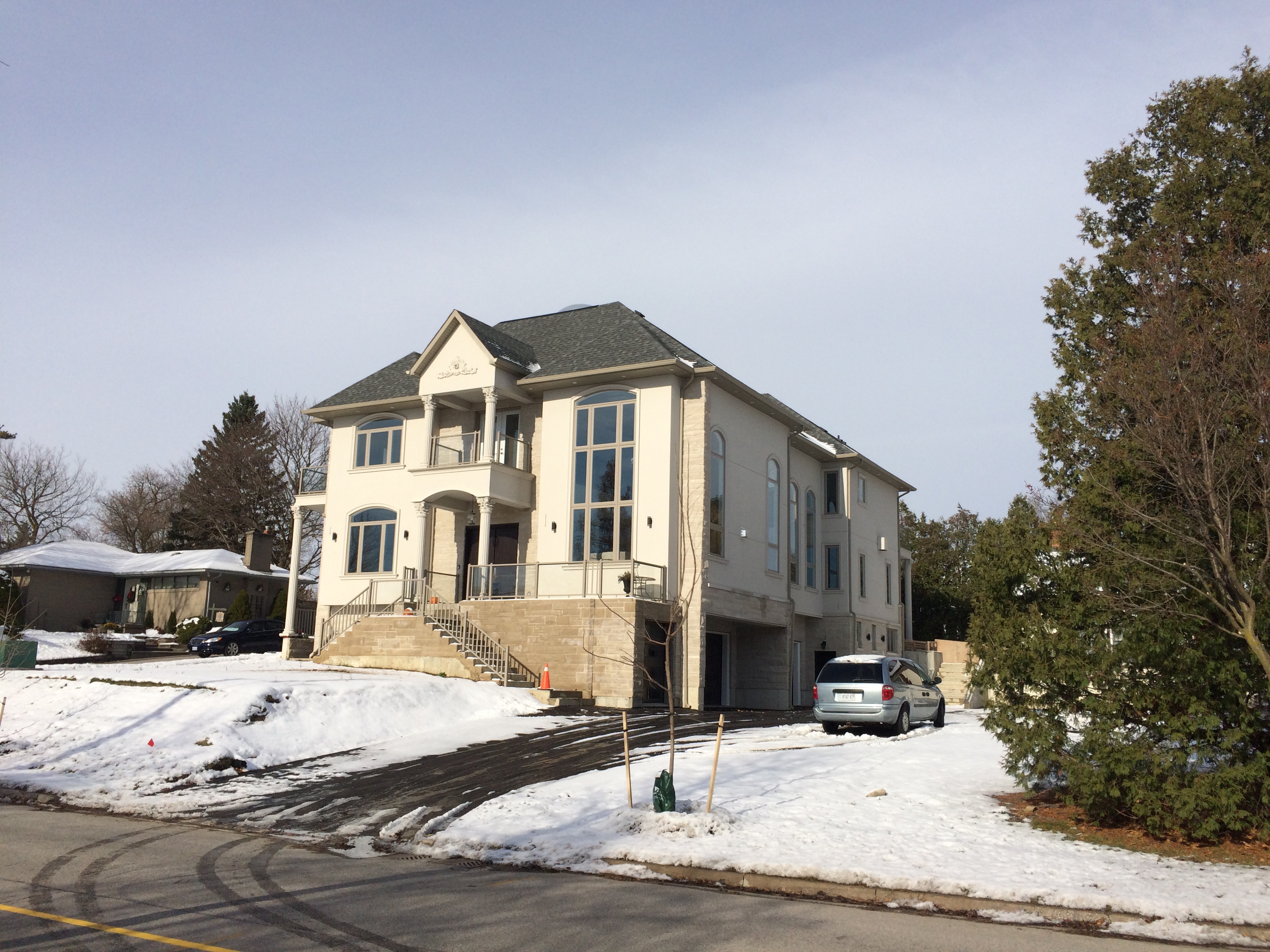 These huge structures by definition dwarf their neighbours and transform streets out of all recognition.
The Town is to spend $150,000 to bring in outside consultants who will identify the dominant characteristics of Newmarket neighbourhoods and ensure that any new infill developments fit in. Anyway, that's the theory.
In Newmarket these things tend to be done at a majestic pace and, true to form, the project is scheduled to be completed by December 31, 2019, a leisurely thirteen months away.
"The goal of the Official Plan Amendment is to identify Newmarket neighborhoods based on the existing characteristics and implement policies that are reflective of the built form to guide new infill residential dwellings; addressing community character and compatibility."
I welcome the fact that the Town is prepared to act – but why on earth does it take so long to get things done? And why is so much work farmed out to consultants?
Urgency. What's that?
The problem of inappropriate infill development was recognised by the Town's Director of Planning, Rick Nethery, in a report to councillors in 2012 but he has absolutely no sense of urgency about anything.
When developers insert a giant Monster Home into a quiet residential street they are, in effect, casually giving the finger to the people who are already living there. They - the residents - will soon realise they are on their own if they turn to the Town for help. They aren't consulted. Their views aren't canvassed. They will only realise something is amiss when the bulldozers turn up next door. That is precisely what happened at 1011 Elgin Street where Morad Dadgar's megastructure now looms over its neighbours.
At a Council workshop in March 2018 planning staff set out the options for controlling and regulating infill development. You can see what happened here.
The planners pointed to other municipalities that had acted to control inappropriate infill. Personally, Ottawa seems a pretty good template and councillors are told it would cost $45,000 to lift that model and adapt it to fit Newmarket. Instead, the Town is shelling out three times this sum for consultants to start presumably from scratch.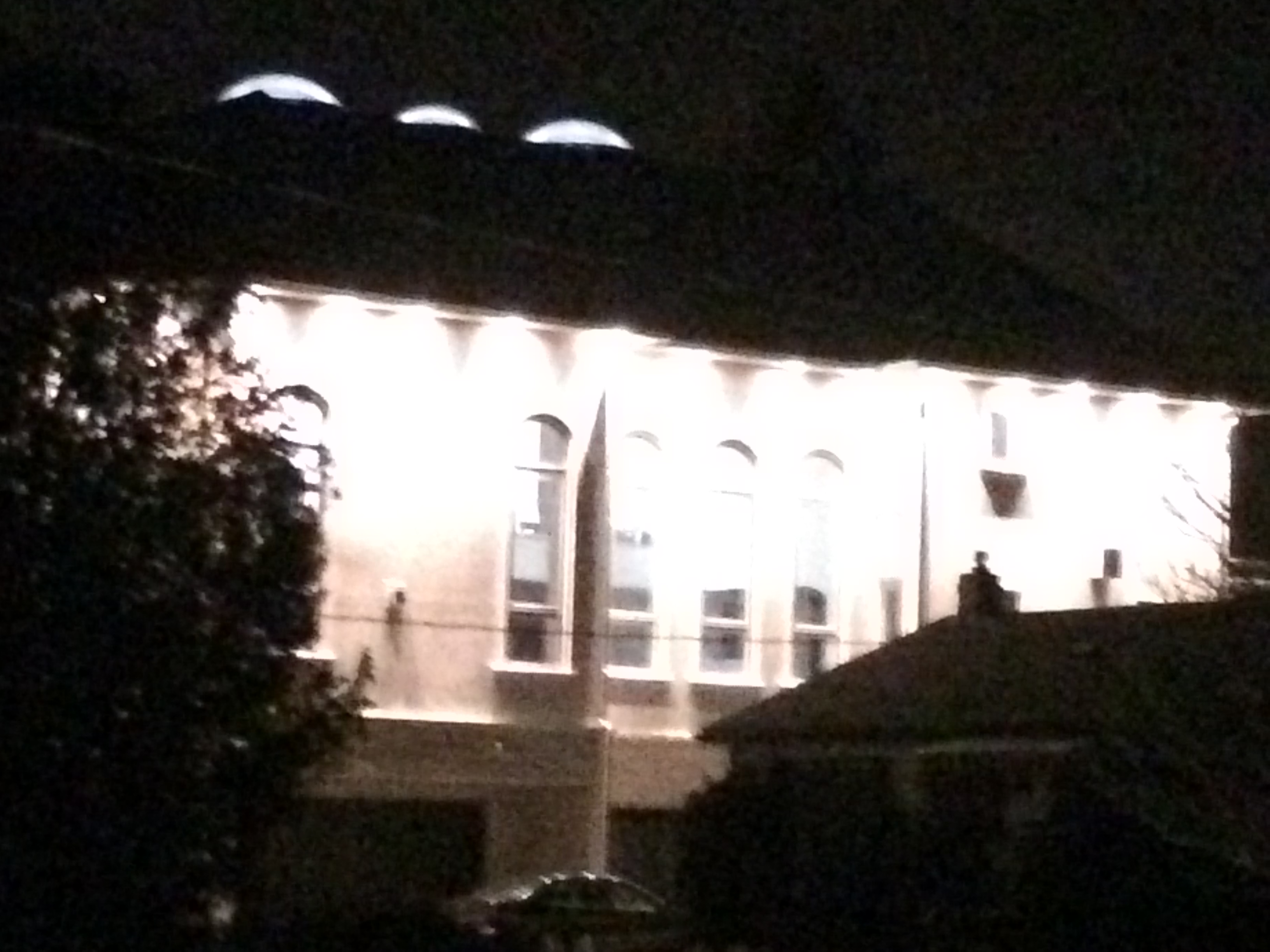 The Town's document inviting bids says this:
"While intensification is primarily directed to the Town's urban centres, limited intensification can still occur in stable residential neighbourhoods. If done respectfully, the redevelopment can be of value to the community. However, redevelopment can occur in a manner that does not respect the built form that exists.
In older neighbourhoods, existing lot areas and frontages are often large enough to accommodate larger homes while still meeting the requirements of the zoning by-law. As a result, new development can occur in a form that is inconsistent with the height, building footprint, design and character of the existing residential dwellings in the neighborhood."
That narrative is a straight lift from reports the Director of Planning was sending to councillors six years ago.
In the intervening period, we've seen houses as big as barns pop up in the most unlikely places - even in Glenway where new development was supposed to be like-to-like.
Your street. Your rules.
Ottawa's "Streetscape Character Analysis" (SCA) was introduced in 2015 and seems to be working well enough. An SCA must be submitted as part of any development application for new dwellings.
In Ottawa they believe
"your street gives you your rules."
That sounds like a maxim tailor made for Newmarket if we want the Town's residents, not developers, to shape their own neighbourhoods.
This email address is being protected from spambots. You need JavaScript enabled to view it.
Update on 14 December 2020: Town agrees Established Neighbourhoods Compatibility Study
Update on 16 December 2020: From Newmarket Today: Town agrees new rules for residential areas.