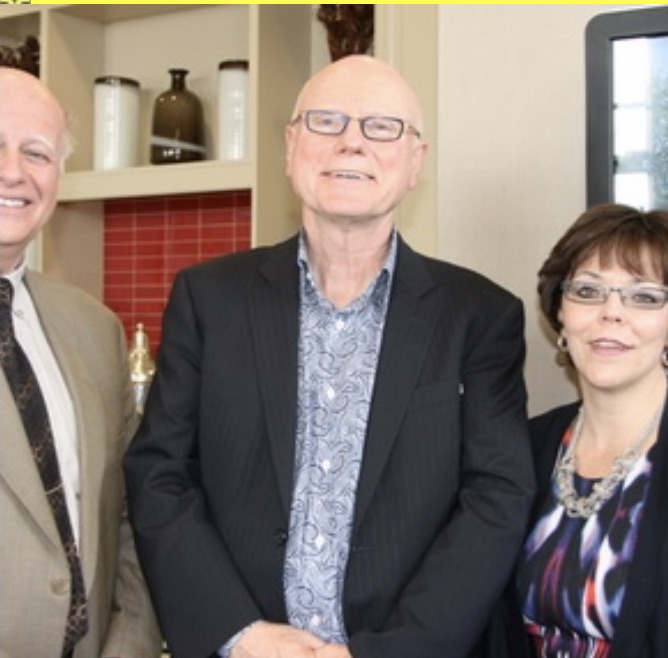 Only the cold-hearted and mean-spirited would begrudge the $95,631.11 severance payment to Newmarket's former Mayor, Tony Van Trappist, who stepped down from office last October.
Over his three terms as Mayor he selflessly consumed countless "business lunches" where the tab was picked up by grateful Townsfolk. He was, after all, conducting important Town business.
The 2018 Statement of Remuneration and Expenses tells us Van Trappist billed taxpayers for business lunches at the Cachet Restaurant, the Goulash House, Joia Ristorante, Bagel World, Hungry Brew Hops, Villa Risi Ristorante, The Buttery Restaurant, Boston Pizza, Ristorante Orsini, Astoria Shish Kebob House, The Crow`s Nest Pub, Pho Fusion, Ground Burger Bar, Arthurs Landing, Lot Six Restaurant & Bar, Brick N Fire Restaurant, Cora Breakfast and Lunch, The Courtyard Restaurant, Sunset Grill, Cardinal Golf Club, Aqua Grill, Reef and Beef Steakhouse amongst others. He liked to spread our largesse around.
Dining on our dollar
Unfortunately, in all those years when he has been dining on our dollar we have never been told the purpose of these business lunches nor the names of his lunch companions. I am told there are "privacy issues" about disclosing this information.
Personally, I think that's a load of old cobblers. If the quaint Van Trappist tradition of billing the Town is to continue then the purpose of the lunch should be given as a matter of course together with the names of the other diners. "Business lunches" are our business too, especially when we are paying.
As an old banker, Van Trappist will be aware of business lunch etiquette as promulgated by the charge card people, American Express.
Spaghetti can be tricky
Dress appropriately and arrive early. Go before you go. Put your phone away (difficult for Van Trappist) and order something easy to eat. ("A big splotch of spaghetti sauce on your lapel isn't easy to overlook.")
You have only one chance to make a good first impression. Remember, elbows off the table and cut up your food. And don't talk with your mouth open!
Instead of commemorating the Van Trappist years by naming a street after the great man (very boring) why not think outside the box?
Perhaps a bronze statue of Van Trappist, furrowed brow and deep in conversation, seated at a restaurant table, transacting Town business. A marble plinth and a location in the old downtown would be appropriate.
Van Trappist has of course always been economical with the actualité. Over his years in office he regularly danced round the issue of his total remuneration. His $10,000 a year from the Hydro company was always conveniently forgotten about until I forced the issue a few years ago and it is now reported as a matter of course.
Sunshine List fairy tales
And last week's Sunshine List put him on a salary of $111,387.93 with $7,024.99 in taxable benefits. This excludes his Hydro cash and the "stiped" he got from York Region – both remunerated positions linked directly to his position as Mayor. A fact picked up and publicised by Newmarket Today. Good on them.
To be clear, I have absolutely no problem with people in the public sector being fairly remunerated for the important work they do. And, whether you love them or loathe them, we can't do without politicians either. They too should be treated fairly.
But the Sunshine List - in its current fraudulent and misleading form - is well past its sell-by date.
A bit like free "business lunches".
This email address is being protected from spambots. You need JavaScript enabled to view it.
Photo above shows Tony Van Trappist (left) with developer-duo Bob and Colleen Forrest
Van Trappist's pay and benefits in 2017 were closer to $200,000 and not the $212,000 reported in my blog of March 2018. I have discounted the expenses he claimed from the Region and Town.