It is Wednesday 8 May 2019 and I take myself down to Brampton for the big debate on whether Mississauga should leave Peel Region. In Ford's Regional Review this is one of the hottest of the hot potatoes and I want to see how Michael Fenn and Ken Seiling - the two "independent advisers" - deal with the issues.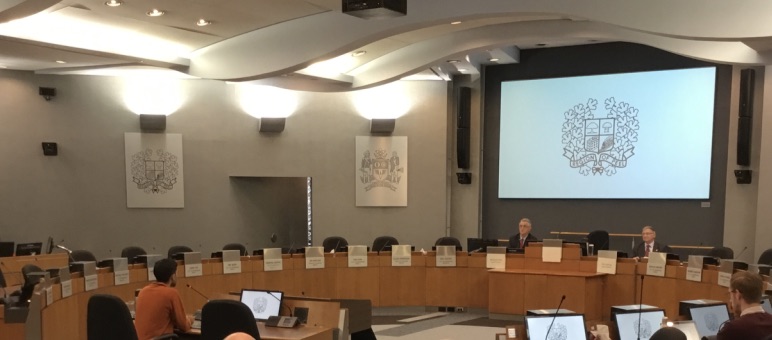 The questions Fenn and Seiling put to those presenting, both for and against, give us an insight into the advisers' thinking. They are struggling with the agenda Ford gave them, just like the rest of us.
I arrive at 10am just as the show is getting on the road.
First up is Rehal Mehta who is a star turn. (Photo right. At the microphone) Young, bright and articulate. A man who doesn't take prisoners. He is against the secession of Mississauga from Peel Region and slams the absence of information. He is asking questions but cannot get the answers. People have not been given the costs and benefits of all the options. What would a breakaway stand-alone City of Mississauga mean for the rest of Peel Region? What about the other permutations? The implications have not been examined. There has only been one Town Hall in Mississauga on secession.
Process flawed
He condemns the process as flawed. The meeting is during the day, excluding working people. Where are the young people? What about the demographics of this? Where are the people of colour? I look around and the overwhelming majority of those in the Regional Chamber are white.
Next up is Ian Sinclair from Caledon who wants the status quo. But if push comes to shove Caledon should join Dufferin.
Now we are hearing from David Wojcik, the President of the Mississauga Board of Trade. Predictably he complains of too much red tape. He wants efficient, effective and streamlined municipal government, a single tier Mississauga. It upsets him that the City "subsidises" Brampton and Caledon to the tune of $85M annually.
Ken Seiling perceptively asks if he is saying that no municipality should pay out more than it gets back. Wojcik side steps and says it is more about the weight that should be given to population size. The complaint is that Caledon has a bigger say than its population would warrant. Seiling wonders who would get the $40M from Pearson airport (I learn it doesn't all go into Federal coffers).
Now we are hearing from a Bay Street finance person (and unsuccessful council candidate) Joe Horneck who argues the case for an independent Mississauga. It would save money.
"Our hearts are in alignment with our calculators."
He claims there is a $342 per house subsidy from Mississauga to the Region of Peel. The problem, he says, is the very lop-sided composition of the Region with Mississauga - the 3rdbiggest city in Ontario and the 6thbiggest in Canada – having to dance to the tune of little old Caledon.
Getting the right answers
He worries loftily about public input and getting the "right answers" from people. He fears
"a majority of the population could be led into an unwise decision."
He means, presumably, they might be content with the status quo. Separation, he says, is a reasonable avenue to take. But he wants to share services such as police, waste and wastewater.
Seiling observes that it is not just about what each component municipality pays in but what they get out of it. For example, some may pay 31% of the total cost but get 37% of the services. Seiling wants to know if the creation of special purpose bodies to handle shared services may erode accountability.
Fenn asks what would happen to Caledon if Mississauga and Brampton went their own ways. Horneck concedes it "would have to find a home".
Now we have a stream of people who complain about the review's modalities. The Province has not given enough information or time to examine all the issues.
Fenn is thinking aloud. Surely we should be thinking about what we are going to be facing in the next decade or two.
"What a regional perspective should look like given the challenges we are facing?"
Now the Lakeview Ratepayer Association of Mississauga gives a long list of questions its members have been asking – without getting answers. How would independence work? Is Mississauga in a position to go it alone? They too complain about the short time to do the review and the absence of information. They look forward to the independent report commissioned by the Region of Peel from Ernst & Young. But it will be delivered after 21 May – the advisers' deadline for submissions.
Sharing facilities
Next up is a polymath who appears to know a lot about a lot of things. He wants improved delivery with lower costs. The answer, he says, is shared facilities straddling municipal boundaries. Seiling, who used to serve on a hydro board, again asks about political accountability if services are shunted into special service boards.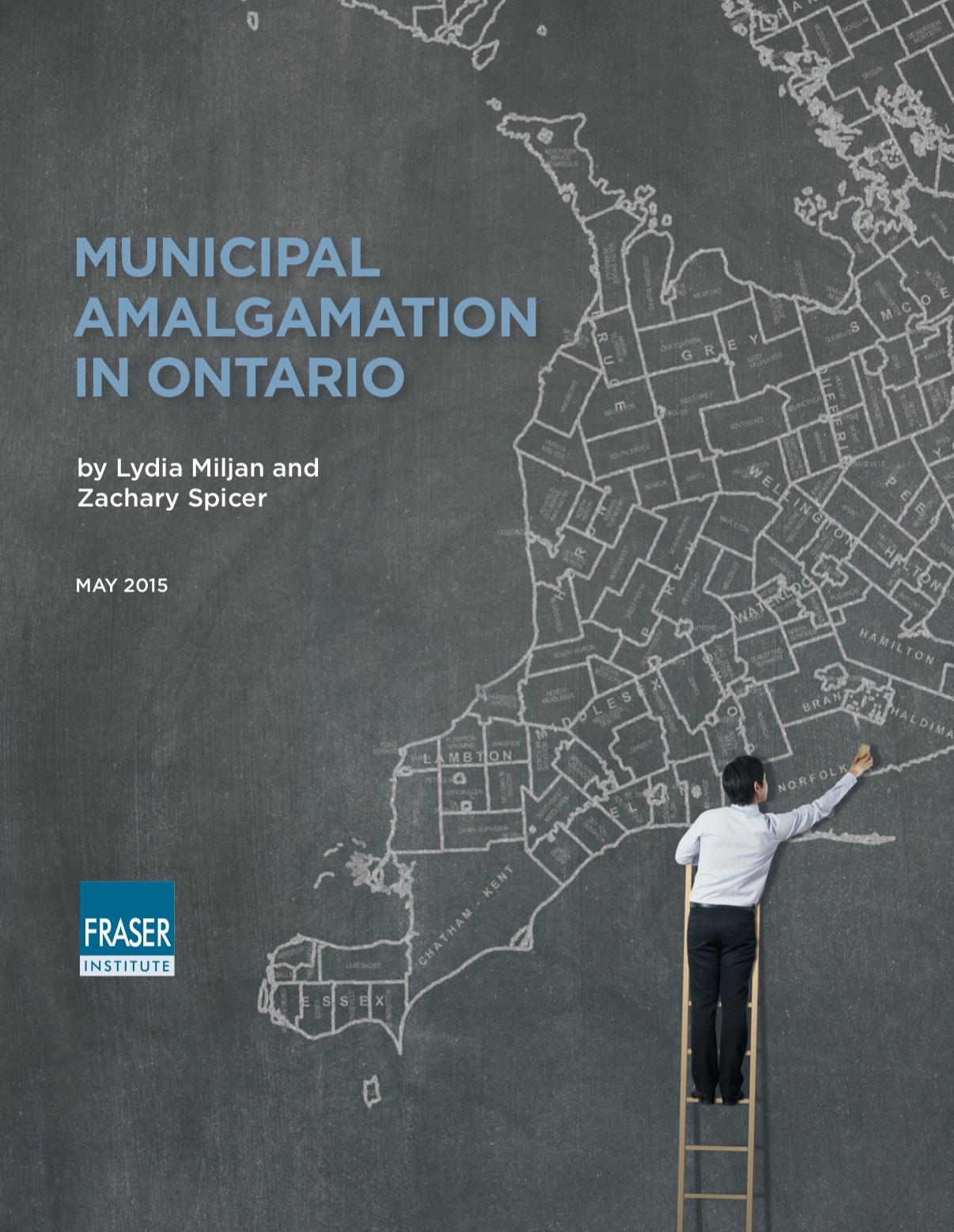 "Once these boards are created they take on a life of their own."
Now we hear a terrific fiery contribution from physician, Dr Kulvinder Gill who practises in Brampton. She indignantly dismisses the process which allows Bonnie Crombie to claim to speak for Mississauga where there has been no referendum and no electoral mandate for secession. She says it is appalling that Bonnie Crombie had a "pre-set" position on secession. There are no details of how the unilateral plan to secede from Peel would impact on residents. She calls for an independent costed analysis of all the options.
Now we are on to more residents' associations who echo the Crombie line. Andrew Gassmann, a financial analyst by trade and a council candidate in last year's election in Mississauga. He tells us he was the runner-up as if this may give more weight to his views. Vital issues concerning Mississauga should not be decided by Brampton and Caledon members. He believes Mississauga should not be "subsidising" other municipalities. Seiling skewers Gassmann by asking him to give examples of things Mississauga wants to do but is prevented from doing by the Brampton and Caledon contingents. Gassmann struggles to come up with concrete examples.
Now Fenn is telling us that a lot of people who have been in touch concentrate on representation issues. He says it may be more productive to look at service delivery improvements and cost reductions. Perhaps. But the consultation's format with arguments to be delivered in bite sized 3-5 minute pieces militates against this.
Dorothy Tomiuk from the Port Credit District Residents Association throws the timer out of the window. She has plainly thought long and hard about the Regional Review and is gonna take as long as she wants to get her points across. She concludes that Mississauga should not have affirmed support for separation.
A costly divorce
Sue Shanley from Mississauga's Clarkeson Village residents hits out at the review's methodology and the lack of information, making it impossible to take a thoughtful, educated decision. She tells us you cannot change something unless you know what is and what is not working. She fears the consequences of a divorce:
"how will the assets and liabilities be divided up?"
She says most people seem to be satisfied with the status quo. She cites the 2015 Fraser Institute report on Municipal Amalgamation in Ontario as evidence that these amalgamations can promise more than they deliver.
She describes the review process as
"very short and very chaotic."
Now a presentation from CUPE 966 on the work members do for those who are amongst the most vulnerable in society. He does not want either to be casualties of the regional review.
Fenn wants to know how the delivery of services could or should change in the years ahead with new challenges, changing demographics and new technology. CUPE is silent on that.
6,000 submissions
And that's it. I don't know what the special advisers will take away from the three and a half hour session. Peel is the area where the debate on municipal reconfiguration is supposedly raging with greatest intensity.
Those presenting were, by definition, self-selecting with their own world view. Few claimed to be talking for anyone but themselves.
But they all – to a greater or lesser extent – acknowledged that more information was needed to make sense of the regional review and where it was headed.
As we close Michael Fenn announces they've had 6,000 submissions so far. Should we be impressed?
Until we see those submissions and evaluate them, I don't think so.
This email address is being protected from spambots. You need JavaScript enabled to view it.