York Regional Council will decide its formal response to the Ford Government's Regional Review next Thursday (16 May 2019).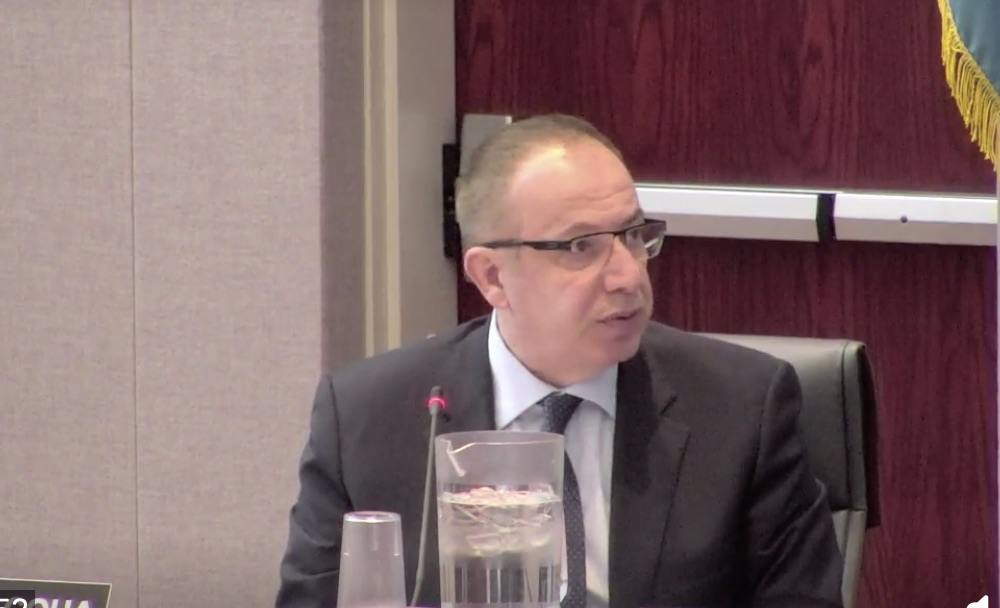 If last week's debate at the Region's Committee of the Whole is any guide Ford will be told everything is just fine in York Region. There is no need to rock the boat.
Vaughan's Mayor, Maurizio Bevilacqua, says they should stick with the status quo. He says the Premier spends a lot of time in York Region and is
"fully aware of how effective we are"
He says that if Newmarket Mayor John Taylor wants to make recommendations they can be worded in a way that hits home:
"but I think they have to be consistent with strengthening our position on the status quo".
The loquatious Jack Heath from Markham tells us our municipalities are doing a very good job.
"It was a disgrace what happened last summer in the City of Toronto and I certainly don't expect to see anything like that here or in any of our nine municipalities."
Mayor Steve Pellegrini from King gushes:
"we are proud of our municipalities and we are proud of York Region and we work well"
The Big Love-in
Richmond Hill's Mayor, David Barrow, joins the love-in. We've gotta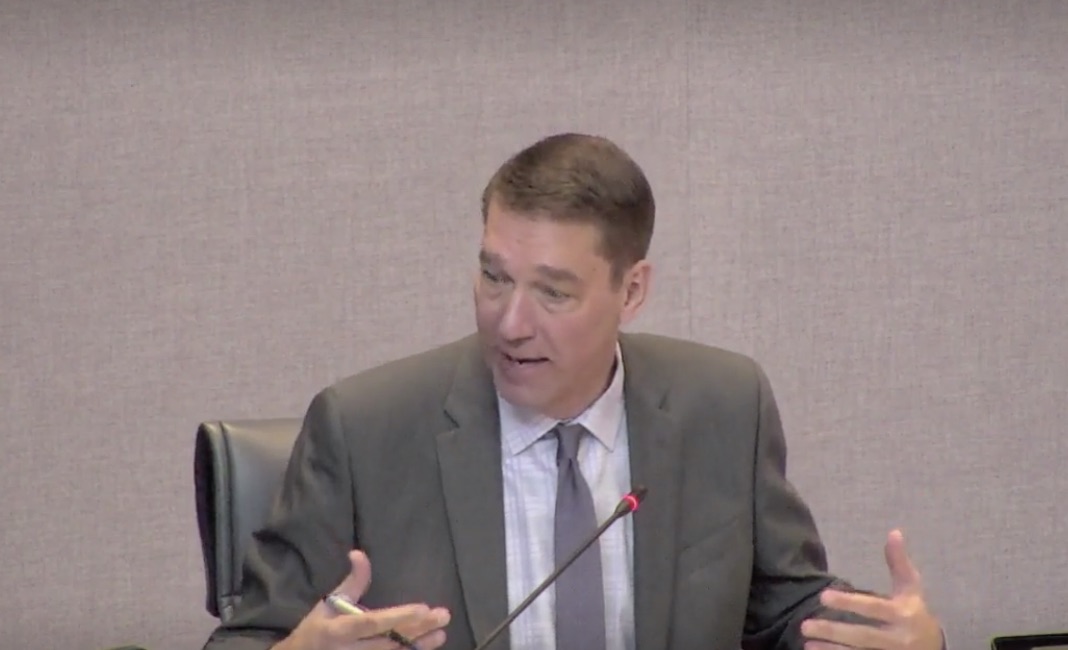 "just make sure that everyone understands we are a strong, strong region and these nine municipalities work wonderfully together."
Joe Li from Markham hits a discordant note. He is always complaining about being ignored by York Region's senior staff. He tells Bruce McGregor:
"We don't want to see someone come out swinging critically against what the CAO is putting forward… So if you can try to accommodate all of our views that would be much appreciated."
Shambles
It seems to me the whole exercise of putting together a coherent response to Ford's regional review has been a complete shambles.
Newmarket's John Taylor thinks the regional review taskforce (comprising the nine Mayors) should have made "more definitive" recommendations. What they got from Chief Administrative Officer Bruce McGregor didn't quite cut it.
Vaughan regional councillor, Gino Rosati, underlines the dilemma facing elected members when he says quixotically:
"we want to keep the status quo (but) we don't want to be saying no to everything that changes."
The Province clearly did not give municipalities enough time to take soundings and to consult the people and organisations that might be affected by a wholesale reorganisation of municipal government. That's a statement of the obvious.
The Regional Chair, Wayne Emmerson, candidly admits the Region doesn't know which way the lower tier municipalities will jump.
"We don't know how you all feel on regional government."
Why not ask?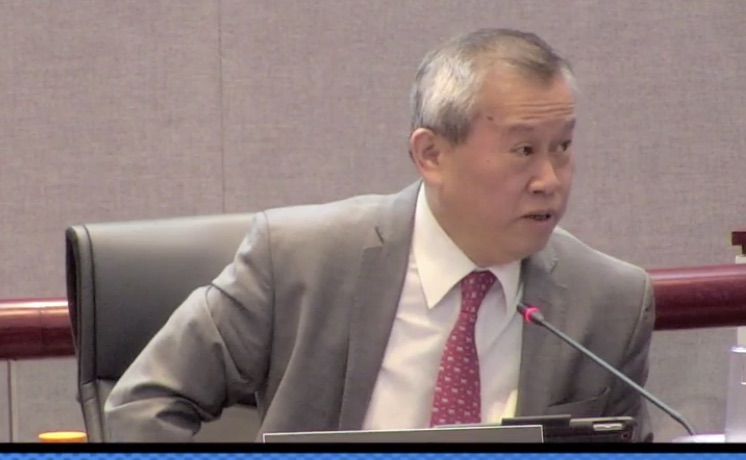 Just answer the questions
It seems to me the Region and the lower tier municipalities should, at the very least, have had a stab at answering all the questions posed by the regional advisers.
But no. The Regional Council couldn't even bring itself to consider whether a directly elected chair would, at some point in the future, be a good thing. That would mean courting unpleasantness and possibly offending Emmerson.
So, in the search for a consensus, they end up patting each other on the back, congratulating themselves and saying how marvellous they all are. Vaughan's Mayor Maurizio Bevilacqua sees the regional review as a great opportunity to highlight what "our cities and towns are doing and what the Region is doing".
Existential Threat
As if Doug Ford is remotely interested in anything other than delivering cheaper municipal government. Mayor Bevilacqua seems not to realise that he and his colleagues are facing an existential threat.
Emmerson tells his colleagues:
"The unfortunate problem is we really don't know what the Province is going to do."
So why not call for a second round of consultations once the special advisers have submitted their recommendations to the Minister but before the Bill is introduced?
And why not ask for all the submissions to the Regional Review to be published?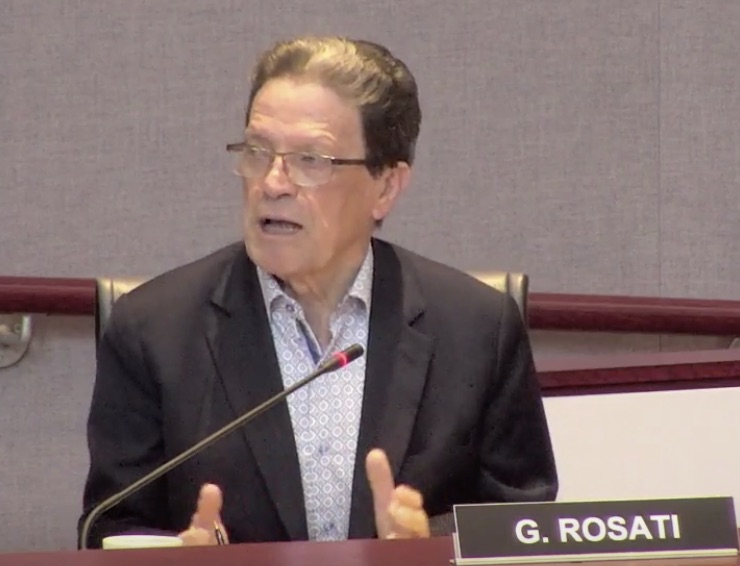 Chaos
Wouldn't that throw a spanner into the works?
Probably.
But why not? What have they got to lose?
Ford may not know much about good government.
But he understands chaos.
This email address is being protected from spambots. You need JavaScript enabled to view it.
Minutes of the Committee of the Whole on 9 May 2019 contain the Regional Governance reports. See F.1.2 Governance Task Force - Formal Response to Province on Regional Government Review Report and Agenda Items F.2.8. and F.2.9
Members of the public and organizations have until May 21, to submit their views. 500 words of less, please!
Recommendations from the advisory body will focus on the following questions:
Questions on municipal governance and decision-making;
Is the decision-making (mechanisms and priorities) of upper- and lower-tier municipalities efficiently aligned?
Does the existing model support the capacity of the municipalities to make decisions efficiently?
Are two-tier structures appropriate for all of these municipalities?
Does the distribution of councillors represent the residents well?
Do the ways that regional councillors/heads of council get elected/appointed to serve on regional council help to align lower- and upper-tier priorities?
Questions on municipal service delivery;
Is there opportunity for more efficient allocation of various service responsibilities?
Is there duplication of activities?
Are there opportunities for cost savings?
Are there barriers to making effective and responsive infrastructure and service delivery decisions?
Update on 16 May 2019: This draft response from the Region's Chief Administrative Officer, Bruce McGregor, was carried today by the Regional Council, amended with a reference to the Region's population growth.