Back Story: What has happened to the legislation that will allow corner shops and convenience stores to sell beer and wine?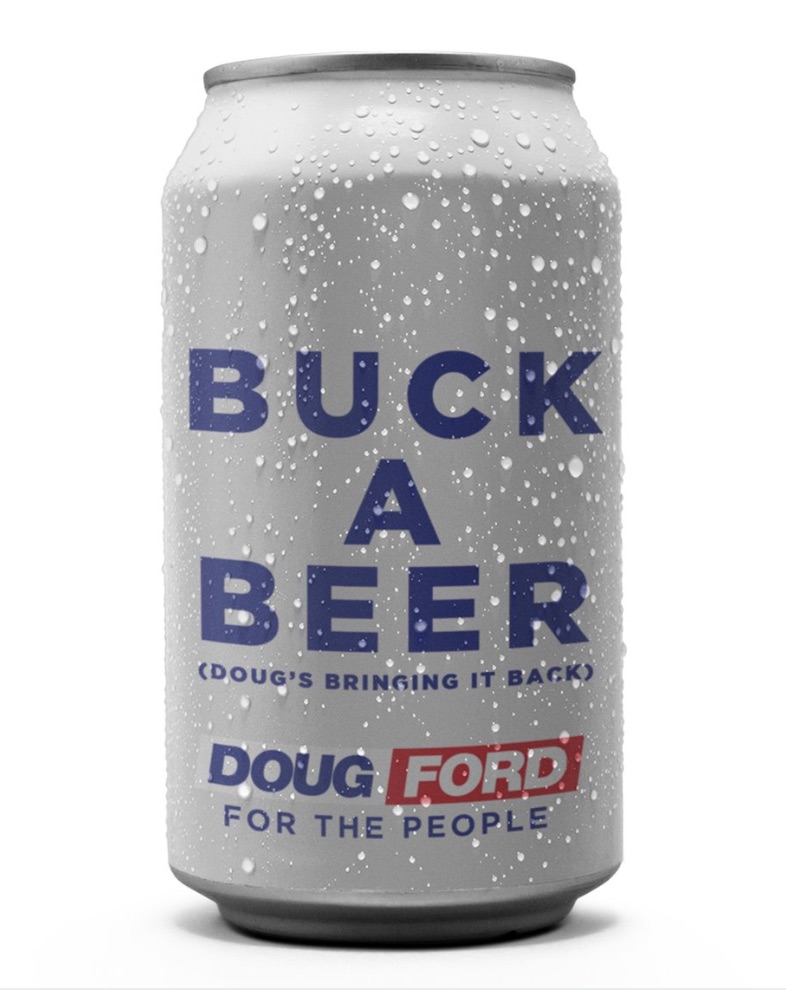 The Beer Store Act is my shorthand for Bill 115 (Bringing Choice and Fairness to the People Act (Beverage Alcohol Retail Sales), 2019)
It sped through the Legislature in less than two weeks. The Bill was printed on 27 May 2019 and received Royal Assent on 6 June 2019. The Bill had no Committee Stage leaving people no opportunity to comment as part of the legislative process. It was Ford, Buck-a-beer, laying down the law.
The Bill amended the Liquor Control Act to terminate an agreement (the so-called Master Framework Agreement) entered into by the previous Liberal Government with the Beer Store owners in 2015. That agreement loosened things up a bit, allowing beer and wine to be sold in a limited number of non-Beer Store outlets Province-wide.
But Buck-a-beer didn't think it went far enough.
So the Beer Store Act allows the Province to rip up that agreement – leaving itself open to legal action by the Beer Store owners for breach of contract.
A year ago the Deputy Leader of the Progressive Conservatives Christine Elliott told us she wanted convenience stores to sell beer and wine. She is my MPP so I make an appointment to see her. I want to know when Andrew's Convenience Store is going to be able to sell beer and wines to his thirsty customers.
High Noon
It's 1pm at Christine Elliott's Constituency Office and I have a 15-minute meeting with my MPP on the Beer Store legislation and on Parliamentary procedures. It bothers me (a) the Province could be on the hook for millions of dollars in damages if it repudiates the contract with the Beer Store owners which, in any event, is due to expire in 2025. It can be renegotiated then without penalty. It also concerns me (b) that major public policy issues are rushed through Queen's Park with no opportunity for the public to comment. This is not how the system is supposed to work.
The changes brought in by the Beer Store Bill have not been proclaimed by the Lieutenant Governor (who acts on the advice of the Premier and Cabinet) and therefore are not law. When can we expect the proclamation?
Christine Elliott smiles and shakes hands as I enter her office. She is pleasant and welcoming. On her left sits the formidable Dawn Gallagher Murphy who is the MPP's executive assistant and gatekeeper. If you want an appointment you've got to get past Dawn first. I email my five questions to her on Friday to give Christine Elliott the heads up on what I want to talk about.
First, I ask Christine Elliott for an assurance that any Bill to reorganise municipal government will have a Committee Stage. She says that if a Bill is brought forward then she is confident there will be a Committee Stage. This is as much as I am going to get. So I move on.
Now I turn to drink.
What about Andrew?
When will Andrew be able to see beer and wine?
She tells me it is all about fairness and that the people who own the Beer Store are not even Canadian (or some aren't).
I gently suggest she is missing the point. I say the set-up in Ontario with the LCBO and the Beer Store is, admittedly, kinda quirky. A lot of people would welcome some liberalisation but baulk at breaking contracts and forking out millions of dollars when the contracts are up for renewal in a few years time and can be renegotiated then without penalty.
So I ask when the Beer Store Act will be proclaimed. This will be the trigger for legal action by the Beer Store owners. She says she doesn't know.
She says there is a Cabinet meeting on Thursday so I quickly ask if she will raise the issue then. She agrees - but then says she may not be able to tell me what transpired because of Cabinet confidentiality!
I ask if it is commonplace for Governments to break contracts and be sued for damages. She says it is not commonplace but, clearly, these things happen. She says that before Bills are introduced to the Legislature detailed briefings are prepared by the Provincial civil service who would look at any legal issues.
Ah! But I remind her that Caroline Mulroney, when Attorney General, was specifically asked about the consequences of breaking contracts in an exchange with Sandy Shaw in Queen's Park on 6 June 2019. And Caroline Mulroney refuses to answer.
Instead she passes the question on to Vic Fedeli, then Minister of Finance, who obfuscates. The Standing Orders allow for this but we are left completely in the dark about the Attorney General's views on ripping up contracts. Does she think that's OK?
My time is now running out.
I ask if I can get written answers to the questions I posed – just to flesh things out.
Of course.
And, for the nth time, I go back to Andrew's Convenience Store. When is he going to be able to sell beer and wine?
This time next year.
Ah!
This email address is being protected from spambots. You need JavaScript enabled to view it.
Sandie Shaw: To the Attorney General
"My question is to the Attorney General. The rule of law means that governments… should follow the law… Speaker, it's a principle that this Attorney General is sworn to uphold. That's why it's so concerning that this government is ripping up contracts and ignoring the rule of law—all for beer. In fact, the Canadian American Bar Association wrote the Attorney General an urgent letter and said that this government will "undermine the rule of law." The Attorney General's job is to uphold the rule of law. Has she spoken to the Premier about these serious concerns?"
Hon. Caroline Mulroney:
"To the Minister of Finance."
(Interruption)
The Speaker (Hon. Ted Arnott):
"I'd ask the Minister of Finance to sit down. I apologize. The rules of the House allow any minister to refer any question to another minister. What they're doing is completely within the standing orders."
Update on 13 August 2019 from the Toronto Star's Martin Reg Cohn: Cheap Beer and cheaper gas won't fuel a political honeymoon.
Update on 16 August 2019: Finance Minister turns down the Tories' heat on the Beer Store.
Update on 21 May 2020: From the Toronto Star: Has the Beer Store finally gone stale?