The Town deserves a big round of applause for acquiring Mulock Farm, the Newmarket home of the politician, lawyer and polymath Sir William Mulock.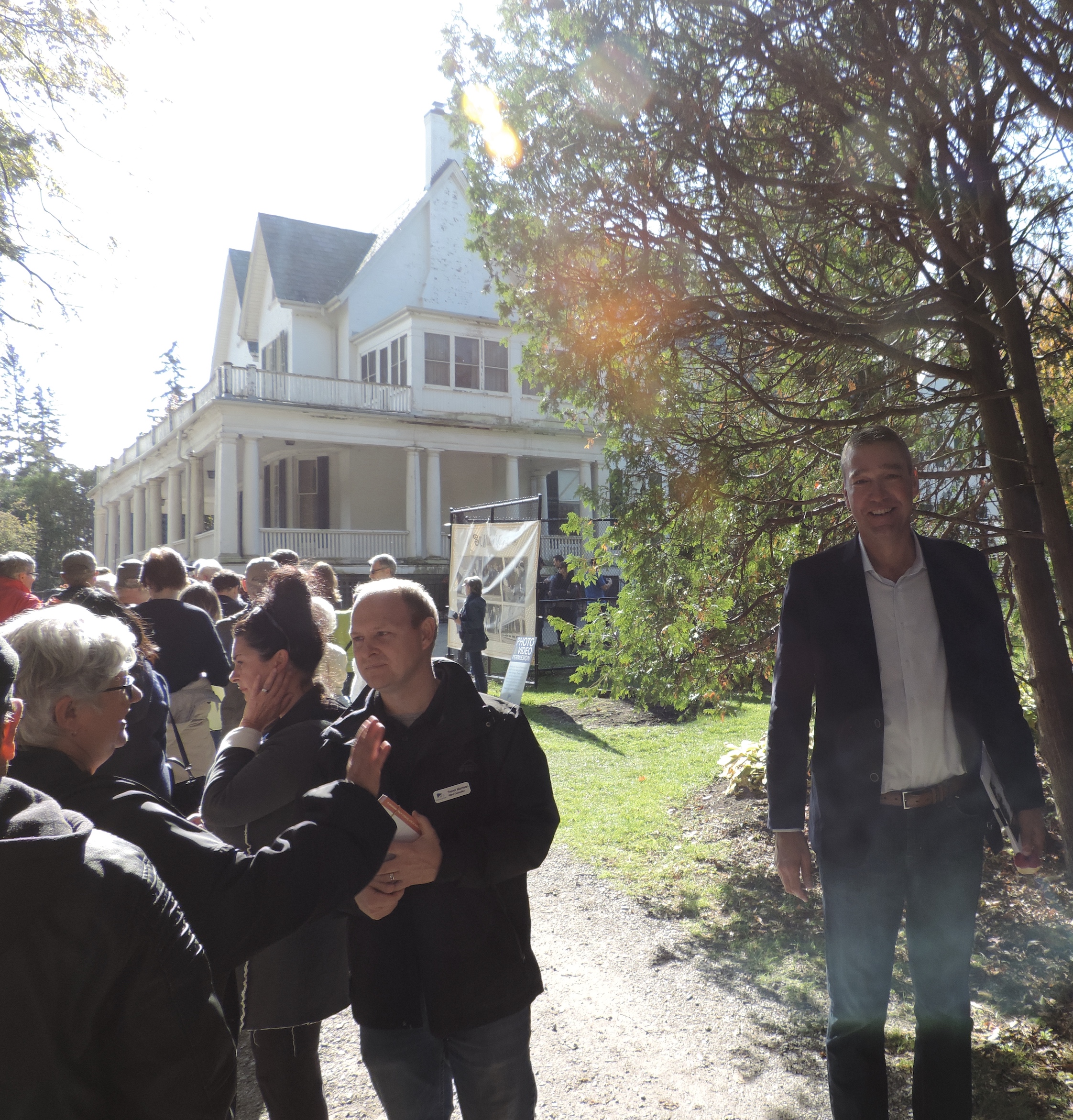 Yesterday, in bright Fall sunshine, there was an open-house where members of the public could see the impressive old house up close for the first time.
Mayor John Taylor and his councillor colleagues are out in force eager to tell us all about the history of the house and what it may become in future. We are given postcards to fill in with our thoughts. (Photo right shows the Mayor and Ward 4 councillor, Trevor Morrison)
The house will be closed now for a few years while it is repaired, restored and brought up to code. It looks impressive - even when empty and dowdy.
Old houses have stories to tell
There was, of course, a huge debate last year on whether the Town should acquire the property for $24M.
This tweet from local political commentator, Darryl Wolk, on 3 May 2018 probably summed up the views of many.
I am surprised the proposed "Mulock Central Park" has not gotten more attention in @townofnewmarket. Taxpayers misled on the biggest proposed tax increase in our history. Residents can expect to be hit with costs of at least $100 per year for the next 30 years. Sell the land!
To his credit, the then candidate for Mayor, John Taylor, made the acquisition of Mulock Farm an election issue – and won hands down.
Last year I wrote a short piece for the Architectural Conservancy of Ontario's magazine, Acorn, on Newmarket's Ghost Canal and Sir William Mulock's role in the controversial (and ultimately doomed) project. You can read it here at page 22.
This email address is being protected from spambots. You need JavaScript enabled to view it.
Update: And this is how Newmarket Today covered the Open Day.
Below: The sitting room at Mulock House.