Yesterday I emailed my new MP – Newmarket-Aurora's Tony Van Bynen – to congratulate him again on his stunning victory in last month's Federal Election.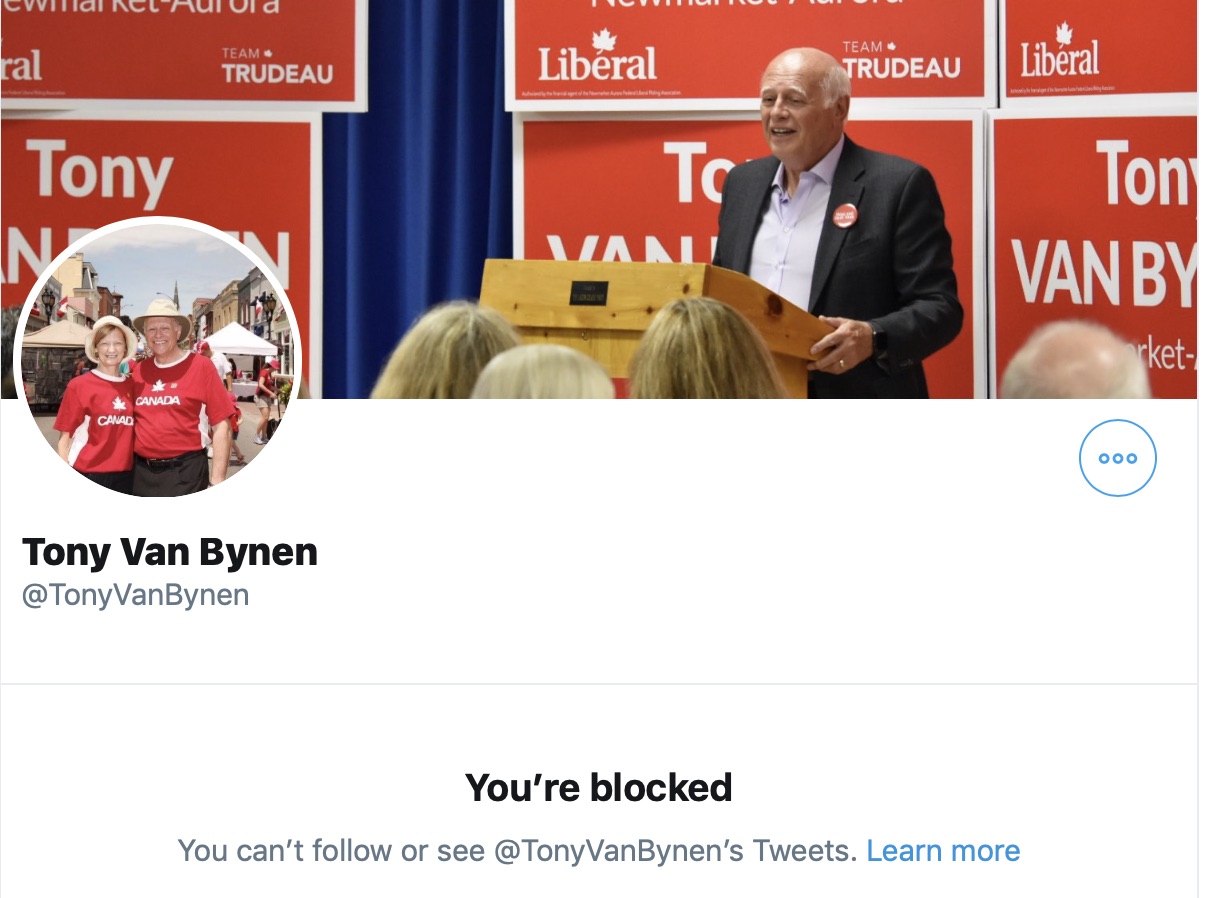 I wanted to try out his new official email address:
This email address is being protected from spambots. You need JavaScript enabled to view it.
but I could have written to him postage-free at the House of Commons or visited his constituency office in Bayview Avenue which, like the hermit crab, he took over from the previous occupant, Kyle Peterson, who had moved out.
In my email I tell Tony his election victory was a huge achievement for someone who had only been a member of the Liberal Party for a few months.
At 69, Tony is the second oldest rookie in this intake of 91 first-time MPs. Perhaps the oldest, I'm not sure.
MPs and how they spend their days
The Parliament of Canada website allows constituents to follow their MPs and see what they get up to. We will be able to track Tony's speeches and interventions in the Chamber of the House of Commons and in Committee – once we know which ones he is on. It is still a bit up-in-the-air but things will soon settle down. Other websites also track MPs so there is no excuse for being in the dark.
The Parliament of Canada website is still being updated with details and photos of the new Members and I expect Tony's Twitter account will soon be up there so I can follow him at last.
When Tony was Mayor of Newmarket he blocked me (and many others) from seeing his Tweets and this bizarre behaviour continued even after he collected his retirement pay-outs and was again running for public office. Now that he is our MP - and on the public payroll - we are all paying his salary again.
Anyway... the election is behind us and I am excited for Tony in this challenging new phase of his career.
For myself, I shall be keen to learn more about his politics.
After all those years as Newmarket's Mayor, I still don't really know him.
This email address is being protected from spambots. You need JavaScript enabled to view it.
Thursday 5 December 2019 is the first sitting day of the new Parliament.

Update at 16.00 on 24 November 2019: One of my readers sends me this pinned Tweet. This is the kinda thing some of us are blocked from seeing.