Background: Tomorrow (10 February 2020) Newmarket Council will receive the report on the unlawful demolition of the historic Simpson Building in the heart of the Town's only Heritage Conservation District. Councillors previously debated the report at the Committee of the Whole on 3 February 2020. You can read the exchanges by clicking on the link "read more" at the bottom of this blog.
Guilty as Sin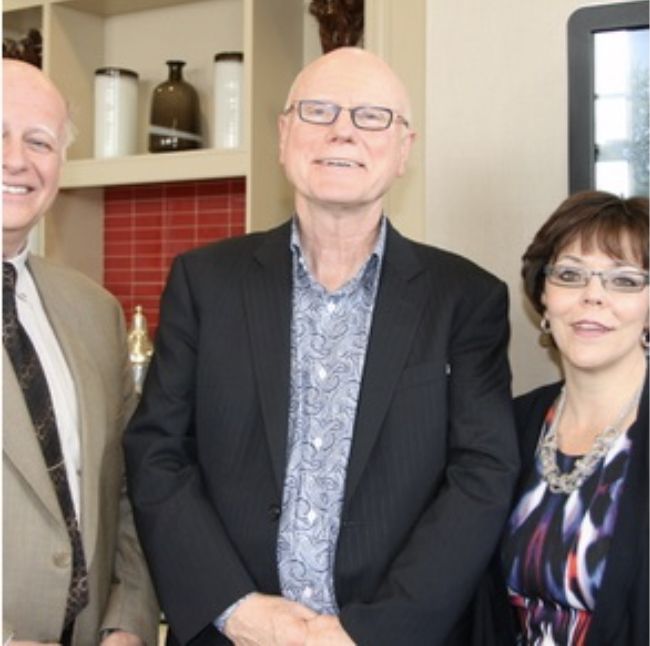 The developer Bob Forrest is as guilty as sin.
(Photo right: Bob and Colleen Forrest with former Mayor of Newmarket and staunch supporter, Tony Van Bynen MP)
Forrest ordered the destruction of one of the Town's most historic buildings having known for years that it was unique and irreplaceable.
In 2013 he commissioned a Heritage Impact Assessment from the heritage architects Goldsmith Borgal. This is what they told him about the Simpson Building at 184 Main Street South which he casually destroyed on 9 October 2019:
"This two-storey frame structure is the oldest extant building on the block, and perhaps one of the oldest buildings on Main Street South. Dating to the mid-nineteenth century, it may be the building referenced in an early drawing of the street as the Smith & Empey General Store. Smith & Empey was established in 1837 and was located immediately north of the North American Hotel. The building at 184 Main Street South is also represented on the 1862 plan of the Village on Lot 19. Charles Hargrave Simpson, whose wife, Anne Mary Simpson, was the Ontario's first woman druggist, once owned the building. Simpson operated an apothecary from 1886 to 1914."
The Town's report is silent on the circumstances surrounding the demolition and why it was ordered by Forrest.
The settlement between the Town and Forrest on 17 January 2020 merely tells us that Forrest's company, Main Street Clock Inc
"fully admits that the Demolition was unauthorised under the (Ontario Heritage and Building Code) Acts"
If Forrest sticks to the latest agreement (he broke the original one from 2 May 2018 by demolishing the Simpson Building without permission) then the Town will not:
"directly or indirectly, commence, facilitate or encourage any prosecutions… legal proceedings or punitive actions against Main Street Clock Inc (or) any of MSCI's officers or directors…"
relating to the events and conduct that "gave rise to (the) said demolition."
Admission of Guilt
Forrest's "public admission of liability" is found at paragraph 28 of the agreement:
"The following statement of MSCI may be used by the Town in a media release after the signing of this Further Amendment:
"Main Street Clock Inc acknowledges and regrets that the Simpson Building was taken down without proper permissions. We accept the penalties and conditions being imposed by the Town and we are committed to a full heritage rebuild and the completion of the adjacent restorations."
To the extent that the Town uses or reproduces MSCI's statement, it shall be used or reproduced in its entirety."
I set out my reasoning for prosecuting Forrest in an earlier blog. I sum it up this way: the decision to demolish was calculated and not inadvertent. It wasn't a mistake. Forrest had been told by Jacques Carrier, the man in charge of the building works on site, that it would cost $100,000 to stabilise the Simpson Building and make it safe. Forrest then ordered him to "take it down".
No-one has contradicted or challenged this version of events.
Very Strong Outcome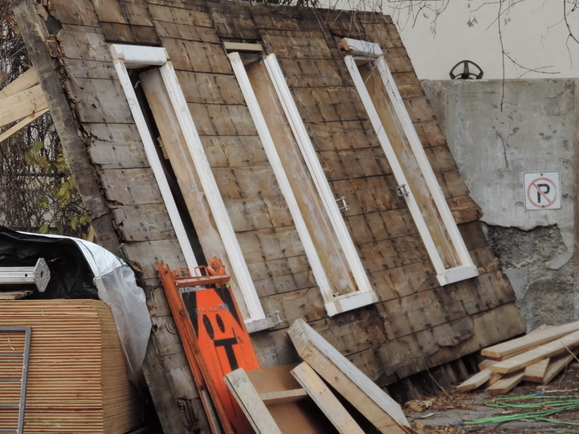 For his part, Newmarket's Mayor, John Taylor, says the agreement with Forrest represents a
"very strong outcome".
He says the decision not to prosecute was taken for the following reasons:
Any penalty imposed by the Courts would not match what Newmarket has achieved
The agreement reduces the possibility of further delays in getting construction on Main Street "moving forward". (The New Simpson Building is supposed to be completed by 30 June 2021).
The Town would avoid the delays and expense of going to Court.
These are all good reasons in themselves but they are predicated on Forrest pleading not guilty and fighting the case in Court.
Given what we all know (even though it is not in the Town's report) I think it is much more likely that Forrest would have pleaded guilty and the matter would have been heard in double quick time – as happened in the famous Kingston case.
Huge gap in knowledge base
We shall probably never know (officially) why Forrest demolished the Simpson building. This adds to the huge gap in our knowledge base.
There is no single repository of information on unlawful demolitions and what happened afterwards. The legal databases do not catch examples which are settled out of Court. And, so far as I can gather, there are no up-to-date academic knowledge bases that capture both types.
Because of this even heritage specialists hesitate to suggest what might be the most appropriate penalty for the deliberate demolition of a designated heritage building within a Heritage Conservation District.
The Ontario Heritage Act sets a maximum penalty of $1Million or a term of imprisonment. But Newmarket Councillor Bob Kwapis told us last week, quoting from a confidential report from Town staff, that most cases result in penalties somewhere between $50,000 and $100,000.
(Bob, flustered and hesitant, gets his knuckles gently rapped by the Mayor. Bob says the figures he is seen to be quoting were not from any report. No. No. No. They were recalled from a conversation he had with someone, somewhere. Oh dear! Click on the link below to see what Bob said.)
But why on earth should this information be confidential anyway? We can all learn from each other.
Sunlight is the best disinfectant.
I contacted over 50 municipalities that are home to 134 Heritage Conservation Districts between them asking if they had ever brought a prosecution under S42(1)(2) of the Ontario Heritage Act and/or S8 of the Building Code Act for an unlawful demolition within a Heritage Conservation District.
Despite falling short of a 100% response rate I can say with some confidence that unlawful demolitions within HCDs are very, very unusual. I found one example close by in Unionville.
But I did not find an exact parallel to the Forrest case where an owner had ordered demolition after having commissioned a Heritage Impact Assessment which found the building to be both early and historic.
Maybe municipalities settle out of Court for the reasons Mayor Taylor cites.
But what's the point of having a $1Million penalty if municipalities don't go to Court?
A seven-figure penalty is no deterrent at all for developers who can make millions in profits from a single deal. (Forrest told his financial backers he expected to make a profit of $10Million had his condo project been approved by the Town.)
But the reputational damage following a conviction in Court is not so easy to brush off.
This email address is being protected from spambots. You need JavaScript enabled to view it.
Debate on 3 February 2020 on the Report into the Demolition of the Simpson Building and the subsequent Settlement agreed between the Town and Bob Forrest's Main street Clock Inc. Check against delivery.
Councillor Bob Kwapis: (Photo right) Thank you Mr Mayor. I do have a question of clarification regarding that in the information provided to us. In the report it states that the Courts seldom impose the maximum penalties under factors determining penalties and that takes into consideration the Heritage Act and the Building Code Act and the usual trend according to this is anywhere from $50,000 - $100,000 in penalties if you go through prosecution and through Courts.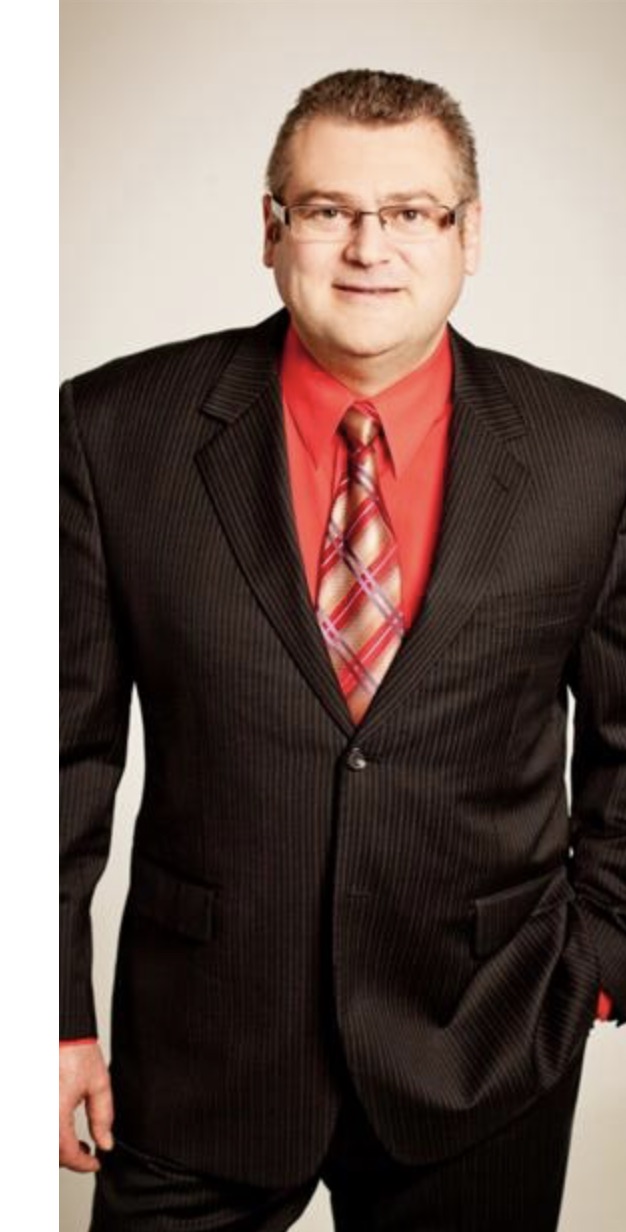 Is that Canada wide? Ontario wide? Specific wide? Where do these numbers come from and is there any clarity somebody can provide for me?
Mayor John Taylor: Where are you referring so some people can find the report?
Councillor Kwapis: Oh! Ah! I'm sorry it was just from conversation. I'm sorry. I'm not referring to a report. It was a conversation that I look… ah… ah… had on the topic anyways. I think I wanted to understand what the actual Courts penalties would be if somebody took on a prosecution.
Mayor John Taylor: If I can help. Being sensitive to (what should be) in-camera discussions. If you could just comment loosely on the rationale or the types of things that were considered when coming to the decision. OK.
Town Solicitor: Through you Mr Mayor. We looked at similar situations of demolitions across the Province and we had discussions with Regional Prosecutors. And so those discussions were private and we'd like to keep the outcome of what we just found out more in a closed session discussion.
(Commissioner for Corporate Services, Esther Armchuk, nods in agreement)
Councillor Kwapis: OK. I appreciate that. I wanna take the opportunity to say that I am extremely happy and I think that the community is extremely happy that this is concluded. It was fast. It was to the benefit of the community and I did want to thank everyone that was part of that, the conversations. And we actually nailed it down. As a matter of fact we saw the first address two doors down from this one that just opened and it looks fabulous. And I look forward and the community looks forward to seeing actually similar types of rebuild progress going forward for Main Street so we don't see boarded up historic store fronts any further. Thank you.
Mayor John Taylor: Thanks very much. Further comments? No? Yeah. I'll just add a couple of comments and then I'll just have one question. Similar to Councillor Kwapis I think this is a very strong outcome. I can only do the kind of research I can do - which is to Google.
Quite some time back, looking for cases where there had been infractions and seeing the kinds of penalties that were imposed, I feel confident that we've probably set the highest outcomes in terms of penalties and related requirements for heritage infractions.
The fact that we are not only able to have the equivalent of $200,000 in a penalty but that there is a commitment to rebuild, a recognition of the action, the inappropriate action. But just as important, maybe more importantly, the $300,000 letter of credit and that the requirements for the release of that letter of credit is tied to the rebuilding of the building and to standards acceptable to the Town and to its Heritage consultant and that those requirements are registered on title.
These are very significant parameters that help us achieve the best outcome we can out of an unfortunate circumstance. And I think it is very important… and I think we managed to get such a strong outcome, perhaps one of the strongest, if not the strongest outcomes, in terms of a municipal response to this type of action.
I think that we are able to do that well, avoiding Court costs, delays in moving construction and the advancement of Main Street forward, is a very significant outcome. So I think this is a great place – not a great place we find ourselves in – but, in consideration of what occurred, this is a very good and strong outcome.
And so, as was said, to everybody involved, my thanks and appreciation because there was a lot of work involved in that and we know that Main Street Clock Inc has understood and taken responsibility for those actions as well.
The question I had, and it might be for planning staff, is that once this has occurred, the report outlines the steps we've taken, actions that we've taken and the outcome that has been achieved.
What I'm wondering is… I'm probably not able to say whether there is anything we could have in place… Are there any jurisdictions that have any different approaches related to building permits on a heritage property… how to deal with heritage properties? Whether you can have requirements or financial tools in place. So is there anything in terms of best practice out there? In terms of anything we could have done to try to prevent…
You can't prevent something like this if somebody – and I've said this before – if somebody decides to take a building down in the middle of the night – and I'm not saying that is exactly what occurred here.
And if somebody decides to do that, it is pretty hard – you know guards on every corner – it is pretty hard to always be able to action that, but is there anything we could do and is staff looking into to ensure that we are using all the tools available, all the appropriate tools available?
Mr Unger.
Acting Director of Planning Jason Unger: Yes. Through you Mr Mayor. We have reached out to some other jurisdictions. Speaking to some of the heritage planners and we are just getting a few things in – just this morning actually.
Admittedly a lot of it is related to when their property is subject to a site plan application or to a building permit. Some of the things we are hearing for example… we mentioned a letter of credit is one of the things they suggested you put in up front. They talked about potentially increasing the frequency of inspections after a building permit has been issued so you are on site more.
Mayor: More frequent in relation to heritage rather than non-heritage?
Jason Unger: So there's that and there are budget implications with that as well. They talked about, for example, if something requires a site plan agreement – and again it is more (about) education but it is an acknowledgement directly in the site plan agreement that the owner will sign, that it is acknowledged that this is a heritage property. So again it is…
Mayor: Subject to the following terms…
Jason Unger: Yes. So it is. Again, these are all things that are directly related to property that's under a building permit or a Planning Act application. In terms of – outside of that – really what we are hearing from other municipalities is that it is about education and awareness and just continuing as a municipality to ensure that people understand the importance and significance of heritage properties.
We need to talk about using members of your Heritage Committee or Lower Main Street group… just to be vigilant. And the general public, if they are about, to keep their eyes (open and be) aware of heritage property that's under a building permit or activity going on but, as I said, we are looking into it.
(We) heard this morning and some things we heard back already. But there is more coming in. We can report back to Council.
Mayor: Great. Thank you. Members of our community and heritage people like the heritage advocates were in touch with us immediately (after) what occurred. But, again, (with) the situation being what it was, I'd just be curious to get some sort of update in the future. Perhaps an information report on what's discovered or uncovered in the coming weeks about options about whether any of those are advisable to being actioned.
Jason Unger: We can certainly do that.
CARRIED nem con
---
The Ontario Heritage Act says:
Erection, demolition, etc.
42 (1) No owner of property situated in a heritage conservation district that has been designated by a municipality under this Part shall do any of the following, unless the owner obtains a permit from the municipality to do so:
1. Alter, or permit the alteration of, any part of the property, other than the interior of any structure or building on the property.
2. Erect, demolish or remove any building or structure on the property or permit the erection, demolition or removal of such a building or structure.
The Building Code Act says this:
Building permits
8 (1) No person shall construct or demolish a building or cause a building to be constructed or demolished unless a permit has been issued therefor by the chief building official.