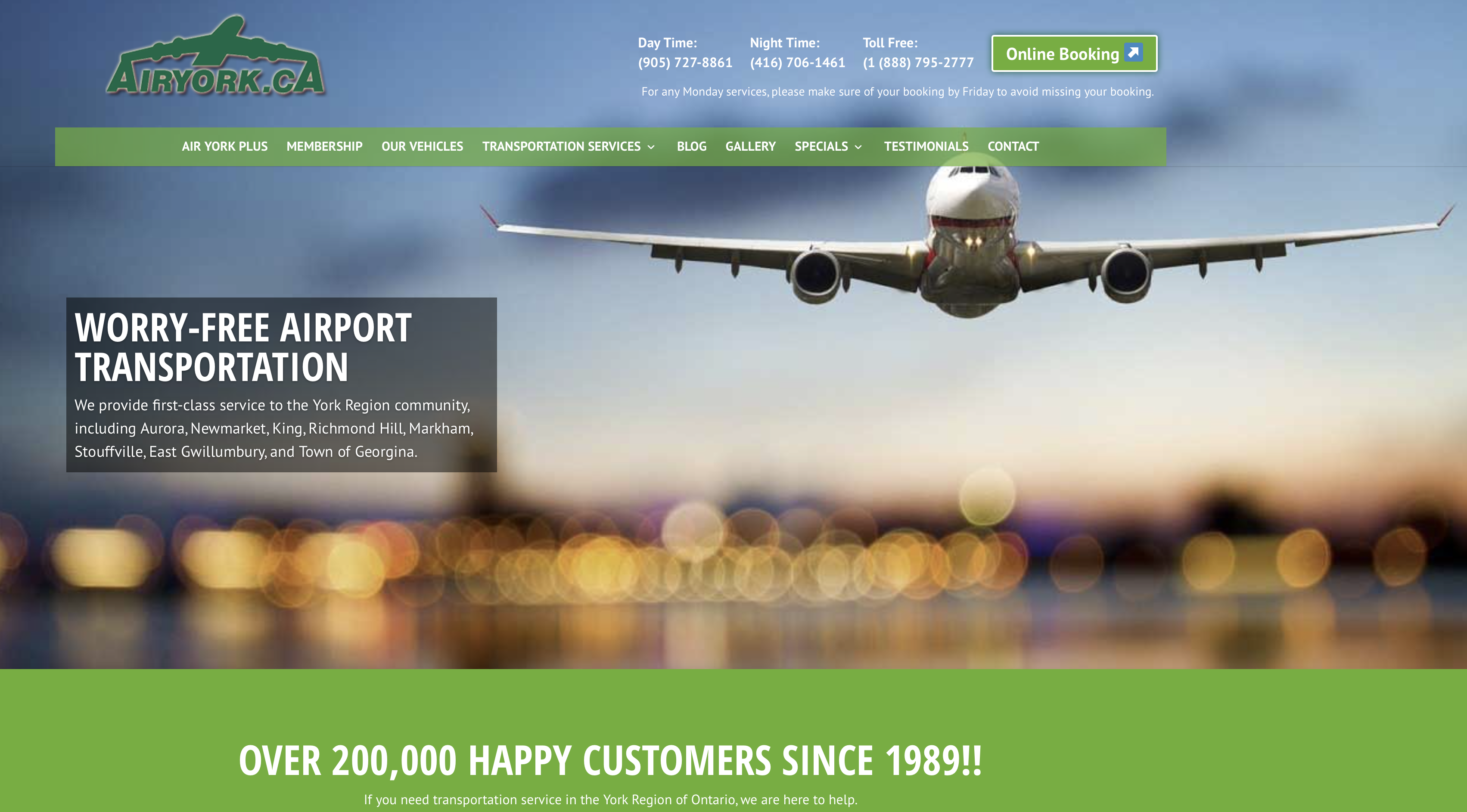 Being late for your flight is seriously bad news, especially when you are going on vacation.
Of course it is not as bad as being late for a wedding or a funeral but it is definitely up there, something you want to avoid.
So I pay AirYork – the airport transportation people - $180.80 to take us to Pearson and bring us back from the airport after a week in Yucatan.
For weeks I've been burnishing my Spanish and boning up on the Mayan civilisation. We planned to visit Chichen Itza in the humid interior.
Instead I am tapping this out in Newmarket where there is snow on the ground.
Worry-free airport transportation
We booked AirYork ages ago, attracted by their pitch to potential customers. They promise travellers a "timely and reliable" service. They boast:
"You can count on us for arriving and getting you to your flight in a timely manner. We know that airline flights are not as enjoyable as they once were, and the last thing you need is the added frustration of having to get on a later flight because you missed the one you planned to be on. We have over 27 years of experience, which is far longer than any of the other Pearson Airport transport companies in the York Region of Ontario."
We should have been picked up from home at 6.15am to get to the airport by 8.30am when the flight closes. At 7am our driver (let's call him John Smith) zooms into our driveway. He apologises for being late but the weather was bad and he had to pick up some other people in Sutton, 30km north of us. We learn he was in Sutton at precisely the time when he should have been in Newmarket.
Despite this, I remain confident our driver will get us to Pearson in time. We shall have one and a half hours to get there. But as we run into the morning traffic jams and slow to a snail's pace I realise we are not going anywhere. The Sutton people are getting concerned too though their flight is after ours.
We arrive at Pearson after the flight has closed. The WestJet desk is surrounded by a bunch of hyper agitated people who are in the same boat. I feel strangely calm – as I often do when things go pear shaped.
Take me to Cancun - whatever it costs!
At the desk a young woman tells me there are no other flights that day. I hear myself rashly requesting two seats on any flight that day to Cancun "whatever the cost".
She scans the screen and shakes her head. There's nothing, she says. Nor the following day. But she can get us on a Friday evening flight which gets into Cancun in the early hours of Saturday morning. Then we would face another long road journey to our destination.
We calculate we would have three days in Mexico, costing us an arm and a leg.
We decide to cut our loses and call AirYork to take us back home.
Scheduling Problems
Later that day I contact Gary at AirYork who tells me there were "scheduling problems". He is sorry we missed our flight and says AirYork will pay our re-booking costs to get on a later flight. I tell him it is not quite so simple and I send Gary an itemised list of our expenses - all absolutely watertight with everything receipted and documented.
Gary says some of the items are hard to understand and he wants to go through them
"to find a better tune".
The next day I send a further email giving an expanded explanation for each part of my claim for reimbursement. I say:
"Please let me know before the weekend if you require anything further from me and when we might expect reimbursement.
"I hope the matter can be settled quickly and in a straightforward way and we can put the nightmare of our lost vacation behind us."
There's radio silence. But I'll give AirYork a few days grace. And then I'm off to the Small Claims Court – the first time ever - to let them sort it all out.
Even if we get our money back we've still lost our vacation.
And how do you compensate for that?
This email address is being protected from spambots. You need JavaScript enabled to view it.