Newmarket saw a healthy 6.1% increase in new jobs between 2018 and 2019 with our southern neighbour Aurora lagging with 3.4% growth.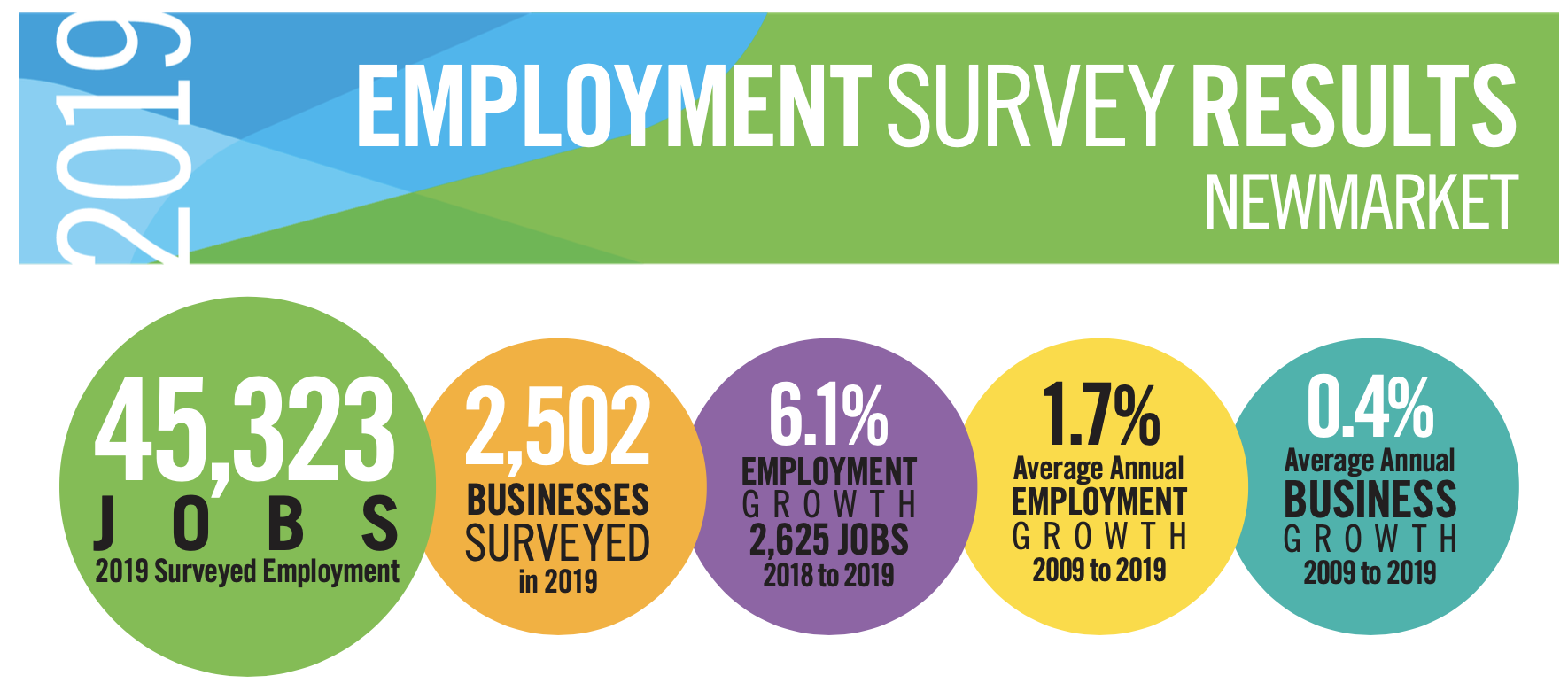 But over the decade from 2009 - 2019 Newmarket has trailed Aurora substantially in employment and business growth (see graphics).
This fascinating information comes from the employment survey of York Region's nine constituent municipalities. But these arresting little nuggets do not appear in the parent document: York Region's 2019 Employment and Industry Report.
Remarkably, this information is not shared outside York Regional Council.
It is kept in a locked drawer at the Regional Administrative Centre - unless you ask and are persistent. (You can see the snapshots for Newmarket, Aurora and East Gwillimbury by clicking the link at the bottom of this blog.)
Too embarrassing
A few years ago our Regional politicians decided the publication of employment survey sheets for each of the nine constituent lower tier municipalities risked embarrassing comparisons being made and so they instructed officials not to circulate the data. They received their own personal copies in a brown envelope, under the desk.
This is, of course, an absurdity. For years I've been pointing out the lunacy of "open data" municipalities keeping statistics secret to avoid giving offence to politicians.
Clearly we should not allow politicians to decide which statistics are good enough for the rest of us to see. If there is no merit in providing these individual municipal snapshots then why do the boffins at York Region continue to produce them?
In Newmarket we generally get a commentary on the Region's annual Employment and Industry Report which gives a local perspective on the Region-wide figures. Unfortunately, we don't have a commentary yet on the latest report. But we have one for 2018 which says this:
"... Also in 2018, Newmarket welcomed Market & Co at Upper Canada Mall which is expected to bring 200 additional jobs to the Corridors (ie Yonge Street and Davis Drive) and the relocation of Celestica's manufacturing facility to 213 Harry Walker Parkway began after a substantial effort by multiple Town departments. these jobs will be reflectedin the 2019 job numbers report which is scheduled to be released in December of 2019."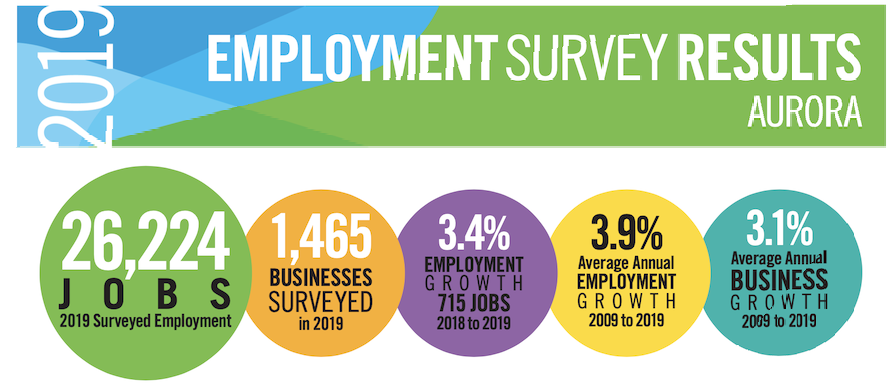 This goes some way towards explaining the big hike in employment in Newmarket last year but I am looking forward to getting the full picture in due course.
Estate Agents lead the way!
Overall, York Region is an economic powerhouse. The service sector has grown at an annual average rate of 3.2% over the past decade. I learn that real estate is the fastest growing sector since 2009 with an average annual increase of 7.8%, increasing by 12,050 jobs. The report goes on:
Educational services sector has doubled in the number of jobs since 2009, adding over 20,040 jobs in the last decade, an average annual increase of 7.1%
The professional, scientific, and technical services sector has added over 9,400 jobs over the last decade, an annual growth rate of 1.8%
Finance and insurance sector has increased at an average annual rate of 3.5% of over the last 10 years adding approximately 9,700 jobs
Health care and social services sector had an average annual growth rate of 5.4%, adding over 18,290 jobs since 2009
Manufacturing and goods producing sectors have grown at an average annual rate of 2.2% over the decade.
Manufacturing continues to hold the largest share of employment in the Region at 14%. The 2008-09 recession impacted the manufacturing sector and lowered its growth rate over the last ten years, however manufacturing employment still increased by 7,900 jobs over that period
The construction sector has demonstrated strong growth since 2009, adding over 17,600 jobs to the Region, growing at an average annual rate of 4.9%
I've often wondered where all these construction workers come from. They are absolutely everywhere.
Apples with apples
But - back to my main point - we need the figures for our own municipalities, coupled with the usual health warnings about comparing apples with oranges. We don't want information that is available to be witheld from us on the grounds we may draw the wrong conclusions.
Elsewhere... the Region has decided to abandon this annual employment survey. It will now take place every two years. This means the next set of figures will be reported to York Regional Council in 2022.
This email address is being protected from spambots. You need JavaScript enabled to view it.