It was quite a shock to discover that our Mayor, John Taylor, was being tested for coronavirus and is now at home in self isolation.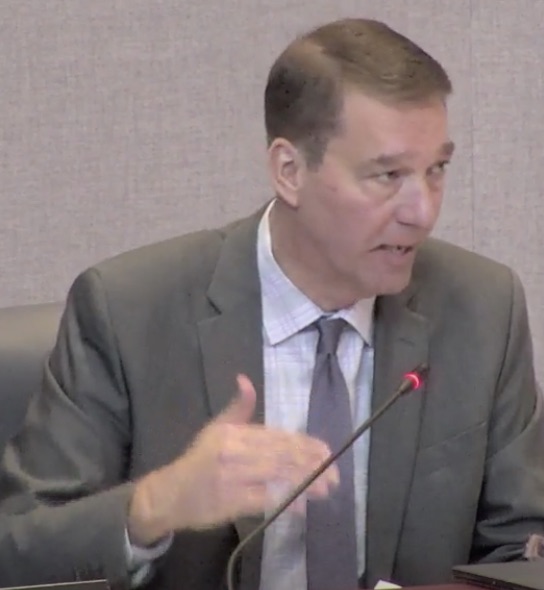 He tells Newmarket Today:
"I have been experiencing shortness of breath, nausea and fatigue. As a result, Public Health decided, based on our interview, that I should be tested for COVID-19. I was referred to Southlake Regional Health Centre to be tested. Southlake Regional Health Centre asked me to wait in my car until a negative pressure room was available. After waiting approximately one hour, I was taken directly to that room where I waited for another hour or so. I was tested and sent home. I am currently in self-isolation as directed by Public Health and am awaiting results."
We hope he recovers completely - and soon. The captain is needed back on the bridge.
The fact that the Mayor had to wait at Southlake for two hours before being tested surprises me. But I guess Southlake, just ike the rest of us, is getting up to speed on this new contagion in our midst.
Our local MPP - and Minister of Health – Christine Elliott tells us yesterday in her latest newsletter (click link below) that the Government is establishing dedicated assessment centres and that our nearest one for Newmarket-Aurora is Mackenzie Health.
I see it is not open yet but we are told it will be up and running on Monday evening.
Personally, I feel we are all in safe hands.
This email address is being protected from spambots. You need JavaScript enabled to view it.
From the Toronto Star: Are we testing enough for COVID19?
Update on 16 March 2020: Taylor gets the all clear.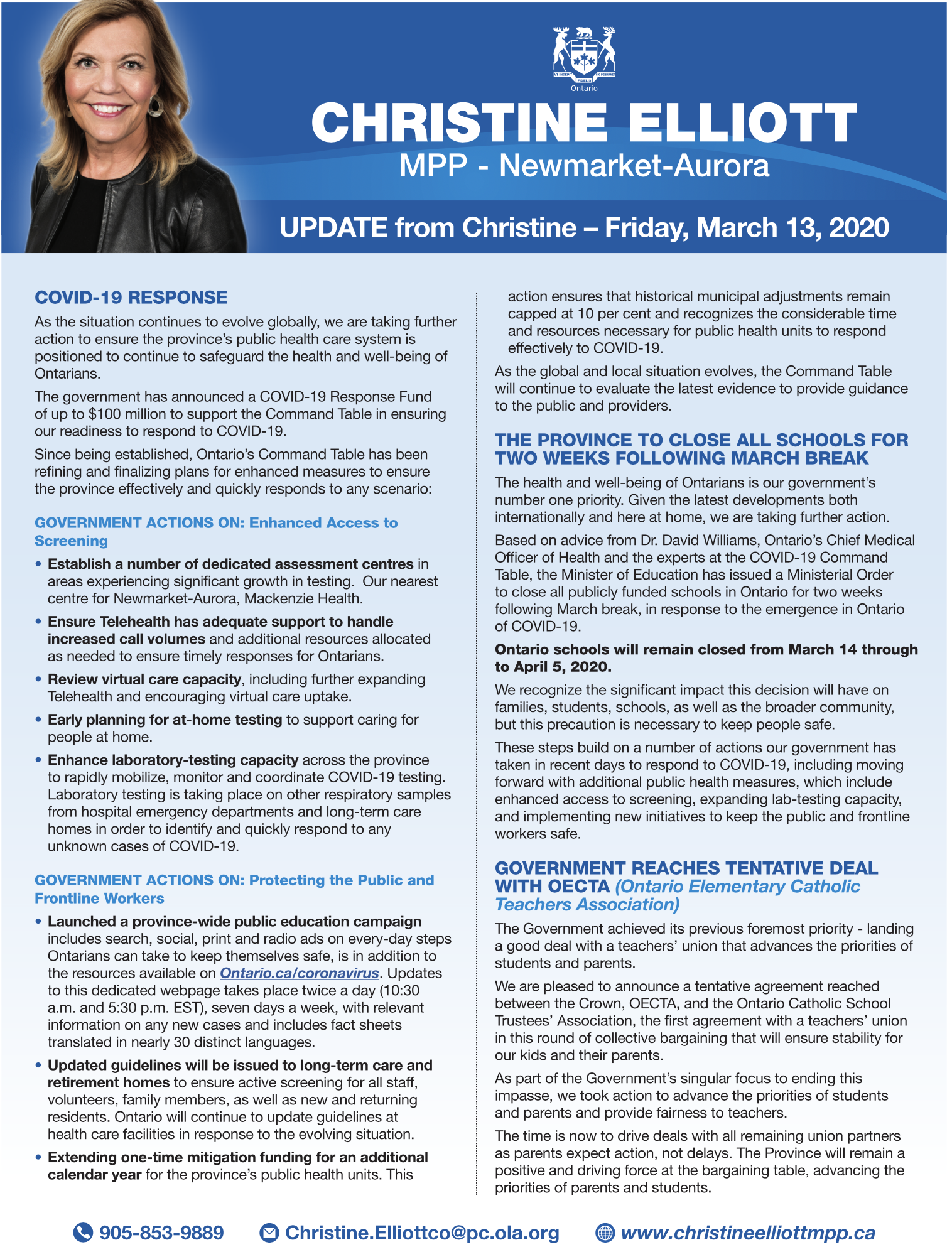 ____________________________________________________________________________________________