One year ago to the day the developer Bob Forrest ordered the unlawful demolition of the Simpson Building in the heart of the old downtown. It was once the apothecary of Ontario's first female pharmacist, Anne Mary Simpson. We lost a priceless part of Newmarket's history.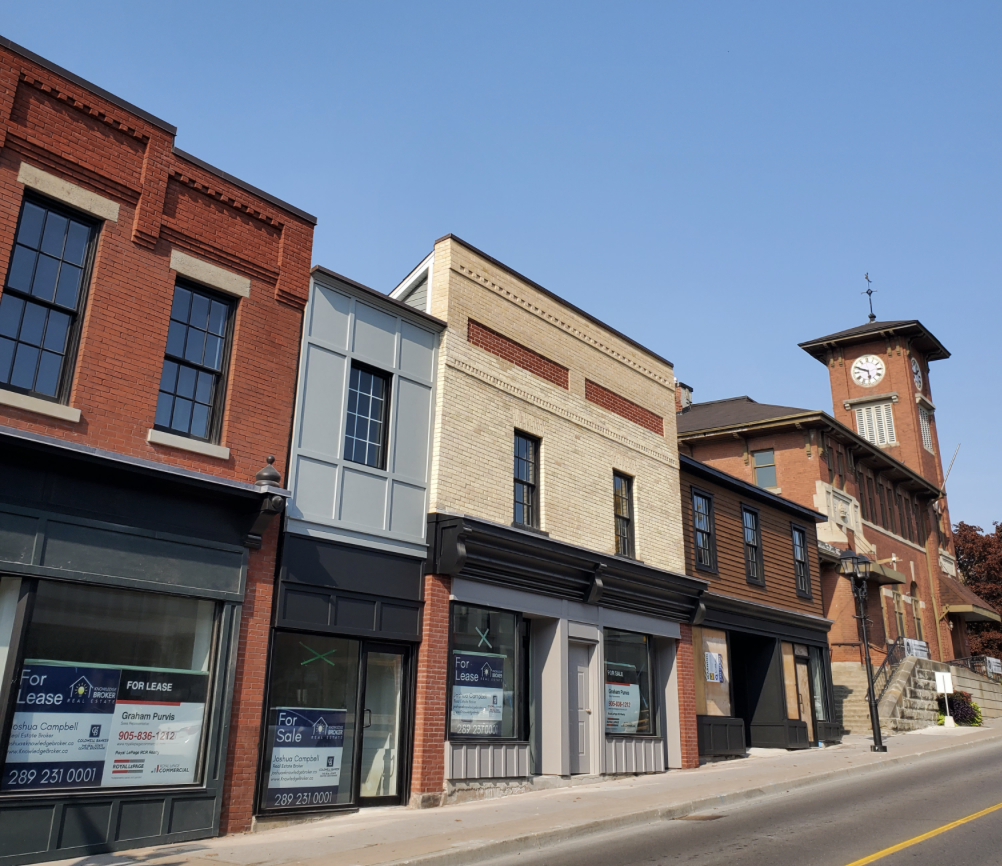 Earlier this year, the University of Waterloo's Dan Schneider asked me to post a guest piece on his heritage blog and this is my take on what happened.
Unfortunately, there is no official report from the Town setting out the sequence of events, explaining what happened on 9 October 2019 and why.
The Town struck a deal with Forrest allowing him to admit that the building was taken down without permission. There would be no prosecution. In return, Forrest promised to rebuild the Simpson Building and restore the adjacent commercial buildings he owned.
It was a get-out-of-jail-free card.
Most of the work has now been completed and the buildings look good. (Photo right taken in late September 2020)
Forrest has been trying to sell his properties on Main Street South for many months now, so far without success. But these are difficult times.
He could, of course, lower the asking price and still walk away with millions.
This email address is being protected from spambots. You need JavaScript enabled to view it.