This Thursday (22 October 2020) Newmarket Mayor John Taylor will tell York Regional Council that it is time to have a Regional Chair that is directly elected by the voters. Ever since the Region was established the Chair has been indirectly elected by members of the Council. It is a throwback to a different age.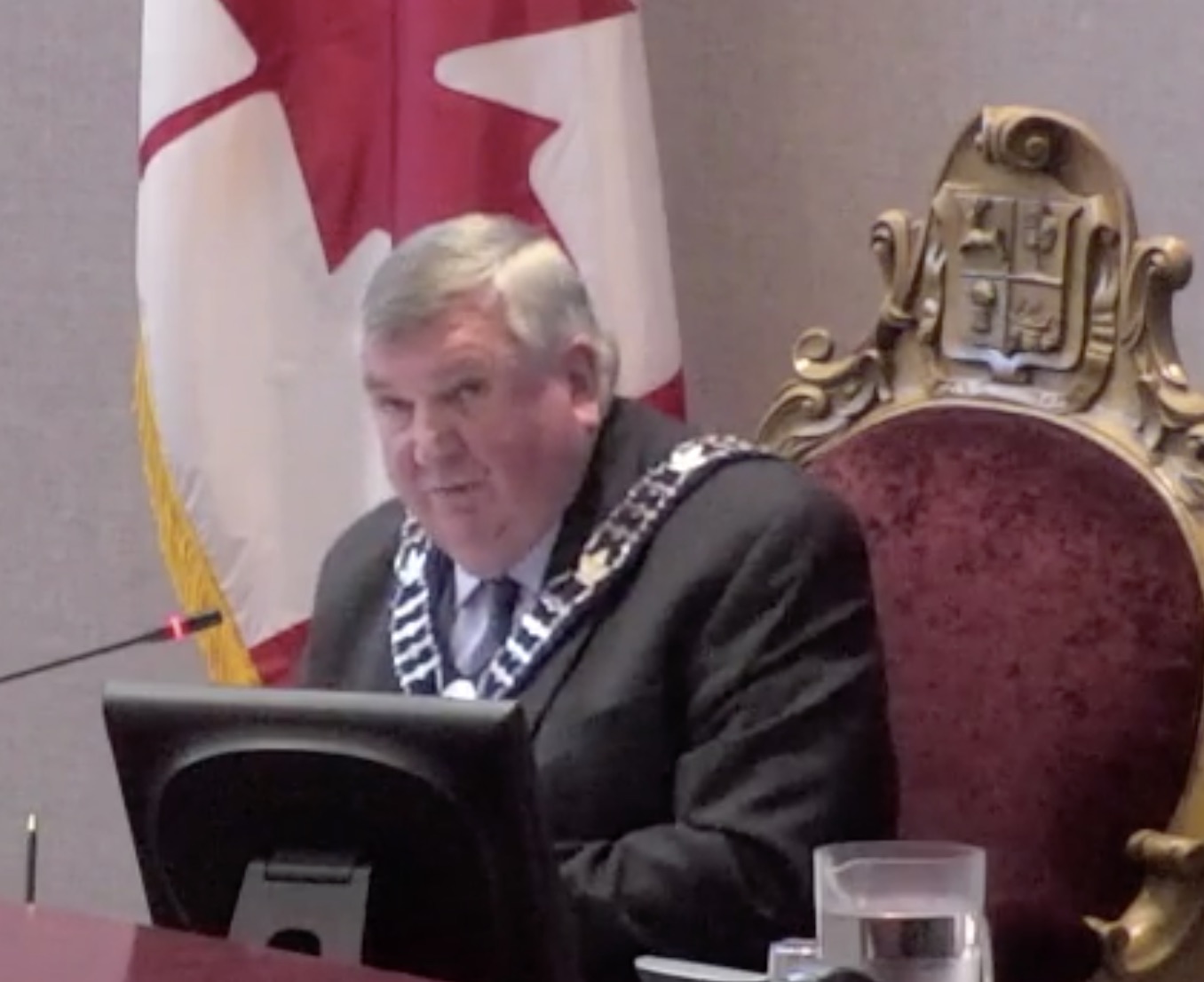 Years ago, former Newmarket Aurora MPP Chris Ballard introduced a Private Members' Bill which would force the direct election of the chair of York Region. But, like so many other PMBs, it failed to get onto the Statute Book.
On 2 March 2016 I gave evidence to the Bill Committee (along with former Newmarket Mayoral candidate Chris Campbell and Newmarket councillor Christina Bisanz) and the points we made then are still valid today. I told Committee members:
"(York Region's) population is bigger than PEI, Newfoundland, Labrador, New Brunswick, Nova Scotia, Saskatchewan, and it's rapidly closing on Manitoba. Yet the person who leads York region is indirectly elected by 20 people."
When Ballard's Private Members' Bill didn't pass into law (and very few PMBs do) it was picked up by Kathleen Wynne's Liberal Government and rolled into an omnibus Public Bill which guaranteed it would pass. The incoming PC Government under Doug Ford then scrapped the elections for regional chairs at the same time he cut the size of Toronto City Council by half.
Popular Mandate
Taylor has a long record supporting direct election. Indeed, when he stood for Regional Chair in 2014 – predicting he would lose – the contest drew attention to the inherent absurdity of having an indirectly elected chair with no popular mandate.
The Regional Chair for the last six years, Wayne Emmerson, is jovial and knows how to run a meeting. (Photo right) But he admits he would never win an election at large.
Van Bynen against direct election
Newmarket-Aurora's Liberal MP, Tony Van Bynen, deeply conservative in so many ways, always set his face against direct election when he served on the Regional Council as the mute Mayor of Newmarket. Scandalously, he disregarded the 7-1 vote on Newmarket Council in favour of direct election and cast his vote for the status quo when the Region voted on the issue.
Emmerson - whose remuneration package is lavish - has grown more imperial with the passage of time. In March last year he felt obliged to apologise to Regional Councillors Jack Heath and Joe Li for being unnecessarily brusque with them, giving them a dressing down in public.
On Thursday Joe Li will be seconding Taylor's motion.
This email address is being protected from spambots. You need JavaScript enabled to view it.
Updated on 21 October 2020 to include a new fourth paragraph explaining how Ballard's Bill was picked up by the Government and became law.
The following motion was deferred from the Regional Council meeting of February 27, 2020 to the meeting on 22 October 2020. To be moved by Mayor Taylor, seconded by Regional Councillor Li:
That the Regional Chair be directly elected by an at large election.
Note: In 2018 the Ford Government decided to scrap the elections for Regional Chairs which the previous Liberal Government had mandated. Emmerson had decided not to run in the election for Regional Chair but changed his mind after Ford's announcement.
Update on 22 October 2020: At the Council Meeting today Taylor moved the motion that the Regional Chair be directly elected. He did not speak to his motion and there was no debate. In favour of direct election: 6. Against direct election 14.
In favour of a directly elected Regional Chair: Regional Councillor Don Hamilton (Markham), Regional Councillor Jim Jones (Markham), Regional Councillor Joe Li (Markham), Mayor Tom Mrakas (Aurora), Mayor John Taylor (Newmarket), Regional Councillor Joe DiPaola (Richmond Hill)
Against a directly elected Regional Chair: Regional Councillor Jack Heath (Markham), Regional Councillor Linda Jackson (Vaughan), Mayor Iain Lovatt (Whitchurch-Stouffville), Mayor Steve Pellegrini (King), Regional Councillor Carmine Perrelli (Richmond Hill), Mayor Margaret Quirk (Georgina), Regional Councillor Gino Rosati (Vaughan), Mayor Frank Scarpitti (Markham), Mayor David Barrow (Richmond Hill), Mayor Maurizio Bevilacqua (Vaughan), Regional Chair Wayne Emmerson, Regional Councillor Mario Ferri (Vaughan), Regional Councillor Robert Grossi (Georgina), Mayor Virginia Hackson (East Gwillimbury).