The old banker and former Mayor of Newmarket is coming out of retirement to go to Ottawa as Newmarket-Aurora's next MP. At least that's the plan.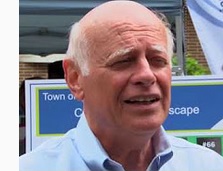 Our current MP, Kyle Peterson, has decided to throw in the towel after one term, opening up a vacancy for Van Bynen who tells us he "scopes" things out before making a move.
No-one wanted the Newmarket-Aurora Liberal nomination last time round except Kyle Peterson who got it by acclamation. The same thing could happen again.
Personally I think healthy political parties need competition for big jobs. I don't like shoo-ins.
Indeed, Team Trudeau's nomination process recognises this and encourages Liberal Associations to cast the net wide to attract women candidates and those from under-represented groups.
Tony Van Bynen's profile somehow doesn't quite match.
That said, he has a lot of things going for him. Name recognition, for example.
Neighbourliness
He projects an amiable, avuncular persona. His political credo can be summed up in the word "neighbourliness". And we all like a good neighbour. But is that enough? And why on earth does Van Bynen, now in his late sixties, want to go to Ottawa anyway? He already has a fistful of pensions. Is it the restaurants?
Van Bynen explains:
"I realize that after an 18-year municipal career, being steadfastly bipartisan, this might come as a surprise. However, I am very concerned about where this country could be headed if Andrew Scheer were to become prime minister."
"Climate change is very real and the Conservatives are pretending it is not a serious issue — they don't even have a plan for combating it. I've seen the negative effects of provincial and federal neglect on our communities. We cannot afford to go backward."
He tells us he is also concerned about protecting health care and social programs under Conservative governments at the provincial and federal levels. I've spent years following debates at York Region, pressing for meetings to be televised and live-streamed, and I cannot recall a single instance when Van Bynen spoke out on social policy issues. He may have whispered something about the climate crisis at some stage in his 18 bi-partisan years, but I can't recall the headlines.
I get so fed up with him saying nothing and collecting his $55,000+ "stipend" for just being there that I dub him Van Trappist - a tag that sticks. He makes no effort (unlike our current Mayor, John Taylor) to shape or lead opinion at York Region. Van Trappist is just coasting, not even paying attention to matters affecting our own area.

Yet this same Tony Van Bynen says the country needs strong leadership nationally.
A secretive old banker
Tony Van Bynen has many qualities but leading from the front is not one of them. He is essentially an administrator, cautious and secretive as befits an old banker.
He is not a leader. I have this on the authority of Dave Kerwin, the nation's longest serving councillor until he retired from Newmarket Council last year. He saw Van Bynen close up for 18 years and in June 2016 publicly berated him:
"You never show leadership. And that's what's wrong."
I thought Kerwin had gotten carried away in the heat of the moment but he was sticking to his guns a week later, claiming he didn't regret a word of what he said. That is Kerwin's considered view of the man who would be our MP.
To be fair, Van Bynen has some positives. He smiles a lot (and that's good) and he knows how to chair a meeting. But, then again, so do I - together with lots of other people.
Van Bynen dislikes openness and transparency. He consistently voted against opening up York Regional Council to the cameras.

And when it suited him he was prepared to disregard the views of his colleagues, expressed in a democratic vote.
Don't trust the people
When the issue of electing a York Regional Chair came up for discussion at the Regional Council on 18 February 2016 Van Bynen was one of 14 voting for the status quo, openly snubbing the views of his colleagues on Newmarket Council who voted 7-1 for direct election.
As Mayor he tendentiously blocked people he considered troublesome from viewing his tweets. Including me. It is a practice he continues as a private citizen. But is this going to continue when he is our MP? If so, should we be worried?
What kind of MP would he make?
Fortunately, we needn't speculate. We have his record as Mayor of Newmarket to guide us.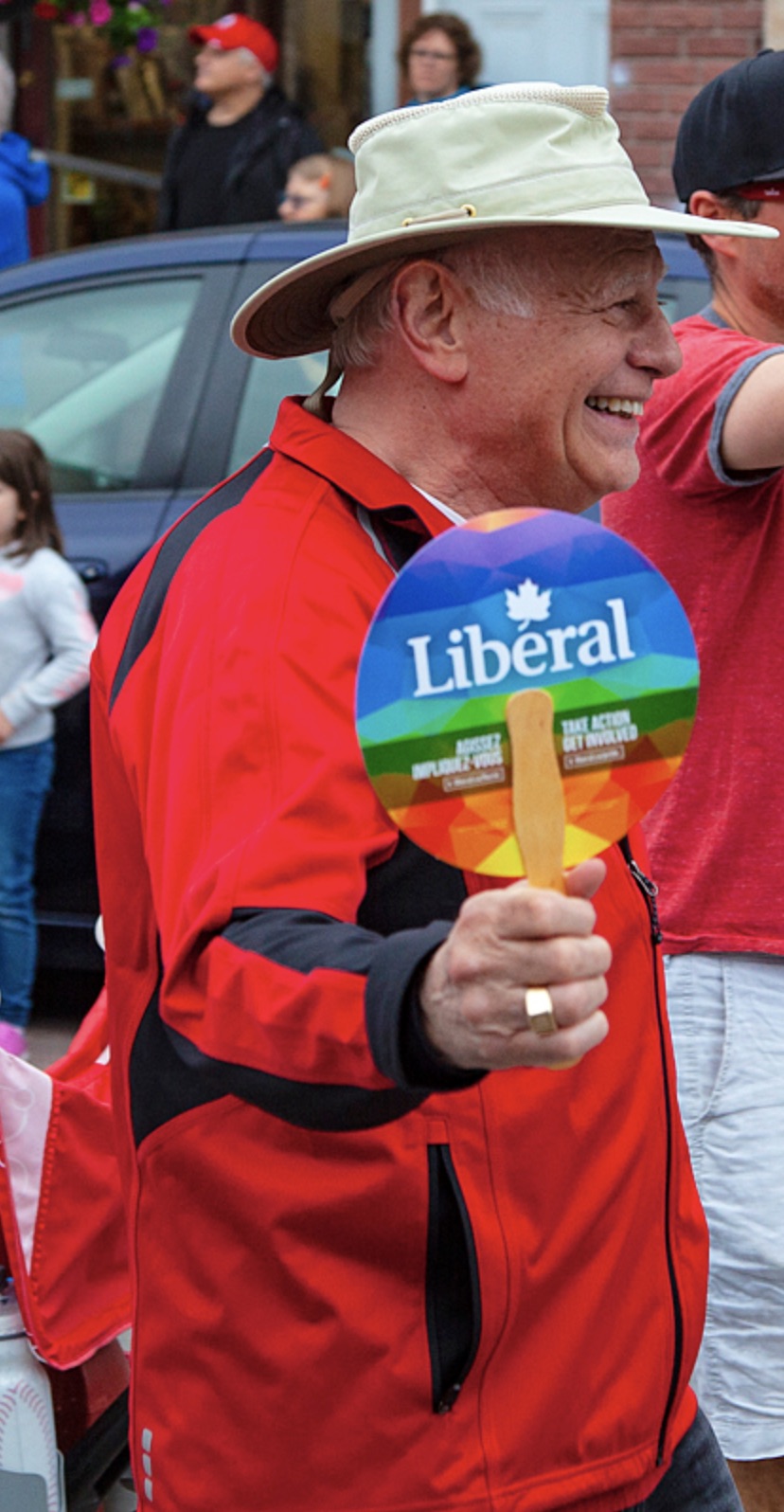 He told the press he would be:
"a voice for fiscal prudence, just as I was on Newmarket council."
Dining out on our dollar
That didn't stop him dining out on our dollar for years. Nothing very prudent about that.
Van Bynen is famously economical with the actualité. While Mayor he failed to disclose all sources of income. He was always getting more than was reported in the Sunshine List. A skilled operator, he never gave a straight answer to the simple question: How much do you make as Mayor? The money he got from sitting on the Hydro Board was a State secret until I forced the issue in 2015. It is now routinely published.
Van Bynen is not candid with people. The redevelopment of Glenway meant a massive dislocation for hundreds of local families. And the decisions which led to the redevelopment were immensely controversial. At the public "Lessons learned" meeting he thanked everyone for their comments and views which would be "fully considered". But he didn't have the guts to tell us what he thought went wrong. It was entirely typical that he expressed no view.
No applause!
He has an obsession with process and procedure, often scolding members of the public who have the temerity to applaud at public meetings. They are told to show respect.
Van Bynen likes to cut deals with developers. He likes to operate in a grey area where people don't stake out positions in public. He prefers nuance. During the big debates on the future of Newmarket's historic Main Street he was rooting privately for Bob Forrest, the developer who wanted to demolish a row of historic commercial buildings in the heart of the heritage district, while telling us he didn't have a view. And then, on 26 August 2016, the mask slipped and he blurted out:
"The Clock Tower is a great example of the intensification we need".
Translated, this means Van Bynen was prepared to rip up the Town's Heritage Conservation District policy as the price of staying onside with Bob Forrest. In his weird management-speak Van Bynen told us:
"We've learned through Glenway that polarity doesn't help anybody."
Van Bynen is also a gradualist; someone comfortable with others setting the policy agenda. Instead of rattling the bars of the cage when Metrolinx announced the twinning of the Barrie line would stop at Aurora he meekly accepted the decision with resignation, as a fact, not to be challenged.
He believed an all-day, two-way 15 minutes rail service would come to Newmarket eventually:
"easing into it as we go forward".
He slept through a subsequent debate.
If and when Tony Van Bynen MP gets to Ottawa we can be certain of one thing.
He won't make waves.
But he will make money.
This email address is being protected from spambots. You need JavaScript enabled to view it.