In 2018 Tom Vegh was elected as Newmarket's Regional Councillor, serving on the Town council and on York Regional Council.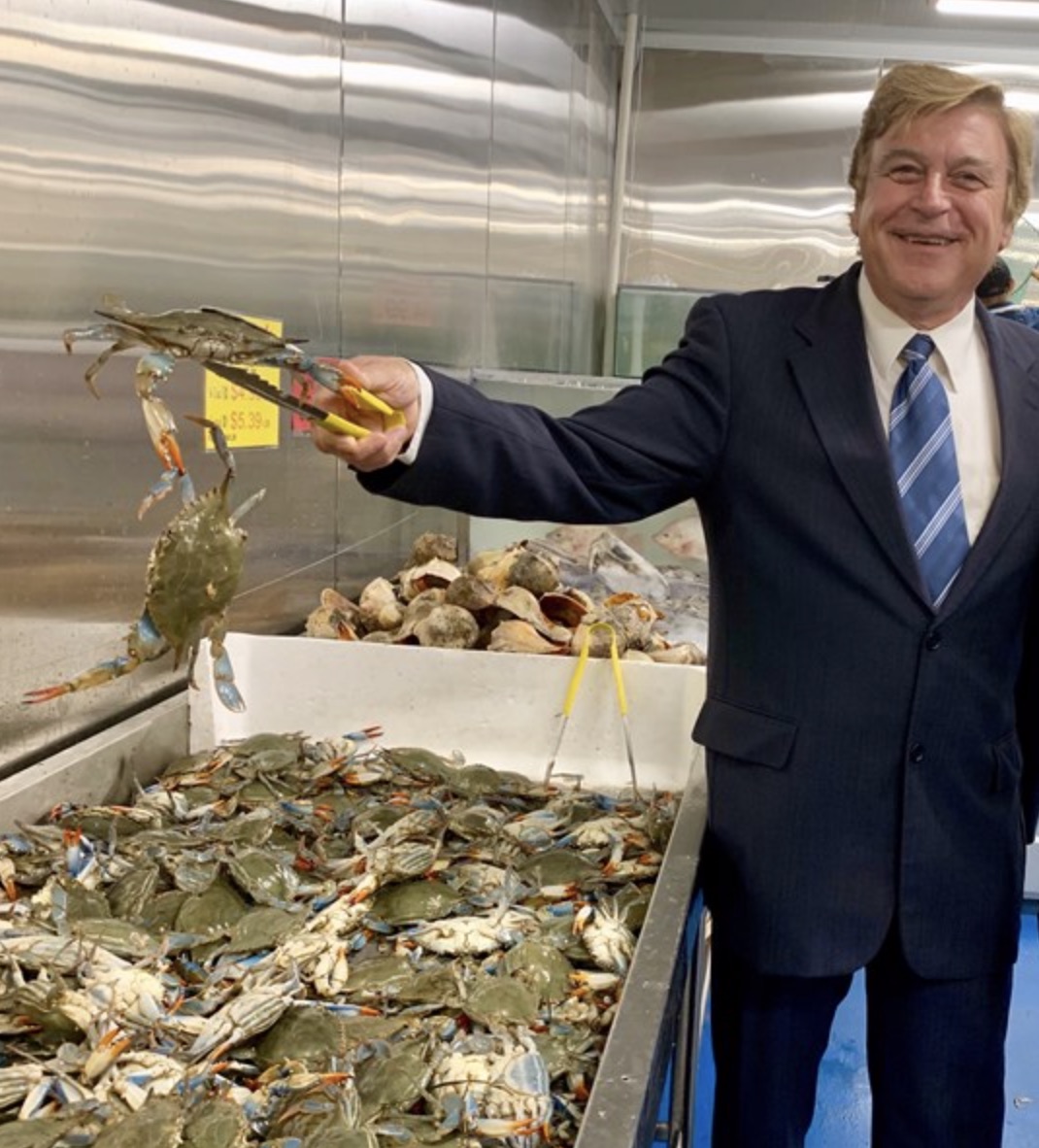 Earlier this month, at a York Region committee meeting, Tom voted for a motion promoted by landowners and developers, to open up parts of the Greenbelt in Markham and Vaughan, to allow uses that would otherwise be prohibited. During the one-and-a-half-hour debate he said nothing.
Getting elected
Of course, it costs money to get elected and Tom borrowed $27,798.02 from CIBC and Scotiabank. He also raised $49,469.02 in contributions – much of it from developers and their facilitators.
There is nothing unlawful about this. But it's not something I would do. I think it is inappropriate for developers to bankroll candidates running for election. The reasons are spelt out here by York University's Professor Robert MacDermid.
Since the video was made in 2010 campaign finance rules have been tightened up but life continues much as before.
Corporate donations banned
The key change, brought in for the last municipal election in 2018, prohibited corporations and trade unions from making campaign contributions. Instead only individual residents in Ontario can make campaign contributions and these are capped at $1,200 per candidate per person. The previous limit was $750.
Developers are still financing candidates but the money comes from them as individuals, not from the company.
Some candidates can raise huge sums of money but they can't necessarily spend it. Election rules limit the amount which can be spent during a campaign. Campaign finance returns have to be filed and the information I rely on is in the public domain. If you know where to look.
In the race to become Newmarket's Deputy Mayor and Regional Councillor Tom was well supported by developers – many with projects in and around Newmarket and across York Region.
Glenway developer backs Tom
Tom received $1,200 from Joanne Barnett from Marianneville/Kerbel. She wears a number of hats but I remember her most for her work at Glenway, redeveloping the old golf course which the company bought for a song (under $10M). Marianneville made millions.
She is also Vice President of Planning Operations at the Kerbel Group and VP of Marianneville Stonehaven Limited.
Tom also received $1,200 from Toba Scott who works as a personal assistant at the Kerbel Group.
The main man, Jeff Kerbel, contributed $1,200.
And another $1,200 came from Renzo Fabbro from Andrin Homes which describes itself as
"a fully integrated real estate company that excels in the development, financing and construction of residential and commercial properties throughout southern Ontario".
Groundswell
Then Tom received $1,200 from Kerigan Kelly, a Senior Planner at Groundswell Urban Planners. You see their signs everywhere in Newmarket. They lubricate the planning machinery.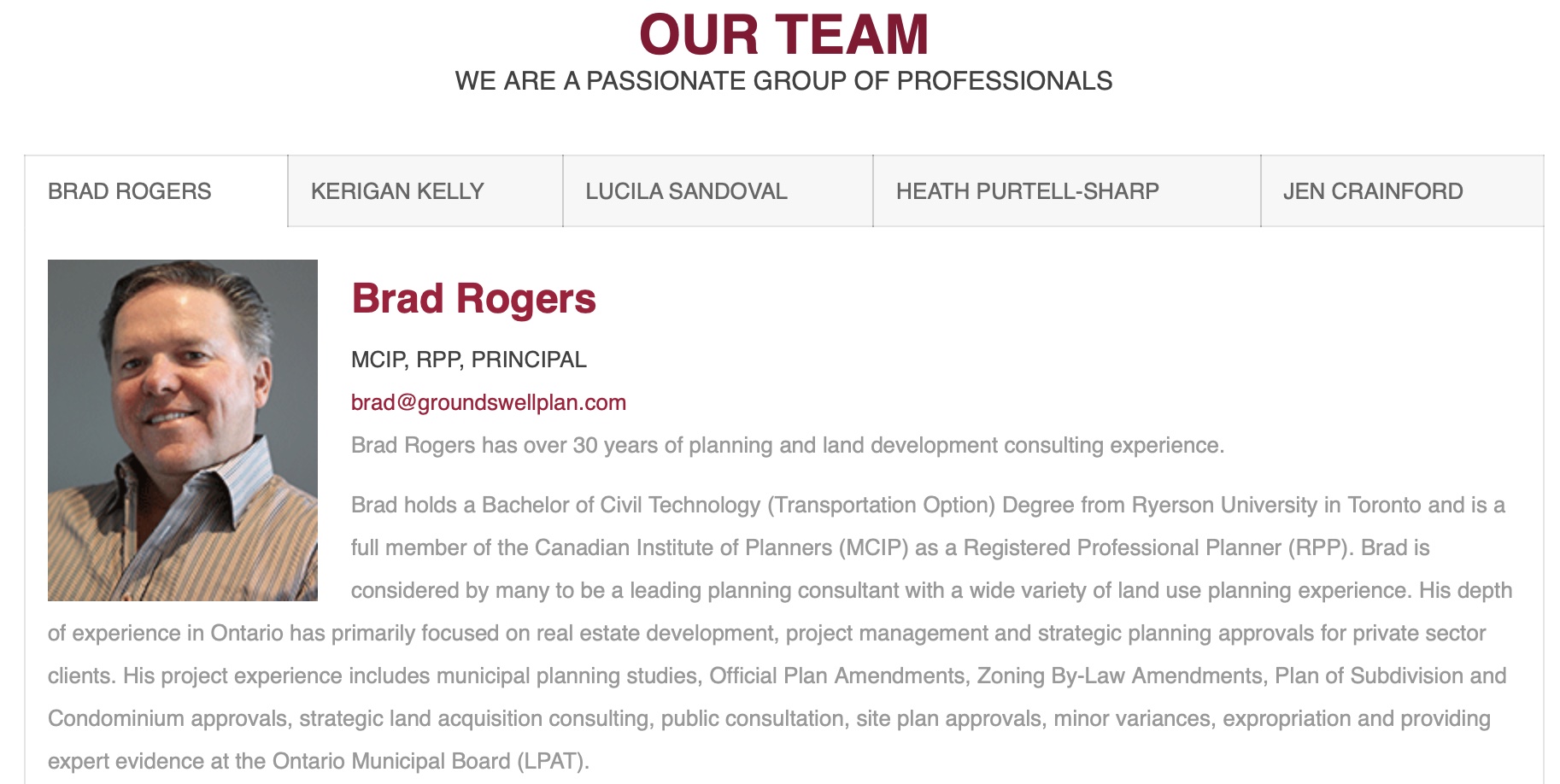 Their website tells us that when they were engaged by the owners of 212 Davis Drive to
"obtain and expediate a Zoning By-law Amendment and Site Plan Approval they brought the client together with Regional and Municipal Staff and Politicians".
That's the kind of thing they do.
Jennifer Crainford, Lucila Sandoval and Heath Purtell-Sharp, all employed by Groundswell, each donated $1,200 to Tom. As individuals, of course.
Rose Corporation
Sam Reisman, Chief Executive of the Rose Corporation, who built 212 Davis Drive, gave Tom $1,200 as did the company's President, Daniel Berholz.
Paul Bailey gave Tom $1,200. Bailey founded Bazil Developments Inc in 1984, a company described as a "sub-divider and developer". Since then:
"Bazil has been involved in the construction of approximately 6,000 homes."
Hashem Ghadaki gave $1,200. He founded the Times Group Corporation in 1985, when it began with custom-built homes in North York, Ontario. His partner at the Times Group Corporation, Saeid Aghaei, also donated $1,200.
Contributors can lobby - and they do
Some contributors to candidates' campaigns actively lobby the Regional Council on the impact of its policies. (And they have every right to do this.)
Daniel Belli of the Trinistar Corporation gave Tom $1,200 in 2018. Three years earlier in 2015 he requested an opportunity to speak to York Regional Council members on their "Preferred Growth Scenario" report.
"Our concern relates to the impact of the expansion plan on our property known as Westlin Farms Inc., at 12,470 Weston Rd. in the Township of King."
Mike Rice, Vice President at Rice Group, gave Tom $1,200.
Working for a commercial developer
Michael Mendes gave Tom $1,000. In 2018 he was a member of East Gwillimbury Council's Committee of Adjustment. The minutes show he
"declared an interest in item D.1 Consent Application B.14.18 submitted by Yonge and Green Lane South Developments Limited, for the property known as 180 Green Lane East Part of Lots 101 & 102, Concession 1 EYS, as he works for a commercial developer."
Silvio DeGasperis, the owner of TACC Construction Ltd, based in Vaughan, contributed $1,200 as did Carlo Baldassarra of the Greenpark Group.
His son, Mauro Baldassarra, also gave Tom $1,200. Mauro Baldassarra runs Starlane Homes which is:
"a dedicated home builder focused on quality craftsmanship, great locations and outstanding service. We offer a selection of townhomes, semi-detached and single detached homes in sought-after neighbourhoods to meet the needs of all our customers. Built on quality and trust, we invite you to find your dream home with Starlane."
Money from Miller's Blair McArthur
Tom got $1,200 from the Miller Group's Blair McArthur. Miller is a gigantic concern, deeply embedded in construction, paving and civil engineering.
Another $1,200 came from Gino Bellisario, Chief Financial Officer at Condor Properties & Country Wide Homes. And $1,200 from Lynn Vandervoort. Vice President, Ballantry Homes Inc.
There are others too.
Developers often contribute to multiple candidates, supporting the local democratic process or hedging their bets, whichever way you want to look at it.
Others give huge amounts to charities.
Pulling their punches
But our municipal government is not a charity and developers should be kept at arm's length.
If councillors accept money from developers they may feel under some kind of obligation to repay their benefactors in kind if not in cash.
They may pull their punches.
Or they may remain silent.
Like Tom.
This email address is being protected from spambots. You need JavaScript enabled to view it.