The inquiry into the mass shooting in Nova Scotia in April 2020 begins today in Halifax.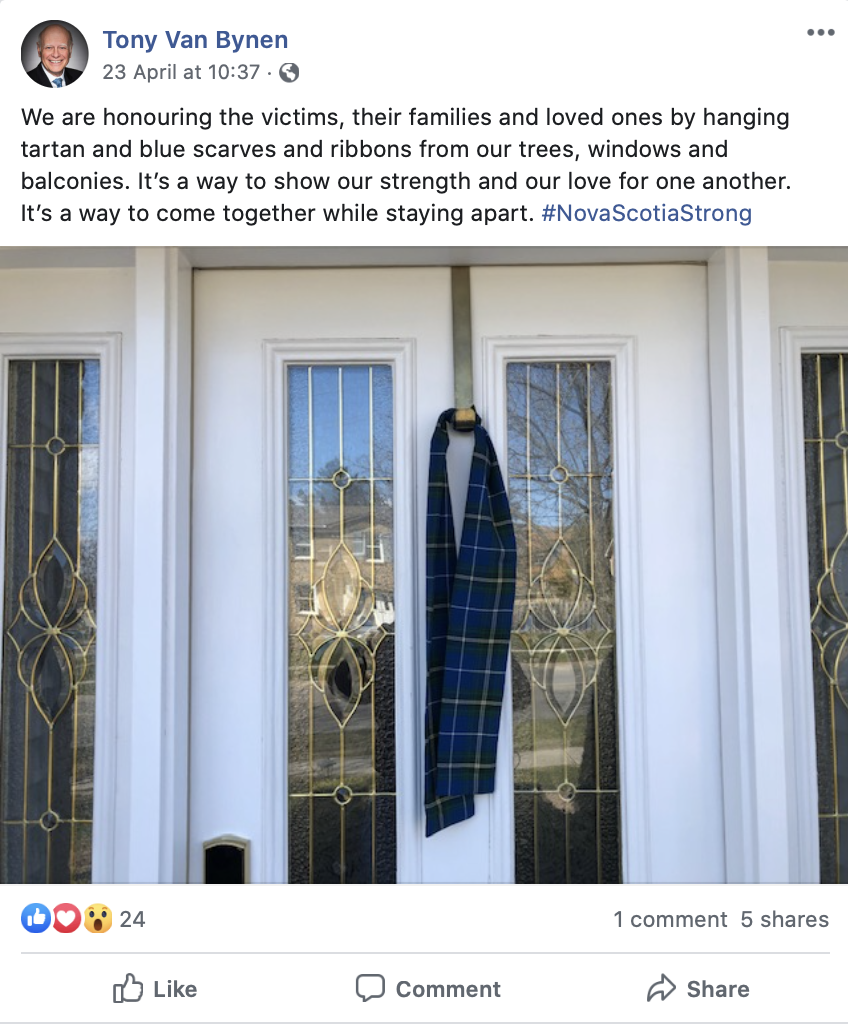 It will be harrowing.
I naively believed the worst mass murder in Canadian history would be the catalyst for a complete ban on handguns in Canada. But that is not going to happen – even though a clear majority of Canadians want one.
Executed at school
Instead, handgun violence is becoming normalised. A 14 year old blows the brains out of a fellow student at a Scarborough school, described by homicide investigators as an "execution", and the news is a one day wonder.
Gunfire in Newmarket's Main Street at 7.30pm on a Friday night gets no comment from our Liberal MP, Tony Van Bynen, nor from our PC MPP, Christine Elliott.
What's going on here? We know the Conservatives will never ban handguns but what about the other parties?
The Liberals dance around the subject, fearing it is almost too hot to handle. First, they say they'll give municipalities the power to ban handguns on their patch. Then they have a re-think and, at the last election, they promise to
"Set aside a minimum of $1 billion to support provinces or territories who implement a ban on handguns across their jurisdiction, to keep our cities and communities safe."
Most gun-related homicides involve a handgun
The Liberals can't ignore the issue completely (which would be their clear preference) because of the inconvenient fact that the majority of gun-related homicides involve a handgun.
But how is this "handgun ban" going to work in practice?
I wrote to my MP, Tony Van Bynen, on 4 January 2022 after reading his taxpayer-funded flyer of December 2021 in which he said the Government would:
"Work with the provinces and territories that want to ban handguns"
I wanted to know if this required Federal legislation. And I asked him to explain the process by which the Federal Government will work with the Provinces and Territories that want to ban handguns.
What form does it take? Is the Minister of Public Safety reaching out to the Provinces and Territories or does he expect them to approach him?
I received a reply later that same day. I was hugely impressed. This had never happened before.
No-one has a clue
Unfortunately, Van Bynen couldn't shed any light on the process but promised to pass my concerns on to the Minister. He would let me know as soon as he hears anything.
I am still waiting. No-one seems to have a clue about how the policy will work in practice – or, if they do, they are keeping it to themselves. And we are just over three months away from a provincial election where gun violence could be an issue. How is the $1 billion to be divided up and allocated to the provinces and territories (if any) that choose to ban handguns?
Personally, I can't help feeling we are being failed by our politicians.
What will it take to bring in a handgun ban?
Another Portapique?
This email address is being protected from spambots. You need JavaScript enabled to view it.
Graphic shows Facebook post by Tony Van Bynen "honouring the victims" of the Nova Scotia massacre.
Below: Making it up as they go along. The first draft of the policy - giving cities the power to restrict and even ban handguns. That's morphed into something very different.