Since the announcement on 4 November 2022 by the Minister of Municipal Affairs and Housing, Steve Clark, that certain lands were to be removed from the Greenbelt there has been press comment, asserting as fact, that hospitals can be built on the Greenbelt.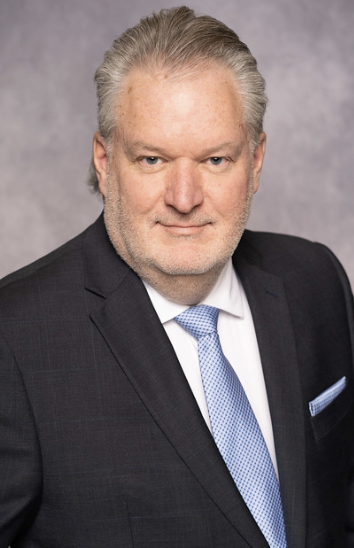 This CBC report from 2 December 2022 is typical:
"The land in King is located on a vast expanse of farmland across from a Newmarket subdivision. It includes areas designated as "protected countryside" and "natural heritage system," two of the highest levels of greenbelt protection."
"Under current provincial regulations, building a hospital on such land would be permitted and not require rezoning."
But is this correct? If so, a hospital could be built on prime agricultural land in, say, the Holland Marsh or on the Oak Ridges Moraine outside of a settlement area.
Mayor Pellegrini: a fool or a knave?
The four-term Mayor of King, Steve Pellegrini, insists that the Greenbelt could accommodate a new hospital. He says he has been scouring his municipality since 2019 looking for a site. He told Global News on 1 February 2023 that a new hospital could be built on the Greenbelt under Provincial regulations.
He is wrong.
If a hospital could be built absolutely anywhere in the Greenbelt it could, as I say, be plonked in the middle of the Holland Marsh – one of the most fertile and productive prime agricultural areas in the entire country. That would be a nonsense.
Did no-one in King's planning staff tell Pellegrini that, yes, a hospital could be located in a "settlement area" (or designated built up area) in the Greenbelt but otherwise the Greenbelt was out-of-bounds?
Hospitals should be located in settlement areas
The Chief Planner of York Region, the hugely experienced Paul Freeman, appears to agree that hospitals should be located in settlement areas in the Greenbelt, not on prime agricultural land. (Photo right)
I asked him the simple, straightforward question: can a hospital be built on the Greenbelt?
And this is what he told me earlier today:
"The planning system in Ontario is based on a conformity hierarchy, meaning to be permitted in a zoning by-law a land use must conform to the local official plan, which must conform to the Regional official plan (in this case prime agricultural designation), which must conform to Provincial Plans (Greenbelt Plan or Oak Ridges Moraine Conservation Plan (ORMCP), and Growth Plan). Only the Province can change Provincial Plans.
In our interpretation, a hospital would be considered institutional and directed to settlement areas given the agricultural designation on the subject lands. As I've indicated above, only after the use is permitted in the Greenbelt Plan or ORMCP can official plans and zoning bylaws be amended to be consistent with and permit the use at the local level.
Now that the lands have been removed from the Greenbelt, presumably natural heritage features will still be protected and the official plan and zoning by-law will be amended to reflect the Province's direction. This is necessary to enable development applications and building permits. I would anticipate the Province will be issuing a Minister's Zoning Order to further define how development on these lands is to proceed."
So there we have it. Prior to Clark's announcement on 4 November 2022 to open up certain parts of the Greenbelt to development, a hospital would not have been permitted on the lands in King south of Miller's Side Road, east of Dufferin and west of Bathurst as these did not include a settlement area. The formal decision on 21 December 2022 to remove these lands from the Greenbelt and to redesignate a portion of the Oak Ridges Moraine as a settlement area (see plan below) has changed all that.
Impossible
At the in-person meeting on 1 November 2022 involving Mayor Pellegrini, Michael Rice and representatives from Southlake there was talk of putting a hospital on the Rice lands. But that was impossible given the regulations applying on that date.
Clearly, someone somewhere was tipped off that three days later, on 4 November 2022, things were going to change.
This email address is being protected from spambots. You need JavaScript enabled to view it.