Michael Rice - the developer who bought 687 acres of Greenbelt land in King on 15 September 2022 - helped bankroll Dawn Gallagher Murphy's election campaign for Queen's Park last June.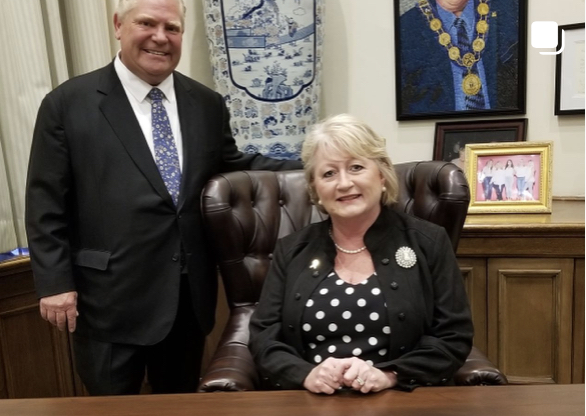 Rice - who doesn't live in the riding - donated $2,000 to the Progressive Conservative candidate and a further $1,087 to her Newmarket Aurora Constituency Association.
Rice bought the Greenbelt lands next to Newmarket from Bob Schickedanz who, at the time, was President of the Ontario Home Builders Association. The lands are now worth many times more than the $80M Rice paid for them as they can now be developed.
On 21 December 2022 the Provincial Government removed the Rice lands from the Greenbelt and designated a new settlement area on the Oak Ridges Moraine which runs across part of his new land holding.
On 1 November 2022 Rice told the Mayor of King, Steve Pellegrini, during an in-person meeting which involved representatives of Southlake that he would make land available for a new Southlake hospital campus for a "nominal fee".
I have asked Southlake to explain when they first learned that the land needed for a new acute hospital had been offered to them by Rice for a nominal fee. I have also asked for sight of their records of the 1 November 2022 meeting.
After her election as Newmarket-Aurora's Progressive Conservative MPP Dawn Gallagher Murphy said she would champion the expansion of Southlake Regional Health Centre.
Gallagher Murphy was appointed by Doug Ford as Parliamentary Assistant to the Minister of Health.
Rice also donated to Tom Vegh's campaign for Regional Councillor in 2018. The Financial Statements for last October's municipal election are not yet publicly available.
This email address is being protected from spambots. You need JavaScript enabled to view it.