This is from this morning's Globe and Mail page A7: Records show talks with developer began before he bought property in protected lands, shortly before Ford Government reversed its promise.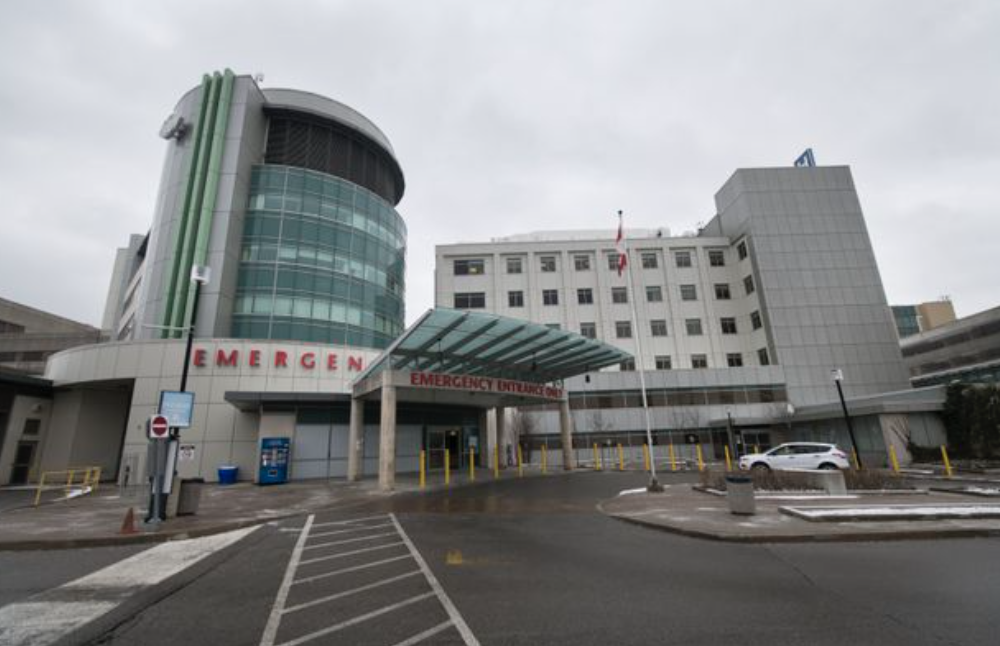 The Globe and Mail's Jill Mahoney writes:
A proposal to donate part of a sprawling property in Ontario's protected Greenbelt for a new hospital followed talks that spanned nine months and involved a developer, local mayor and hospital executives, documents show.
Internal records obtained by The Globe and Mail through freedom-of-information requests shed light on the timeline of developer Michael Rice's interest in Southlake Regional Health Centre's expansion, revealing he began discussions with hospital officials before buying a property largely located in the Greenbelt, an arc of protected farmland, forests and wetlands encircling the Greater Toronto Area. The documents also show Mr. Rice's company purchased $15,000 in event sponsorships at the request of a local mayor.
Mr. Rice's $80-million purchase of the property, a portion of which is being considered for the new hospital, closed less than two months before Premier Doug Ford's Progressive Conservative government reversed its long-standing promise not to touch the Greenbelt by unveiling plans in November to allow the construction of at least 50,000 homes on 15 areas of protected land. Mr. Rice's property in the township of King is among the land freed up for development.
King Township's Mayor had previously confirmed that he, Mr. Rice and officials from Southlake met to discuss the property three days before the government's Greenbelt announcement, but the records reveal that Mr. Rice began talks with the hospital about its expansion plans in January, 2022.
The documents do not detail what land was discussed at the January meeting. It is not clear when Mr. Rice, who owns other property in the area, became interested in purchasing the land in King, an affluent area north of Toronto known for its horse stables.
The Globe and other media outlets reported that Mr. Rice and several of the other landowners whose properties were removed from the Greenbelt have ties to the PC Party. A donor named Michael Rice has contributed more than $13,000 to the PC Party since 2018, provincial records show, and Mr. Rice's development company hired a former Ontario PC cabinet minister to lobby the government between 2019 and 2020.
Both the province's Integrity Commissioner and Auditor-General are investigating the Greenbelt decision amid accusations from opposition parties and environmental advocates that the government tipped developers off about its plans, which Mr. Ford and Municipal Affairs and Housing Minister Steve Clark have denied.
Mr. Rice, president and CEO of the Rice Group, a retail, industrial and infrastructure development company, did not respond to e-mails seeking comment.
The terms of Mr. Rice's proposed land donation for Southlake's expansion have not been made public and were not detailed in dozens of documents disclosed by Southlake and King Township.
At a meeting with Southlake and King Township officials on Nov. 1 – three days before the government's Greenbelt announcement – Mr. Rice committed to providing a portion of his land for the new hospital for "a nominal fee – $2, $5, whatever," King Mayor Steve Pellegrini said in an interview with The Globe.
Mr. Pellegrini said he had no advance knowledge of the government's plans and said there were "never any deals" to support removing Mr. Rice's land from the Greenbelt if he agreed to donate part of the property for a hospital. (Mr. Pellegrini says the government could have located a hospital in the Greenbelt through a legislative amendment or ministerial zoning order.)
Southlake requires a second hospital on up to 40 hectares of land to relieve overcrowding at its current Newmarket facility. The province provided $5-million for expansion planning a year ago.
Officials are "evaluating all opportunities as part of our site selection process," including Mr. Rice's land, Southlake spokeswoman Lindsey Furlanic said in a statement. Potential locations are being assessed based on several criteria, including proximity and "financial considerations," she said.
Mr. Rice's property is a total of 278 hectares, or 2.78 square kilometres, and borders Newmarket.
The documents from the FOI requests indicate that Mr. Rice's company approached Southlake and King Township for meetings last year.
Jordan Holt, the Rice Group's manager of acquisitions and finance, asked for a meeting about the hospital's expansion plans in early 2022, telling John Marshman, Southlake's vice-president of capital, facilities and business development, in an e-mail that he would "prepare a preliminary overview of our company/land holdings that may be of interest to you."
After the Jan. 26, 2022, meeting, which Mr. Rice attended, Mr. Holt thanked Mr. Marshman, writing: "We look forward to staying close to this project and I'd like to reiterate Michael's statement that we're here to help in any capacity."
In April, a real estate firm promoted the large Greenbelt property in King on Facebook as "a prime land banking opportunity," the practice of holding undeveloped land for future development.
Realtor John Dunlap declined to say when he began representing the former owners, who were members of the Schickedanz family, prominent developers with ties to the racehorse industry, but said he was the second agent they worked with. The family did not respond to a request for comment.
In June, John McGovern, the Rice Group's senior vice-president of policy and planning, contacted King Township's chief administrative officer, Daniel Kostopoulos, to ask for a meeting. He noted that Mr. Rice had recently run into Mr. Kostopoulos and discussed "the lands we have under contract in King."
Over lunch on Aug. 10, Mr. Pellegrini met Mr. Rice for the first time and asked if he would consider donating part of his property for Southlake's expansion.
"He said, 'Absolutely,'" the Mayor recalled, adding that a hospital would make the rest of Mr. Rice's land "very appealing" for other developments.
A few weeks later, Mr. Pellegrini's executive assistant Teresa Barresi e-mailed Mr. Rice to invite him to the Mayor's cultural gala in September, attaching sponsorship information. The company purchased a $5,000 "gold" sponsorship, which included four tickets and an ad in the program.
Mr. Pellegrini said his staff routinely asks business people to sponsor events that support local initiatives.
"I'm very transparent and very clear. I do not touch money. I do not ask. It goes through the township," he said.
King Township staff later organized a meeting for Mr. Rice with Southlake officials on Nov. 1.
A draft six-slide presentation the Rice Group prepared ahead of the meeting described the company's services – including planning, construction and project management – and featured a draft concept site plan. (The Township of King withheld two slides about the site plan from disclosure on the grounds they contain third-party information.)
The Rice Group subsequently sent Mr. Kostopoulos a revised presentation that did not include the draft concept site plan, asking him to delete the previous e-mail.
The Nov. 1 meeting with Southlake was attended by Mr. Rice, Mr. Pellegrini and Arden Krystal, Southlake's president and CEO, along with other officials. Neither Southlake nor King Township provided any records detailing what took place at the meeting.
On Nov. 4, the Ford government revealed it was opening up the Greenbelt, which protects more than 800,000 hectares of countryside, by removing 3,000 hectares of land for housing development. The province also added 3,800 hectares to the Greenbelt elsewhere.
Two days later, on the following Sunday, Mr. Pellegrini's executive assistant, Ms. Barresi, e-mailed Mr. Rice, saying Mr. Pellegrini had asked her "to reach out to you regarding your purchase" of a $10,000 "diamond" sponsorship of the Mayor's Nov. 29 business development breakfast. (King Township spokeswoman Donna Kell said Ms. Barresi contacted seven potential sponsors that day.)
A Rice Group official paid for the sponsorship the next morning. Later that day, Mr. Pellegrini introduced a motion at a King Township council meeting calling on the provincial government to fast-track approval of the new Southlake site on Mr. Rice's land.
Mr. Pellegrini, who says he opposes the decision to open up the Greenbelt, said he worked on the resolution after hearing about the government's announcement.
"It's like, if you're going to serve me up lemons, I'm gonna make lemonade out of this," he said. "I want my hospital."
Before introducing his motion at the Nov. 7 council meeting, Mr. Pellegrini sent the text of the resolution to Ms. Krystal, Southlake's CEO.
In her response, Ms. Krystal thanked Mr. Pellegrini for his support and asked him to make minor changes to make the motion "less controversial," e-mails show. Mr. Pellegrini made the edits, which included adding that the lands satisfy King's "understanding" of the criteria for the new hospital site.
Ms. Krystal said in a statement she requested the tweaks because the Greenbelt plans "were still subject to provincial consultation and would need to be reviewed as part of our site selection process." (The land removals became official in December.)
In the hours before the council meeting, Mr. Rice sent maps of his property to Mr. Kostopoulos, King's chief administrative officer, and asked for a phone call so he could "pass some comments on." That same day, Southlake's Mr. Marshman e-mailed Mr. Rice to arrange a follow-up meeting. Mr. Rice agreed, writing: "We are ready to review concepts."
In late January of this year, Mr. Marshman sent the Rice Group's Mr. Holt a list of information required by the hospital's architects, including "current concept plans for the broader development illustrating streets and blocks" – the first hint of a larger vision for the land in the records disclosed to The Globe.
Mr. Marshman also asked if the Rice Group had contacted officials in King Township and Newmarket about sewer and water main connections.
Municipalities are wrestling with providing sewage and other services for lands freed from the Greenbelt, though the province has said it chose areas that were "on or near readily serviceable land."
Mr. Pellegrini said figuring out how the land will be serviced is an open question. "I can barely service the lands I have now, so who's servicing this land?"
(Click read more for my initial comments on Jill Mahoney's article.
My comments on Jill Mahoney's article (above):
This excellent reporting takes the story much further forward.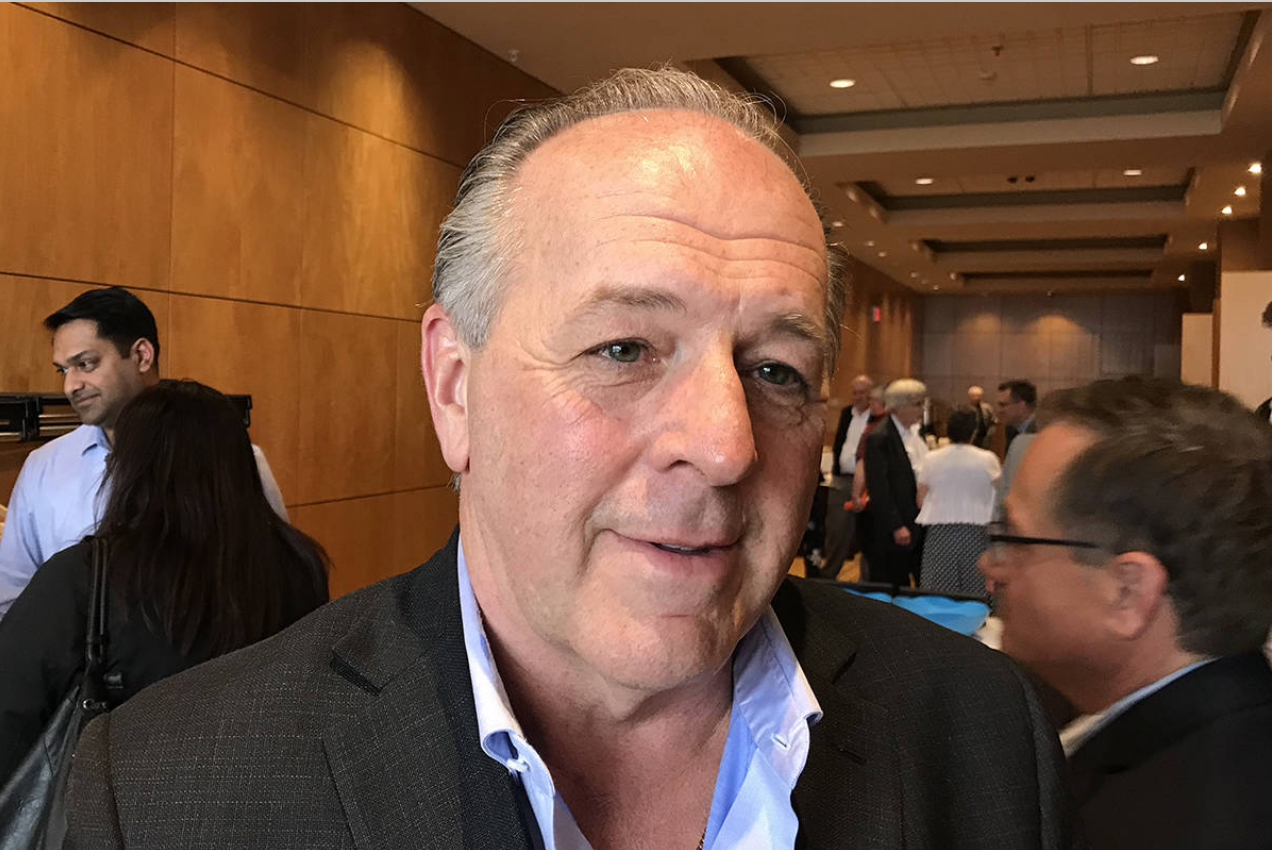 I didn't know that contact occurred between Rice and Southlake as early as January 2022. This is news to me and it is very significant. (Photo right: Michael Rice)
The Rice Greenbelt Lands were previously owned by Bob Schickedanz. At the time of their sale to Michael Rice, Schickedanz was President of the Ontario Home Builders Association (OHBA). (Photo bottom right)
The Chief Executive of the OHBA was Luca Bucci who had previously served as Chief of Staff to Steve Clark, the Minister of Municipal Affairs and Housing, from January 2021 until April 2022.
We learn that Southlake's Chief Executive, Arden Krystal, coached King's Mayor, Steve Pellegrini, on how best to word his motion to Council on 7 November 2022. That is (to me) truly jaw dropping.
There is no mention in the article of the proposed hospital site straddling Rice and John Dunlap lands or the fact that Dunlap's lands remain in the Greenbelt. (Dunlap was a member of the Southlake Board until September 2022.)
There is more to come out.
Personally, I am keenly interested in the views of King's Director of Growth Management, Stephen Naylor.
I wrote to him on 23 April 2023:
"For some months now I have been trying to understand the sequence of events which gave rise to the Council resolution of 7 November 2022 on the Southlake Regional Health Centre, moved by Mayor Pellegrini, which stated that the
"landowner (of the lands south of Miller's Side Road and west of Bathurst) is committed to providing the necessary lands for the Southlake Regional Health Centre site for a nominal fee."
You would of course have been present at the pre-meeting on hospital expansion which was held on 17 October 2022 and at the meeting on 1 November 2022 when Mr Rice made the commitment referred to in the Mayor's motion above so you will be familiar with all the issues.
Would it be possible for you to explain the planning justification or rationale for permitting an institutional use such as a hospital on agricultural land in the Greenbelt given the planning regime in force before 4 November 2022 when the Government announced that certain areas of the Greenbelt were to be opened up for development?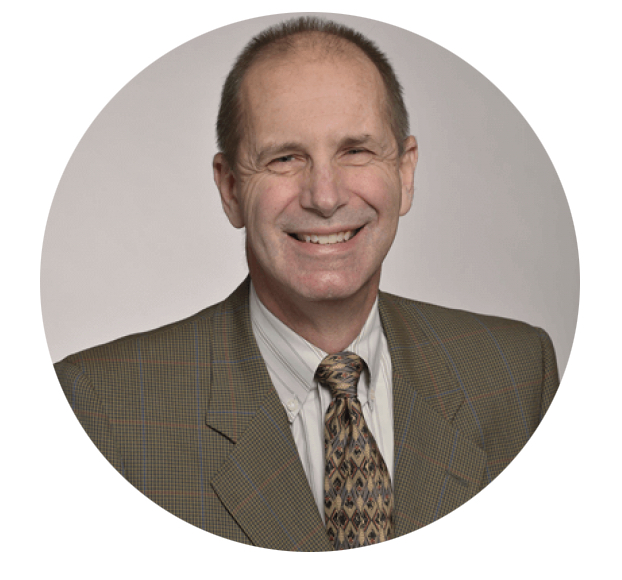 I can see nothing in King's Official Plan nor in the Zoning By-law for the Countryside which was approved by your Council on 24 September 2022 that would permit such a development. Nor can I see anything in the commentary from York Region as the approval authority that would suggest such a development would be permitted.
On 10 September 2020, York Region approved King's Official Plan which had been adopted by the Municipality on 23 September 2019. At the time the Plan was described as a comprehensive and long-term vision which addressed the Township's long term planning requirements to the year 2031. The documentation said the Plan conformed with Provincial and York Region land use policy direction.
Attachment 4 in the bundle of documentation presented to the Regional Council makes it clear that the Township's Official Plan conformed with the Greenbelt Plan 2017 and with the Oak Ridges Moraine Conservation Plan 2017. In the light of this I do not understand how a major institutional use such as an acute hospital could be sited on prime agricultural land in the Greenbelt or in the Oak Ridges Moraine outside a settlement area.
I have been in correspondence with Mayor Pellegrini and Mr Timm about the 7 November 2022 resolution and matters that flow from it and as a courtesy I am copying this letter to them."
And he replied on 27 April 2023 with this curt brush-off:
"In response to your email... I would note that the decision to remove these lands from the Greenbelt was made by the Province of Ontario. I believe that your question should be directed to that body."
To which I responded:
"Thank you for your email in response to my earlier one of 23 April 2023.
It is very much appreciated.
You ask me to put my question to the Province of Ontario. But my question seeks your professional opinion:
Do you believe a hospital was a permitted use for the Rice Lands under the Greenbelt Plan, prior to their removal from the Greenbelt last December?
The Rice Lands appear to be mostly "Protected Countryside" in the Greenbelt Plan with a small part being "Countryside" under the Oak Ridges Moraine Plan. The Provincial Policy Statement puts hospitals and other health facilities within the definition of "public service facilities" which are allowed in settlement areas within the Greenbelt but not on Protected Countryside lands. It follows that a hospital would not be permitted on the Rice Lands under the Greenbelt Plan or the Oak Ridges Moraine Conservation Plan.
Do you disagree with this conclusion?
As before I am copying this to Mayor Pellegrini and Mr Timm."
I am waiting for his considered reply, expressing his opinion as a professional planner.
This email address is being protected from spambots. You need JavaScript enabled to view it.