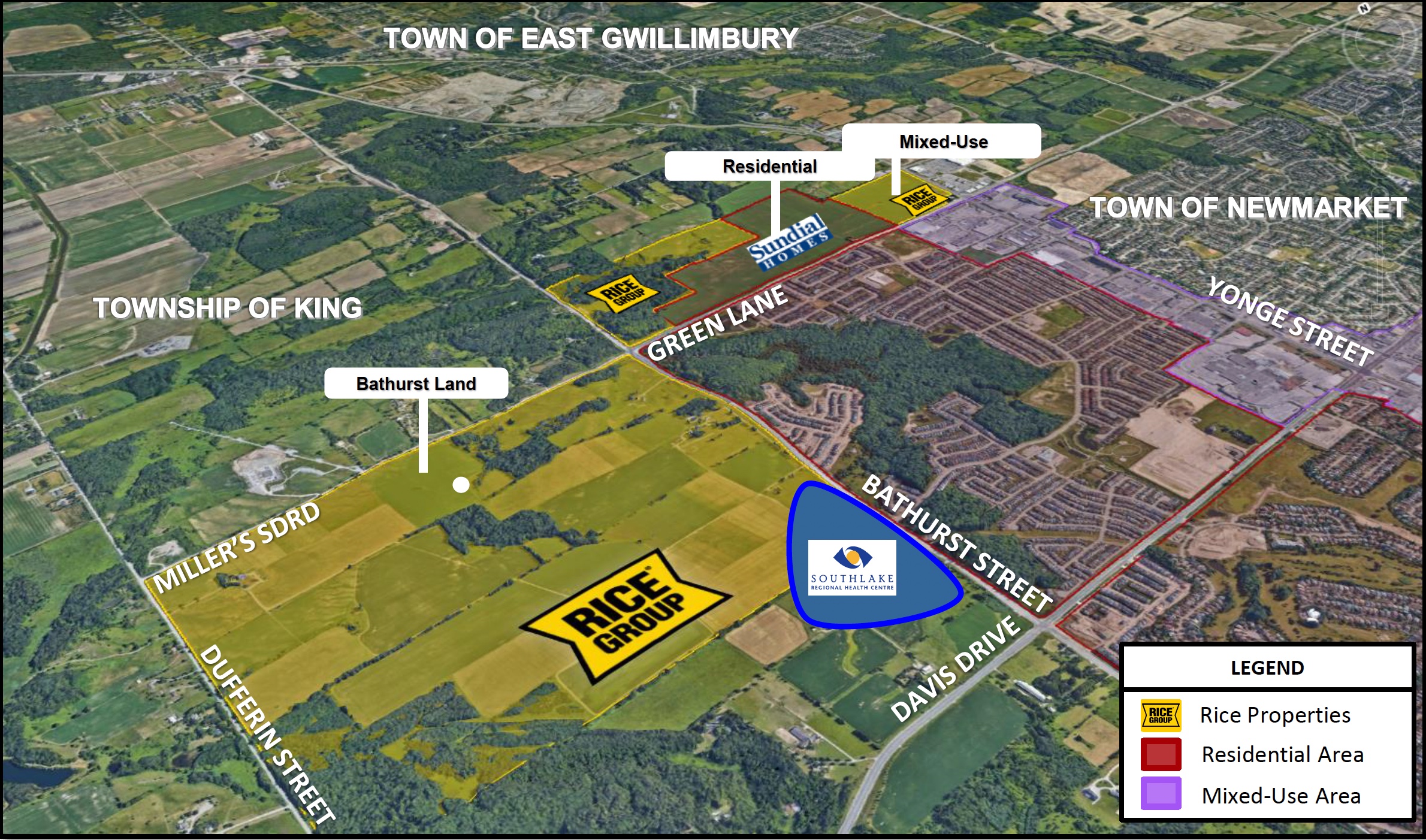 A presentation at King Municipal Centre on 1 November 2022 involving landowner and developer Michael Rice and Southlake CEO, Arden Krystal, shows the proposed location of Southlake's new acute hospital. It was planned to straddle Greenbelt land owned by Rice and John Dunlap. The format of the meeting was agreed beforehand by King CAO Daniel Kostopolous and John McGovern, the Senior Vice President (Policy and Planning) of the Rice Group.
Dunlap was a member of the Southlake Board until September 2022 and was the agent who facilitated the sale of the 2.8 sq km block of land from Bob Schickedanz, the former President of the Ontario Home Builders Association, to Michael Rice, the developer.
The 1 November 2022 meeting was three days before the Government announced that certain areas of the Greenbelt would be opened up for development. The following month, on 21 December 2022, the Rice lands were removed from the Greenbelt.
The Township of King originally said they had no records of the meeting on 1 November. That was incorrect.
Southlake have also said they have no records of the 1 November 2022 meeting when Michael Rice made the hugely consequential offer of land to them for a nominal fee.
I suspect Southlake's "no records" position is now unsustainable.
This email address is being protected from spambots. You need JavaScript enabled to view it.
Update on 31 May 2023: Selling the Greenbelt: Southlake and Transparency
Below: The plan posted on the Environmental Registry showing the Rice Lands to be removed from the Greenbelt: