Sean Stephens, with the exotic rainbow coloured hair, is the owner of Treefrog, the website design company based on Davis Drive. He is, on his own admission, very successful.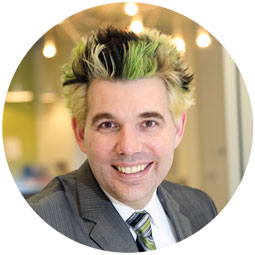 So when he told Newmarket Council earlier this month that he was supporting the Clock Tower development I was all ears.
Stephens, clearly exasperated, said he employed lots of talented, highly educated young people but they had one huge insurmountable problem - they couldn't find a suitable place to live in Newmarket. There was next to no rental and buying a place close to work presented its own challenges.
Rising land values
One of the reasons for this shortage is the strike by developers who already have planning approvals for condos under their belt but are sitting tight, refusing to build. As York Region treasurer, Bill Hughes, told members of the Regional Council a few weeks ago, land around here is appreciating in value so rapidly there is an incentive for owners to sit on it and do nothing.
Take the case of Peter Czapka to which I first drew attention over three years ago. He is the owner of land at the intersection of Davis and George (shown below right) where planning approval for a 280 unit 20 storey condo was given in 2009 and work still hasn't begun. Over $200m in public money has been spent on this corridor which is earmarked for intensification yet this key strategic site is left undeveloped.
Around the corner at 22 George Street, full planning approval was granted over 20 years ago for a 12 storey condo but that too still hasn't materialised.
Sunset Clause
What is needed is a sunset clause where planning approvals expire after, say, five years if they are not acted upon.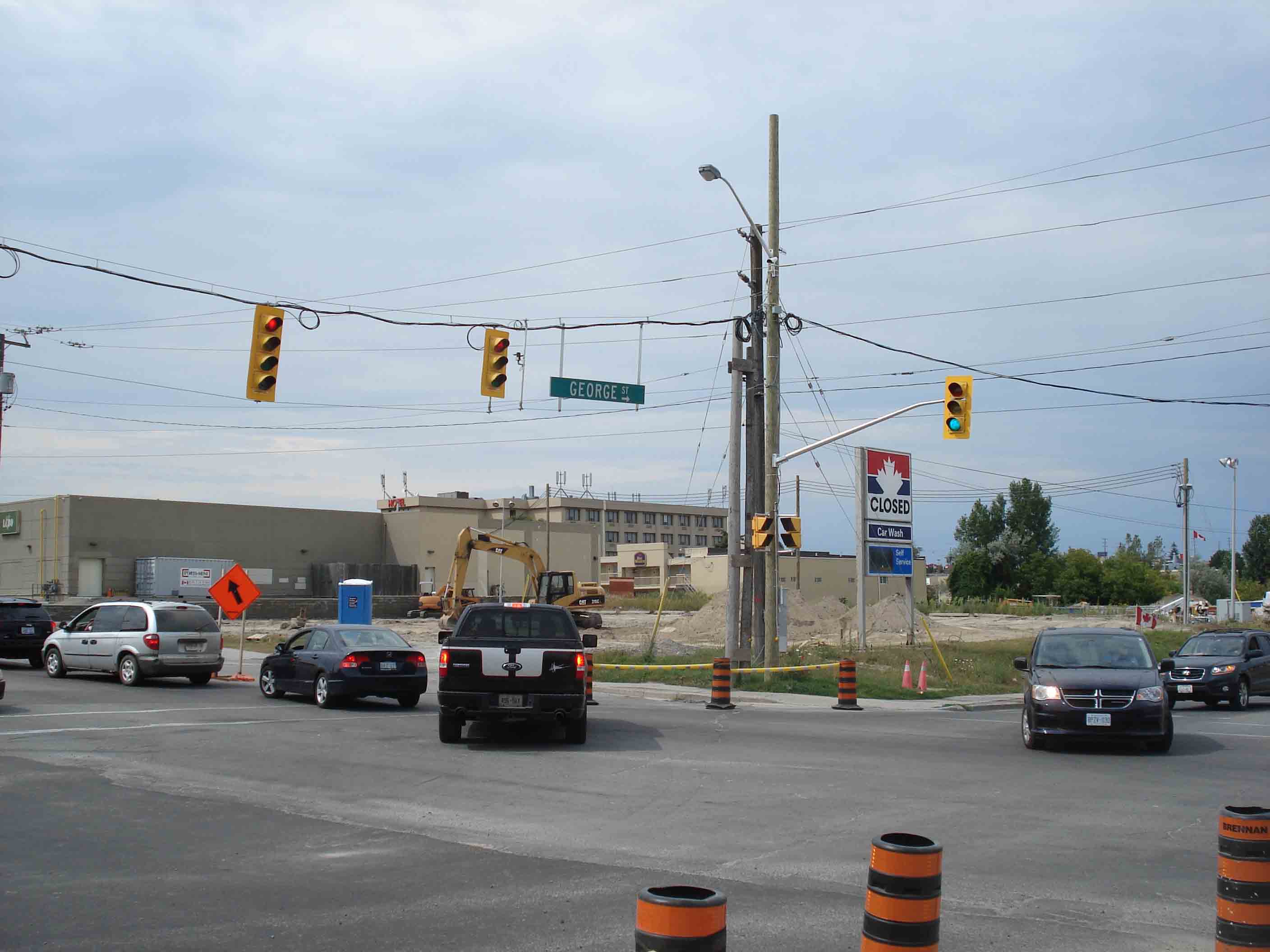 No-one talks about this scandal of inactivity. I've never heard our Mayor, Tony Van Bynen, an intensification junkie, even mention it. Perhaps he thinks it's a bit like swearing in Church. It is not something one does.
I raised this issue with Regional Councillor John Taylor years ago and, to be fair, he was supportive. But his representations disappeared into the big void which is the Region's professional bureaucracy.
Taylor took the matter up at the Region in January 2014 when members were considering the Region's submission to the Province on proposed amendments to the Planning Act and Development Charges Act.
In a memo to all Members of the Regional Council on 21 May 2015, the Council's Chief Planner, Valerie Shuttleworth, said the proposed submission prepared by Staff
"did not address the following 2014 request"     (ie the one from Taylor)
that
"the Province also consider possible legislative changes to the Planning Act that would allow approval authorities to place time limits on zoning approvals, similar to those lapsing provisions already available on plans of subdivision"
The Province, for its own reasons, decided not to act but, for the life of me, I cannot understand why.  
The stars are in alignment
Any changes would not be retroactive but it would stop people doing in the future what people like Peter Czapka, quite lawfully, are doing today - assembling land banks where land with planning approval for development can be sterilised for years.
And servicing allocations, which should go to developments in the corridors, are diverted elsewhere - often to quiet, stable residential neighbourhoods whose residents are told they must get used to intensification.
Why on earth can't we change this?
The Province wants to direct development to the corridors where it has invested millions. The Town wants to see things happen in Davis and Yonge. And our MPP, Chris Ballard, is the Minister of Housing who wants more housing choices.
The stars are now in alignment.
When will someone take the initiative?
This email address is being protected from spambots. You need JavaScript enabled to view it.
---