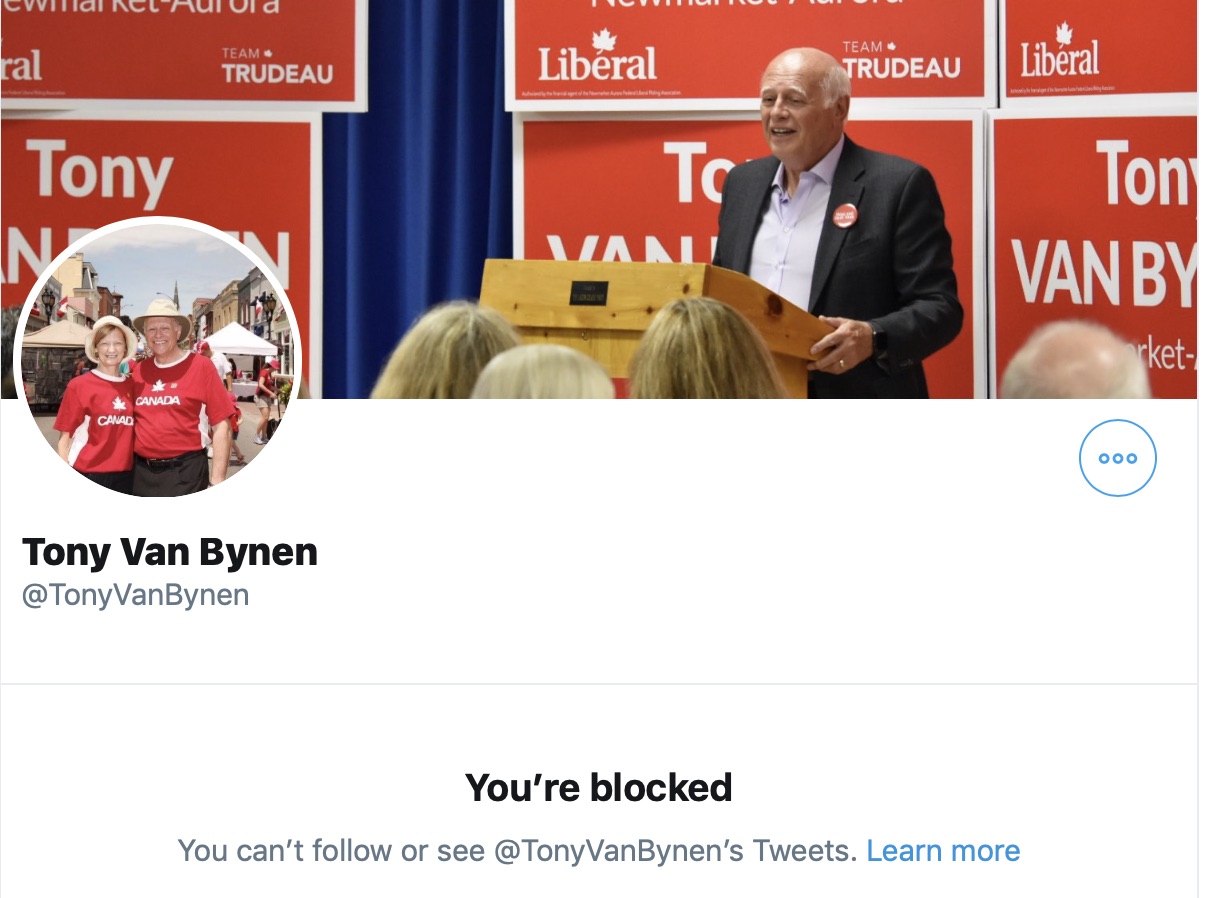 Tony Van Bynen, the freshly minted 69 year old Liberal candidate for Newmarket-Aurora and our next MP, continues to block me from reading his Tweets.
I have tweeted the Liberal Party (@liberal_party) to ask if that's OK and what's going to happen when, in 12 weeks time, he is my MP.
Once he is comfortably settled in Ottawa will he respond to my emails on public policy issues or will he still block me?
If I want to talk to him about, say, a ban on handguns or the climate emergency or income inequality or any one of a thousand other issues will he silently ignore me?
Or will he engage with the argument?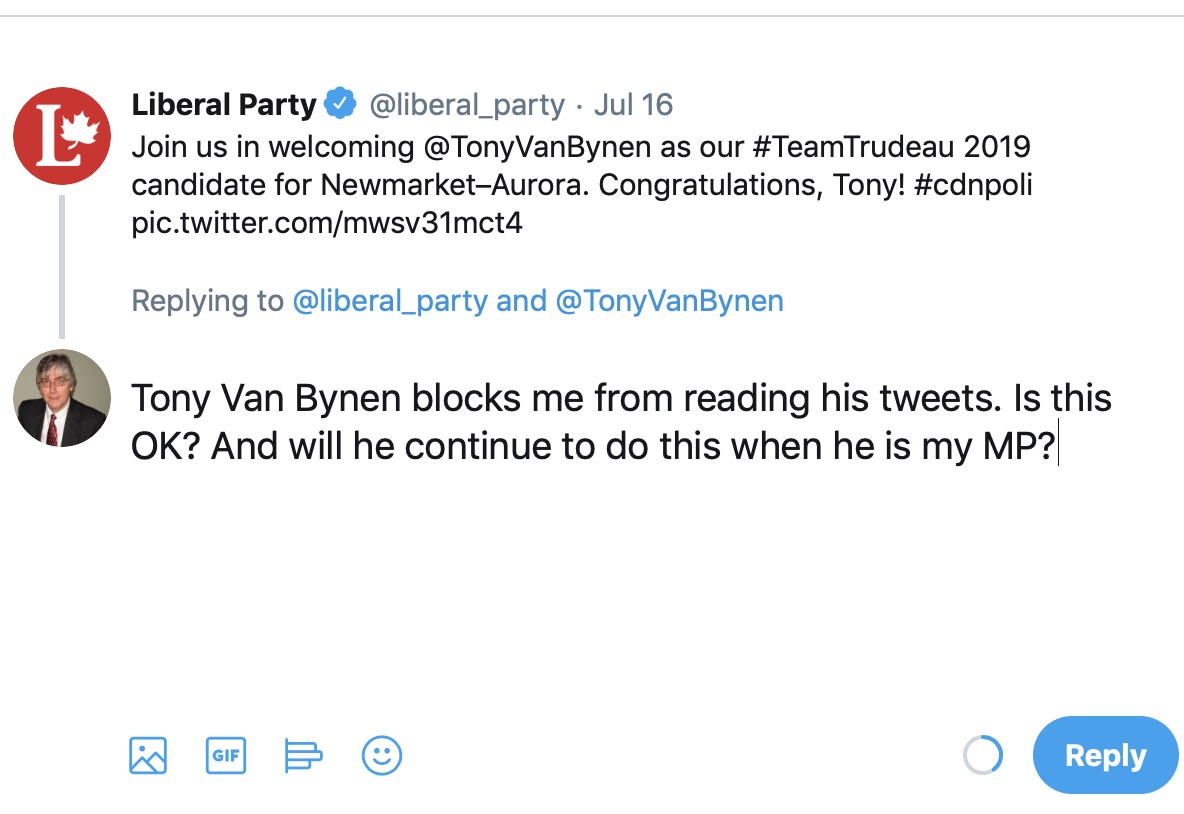 Tony Van Bynen's Liberal Campaign Team tells us he needs volunteers
"to help with the crucial task of connecting with our voters at the door".
I am left wondering if Tony will be knocking on my door to connect with me.
Tony needs YOUR HELP
In any event Tony is counting on YOUR HELP and you can join him at any or all of these fun events:
Saturday August 3rd 1.30-4pm. Meet at Talent Montessori School, 69 McLeod Dr, Aurora
Sunday August 4th 1.30-4pm. Meet at Sir William Mulock S.S, 705 Columbus Way, Newmarket
Tuesday August 6th 6.30-8.30pm. Meet at Devins Dr PS, 70 Devins Dr, Newmarket.
Thursday August 8th 6.30-8.30pm. Meet at Ray Twinney Arena, Newmarket.
Saturday August 10th 1.30-4pm. Meet at Newmarket Community Centre, 200 Doug Duncan Dr.
Sunday August 11th 1.30-4pm. Meet at Sir William Mulock S.S, 705 Columbus Way, Newmarket
Onwards and Upwards!
This email address is being protected from spambots. You need JavaScript enabled to view it.
Below: Tony wows his audience at his nominating meeting on 8 July 2019. Tony was the only candidate to throw his hat into the ring.