Former MPP Chris Ballard tells us he was out canvassing yesterday with the Liberal candidate for Aurora-Oak Ridges-Richmond Hill, Leah Taylor Roy, and the Minister for Border Security and Organised Crime Reduction, Bill Blair.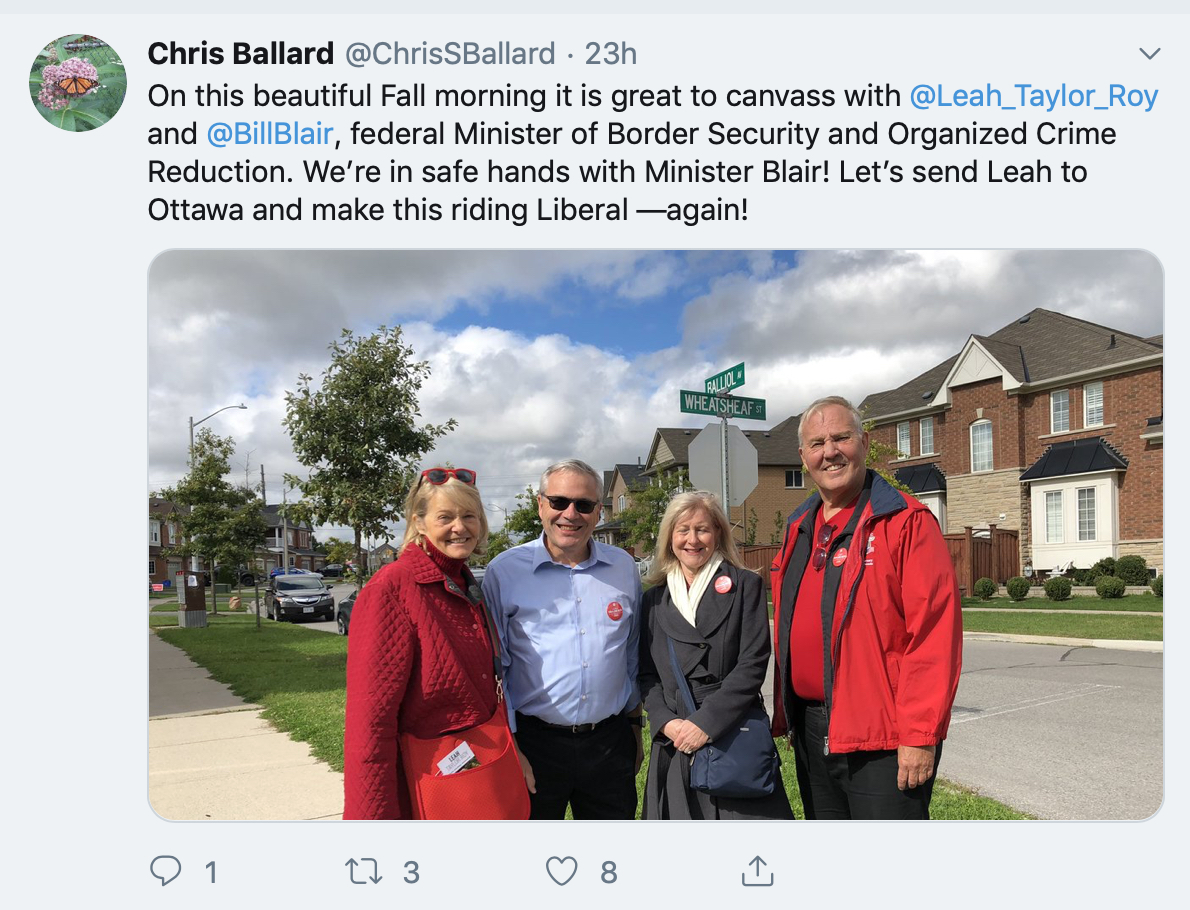 In my mind's eye I picture Leah (who wants a nationwide ban on handguns) and Bill (who is against one) on the doorstep, trying to explain the nuances of Liberal policy to a bemused voter.
The answer, I suppose, is that the Liberal Party (like most political parties) is a franchise operation which allows candidates to go off-message if it helps them get elected and if their position is deemed by the Party leadership to be "acceptable" and middle-of-the-road.
The morning after the night before
The night before the canvass a 26 year-old man was shot dead outside 791 Colter Street at 9pm and a 23 year-old woman is in hospital with non-life threatening injuries. They were gunned down in a hail of bullets in a quiet residential neighbourhood in Newmarket.
The Liberal Platform says the next Liberal Government will be
"working with provinces and territories to give municipalities the ability to further restrict or ban handguns"
This pledge which allows municipalities to restrict or ban handguns within their boundaries is worse than useless.
The vast majority of Canadians are in favour of a complete ban on handguns other than those lawfully held by the police and military.
Phoney
Yet Bill Blair dishonestly relies on a phoney and misleading on-line questionnaire which he commissioned which suggests there is no national consensus in favour of a handgun ban. People could vote multiple times in this on-line questionnaire - and they did.
The CBC told us in April this year:
"Of the 134,917 questionnaires completed online, the vast majority did not support further limits on access to firearms and/or assault-style firearms: 81 per cent of the questionnaire responses said nothing more should be done to limit access to handguns."
Does anyone except Bill Blair believe that drivel?
When Blair was out knocking on doors yesterday (and keeping us all safe) did he ask people if they believed handguns should be banned?
Did he hear four out of five people tell him no action was needed and that things were just fine and dandy?
The Liberal policy on handguns is too timid for words.
What will it take for Justin Trudeau to bite the bullet and bring in a nationwide ban?
This email address is being protected from spambots. You need JavaScript enabled to view it.
Another day another murder.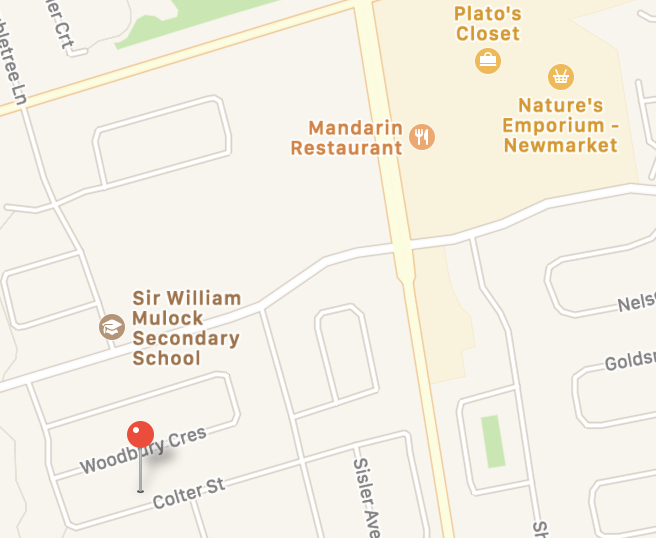 Something to think about. The Constituency Office of Christine Elliott, the Progressive Conservative MPP for Newmarket-Aurora and Doug Ford's deputy, is 900 metres away from the murder scene. Deaths and injuries from people using handguns are becoming normalised in the GTA.